Greedfall success drives H1 growth for Focus Home Interactive
Publisher says it remains on target to build yearly revenue from €44m to €150m over three years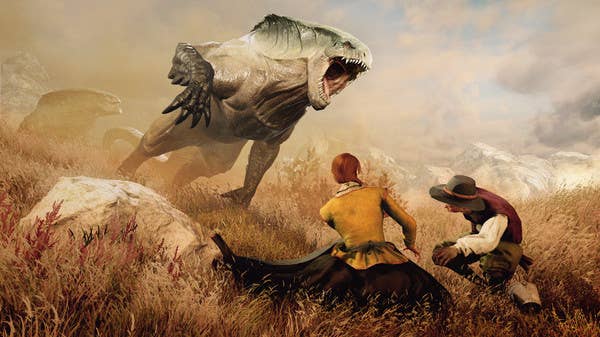 Focus Home Interactive has posted its Q2 and overall H1 financials, reporting quarterly revenue up 135% year-over-year mainly thanks to the strong launch of Greedfall.
Q2 revenue for Focus Home was €37.2 million ($41.3 million), while H1 revenue reached €79.8 million ($88.6 million) -- up 80% year-over-year. Aside from Greedfall, World War Z's continued digital sales and the launch of A Plague Tale: Innocence also were significant contributors to company revenue. The Surge 2 launched in the final week of Q2 and played a role, though its impact will likely be felt more strongly next quarter.
Digital sales accounted for 84% of the H1 total, up from 65% in the same period last year.
Also of note is that Focus Home's deal with Sherlock Holmes series developer Frogwares ended during the last quarter, though the publisher refused to transfer the rights to the games' store listings back to the developer.
Focus Home confirmed its earlier revenue guidance for the end of the next fiscal year (2021/2022) of between €150 million to €200 million ($166 million to $222 million) in revenue. Its full-year revenue for the previous fiscal year, 2018-2019, was €44.3 million ($49.1 million).
As for the current fiscal year, COO John Bert cautioned that H2 would be quieter than H1 due to only having a single planned release: Snowrunner.
"Focus Home Interactive's growth further accelerated in the second quarter compared to a record first quarter," he said. "We anticipated that 2019/20 would be a front-end loaded year and we are very satisfied with our performance during the first half of the year. Even if we do not expect such an exceptional growth rate in the second half of the year, these good results demonstrate our ability to change scale, hence the confirmation of our 2021/2022 revenue targets."