GREE partners with CrowdStar and iWin for mobile gaming platform expansion
New Top Girl title from CrowdStar to launch on GREE's new mobile gaming platform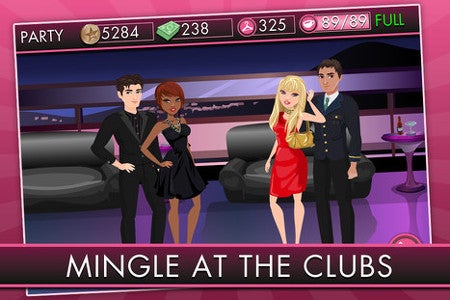 GREE will be launching a new gaming platform dedicated to the mobile space for the second quarter of 2012, for which they've already begun announcing partnerships for new titles. GREE has signed an exclusive partnership with CrowdStar and iWin, both of which will be launching games on the new GREE Platform this summer.
CrowdStar will be launching a freemium title within their massively popular Top Girl franchise. The new game will be revealed at E3 in June. iWin will be taking it a step further, launching their first two social mobile titles exclusively on the platform. The two new titles will be games based upon the popular TV shows "Deal or No Deal" and "1 vs. 100."
"We believe that the future of gaming is on mobile and that the industry needs both strong high quality social titles and a strong global platform to meet the needs of players and developers alike," said Peter Relan, CEO of CrowdStar. "GREE and CrowdStar share the same idea that without social connections and a way for people to discover and interact in and around games, the industry will stall."
"As casual gamers' play time shifts to mobile devices, iWin's goal is to make our content accessible where gamers are playing. Our game show games are inherently social so iWin was seeking a partner that could provide a large social footprint on mobile and GREE was the best choice given their global community. GREE's commitment to 3rd party developers makes them the perfect partner to ensure we take our games to the next level," said CJ Wolf, VP of Publishing of iWin. "Leveraging GREE's social layer, we can confidently focus on high-quality content while making sure we implement strong social features and reach audiences around the world."
"GREE is building a social mobile gaming ecosystem that offers the best features and experiences. CrowdStar's and iWin's commitment to the mobile games market and focus on high quality social games makes them the ideal partner for us," added Eros Resmini, SVP of Developer Relations and Marketing, GREE International Inc. "We have huge respect for what they have achieved in the marketplace, and are excited to work with them to bring great games to users around the world."