Grand Theft Auto V was the most downloaded game of Christmas in Europe
FIFA 20 was the most popular physical release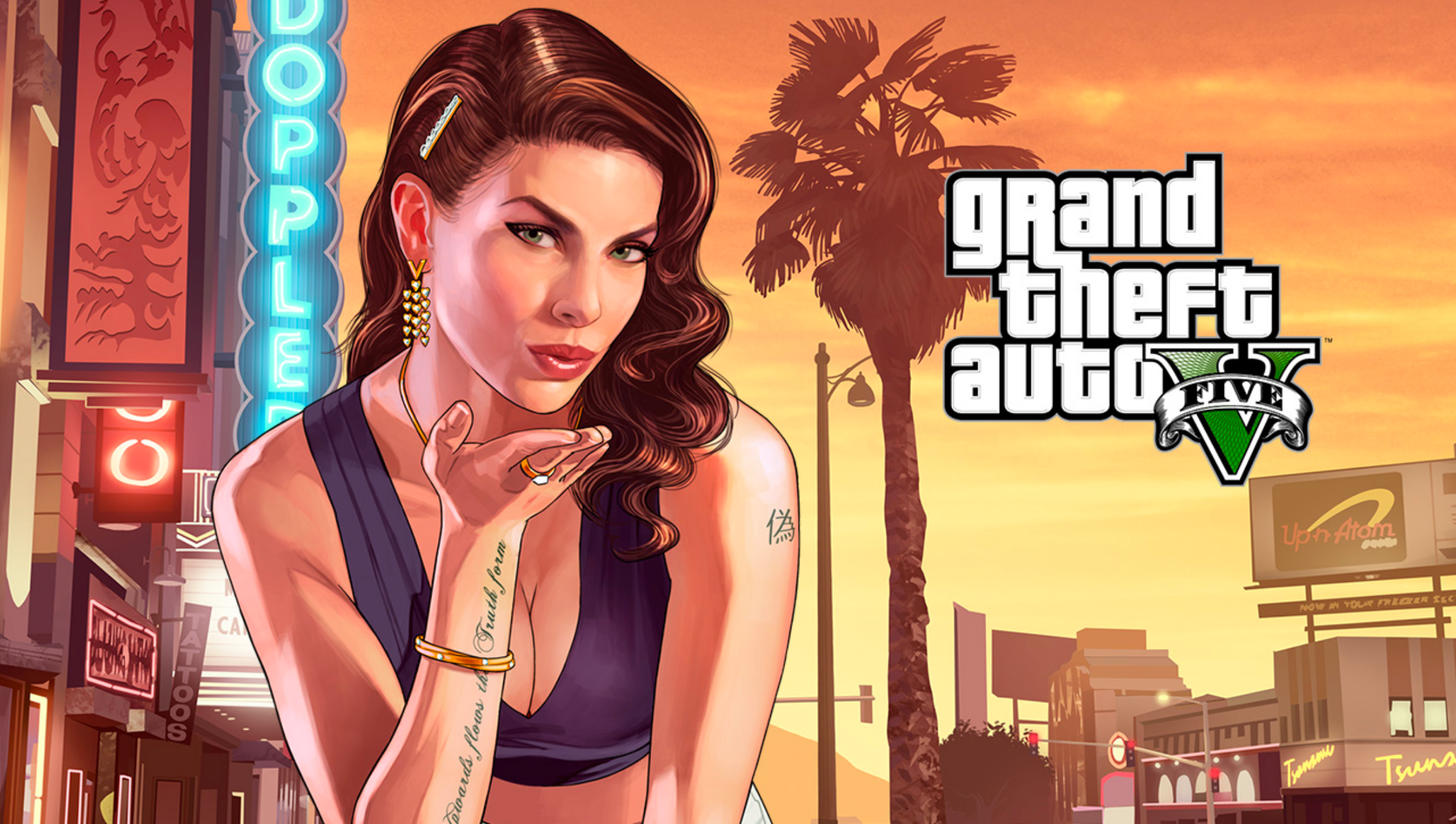 Grand Theft Auto V was the most downloaded game across Europe, Middle East, Africa and Australia in the build-up to Christmas.
The game, which is now in its sixth Christmas on the market, sold more digital copies than FIFA 20 in second place. This is according to the GSD charts from ISFE.
The digital chart is specifically for (typically) AAA games from the majority of big publishers (see below for details).
FIFA 20 was the most popular physical game across European countries (see below for list of countries) and, as a result, the football game was the overall combined No.1 title of Christmas in Europe. In the UK, the Christmas No.1 was Call of Duty: Modern Warfare.
With physical and digital combined, GTA V actually comes in at No.4 just ahead of Luigi's Mansion 3 on Switch (at No.5). However, Nintendo does not share its digital data with the charts, so it's not clear if the ghost hunting game would have charted higher. There are a number of other Switch games in the Christmas Top Ten, including Mario Kart 8: Deluxe (No.6), Pokémon Sword (No.8) and Mario & Sonic at the Tokyo Olympic Games (No.10). Just Dance 2020, which is a multi-format game but with the majority of sales on Switch, is at No.7. All of these games may have charted higher if Switch digital data was available.
In the combined chart, Call of Duty: Modern Warfare holds No.2 and Star Wars Jedi: Fallen Order retains No.3.
As is usual for the week before Christmas, there are no new releases in the charts, but some price activity around the Crash Bandicoot games (Crash Team Racing at No.13 and N.Sane Trilogy at No.16) sees both of those titles break into the Top 20, alongside Spider-Man on PS4 (which rises from No.14 to No.22).
Here are the Top 10 best-selling games by units (combined digital and physical) in EMEAA for the week ending December 22, 2019:
| Last Week | This Week | Title |
| --- | --- | --- |
| 1 | 1 | FIFA 20 |
| 2 | 2 | Call of Duty: Modern Warfare |
| 3 | 3 | Star Wars Jedi: Fallen Order |
| 7 | 4 | Grand Theft Auto V |
| 4 | 5 | Luigi's Mansion 3 |
| 6 | 6 | Mario Kart 8 Deluxe |
| 8 | 7 | Just Dance 2020 |
| 5 | 8 | Pokemon Sword |
| 11 | 9 | Red Dead Redemption 2 |
| 9 | 10 | Mario & Sonic at the Olympic Games: Tokyo 2020 |
Participating companies in the GSD charts (run by B2boost on behalf of ISFE) are Activision Blizzard, Bandai Namco, Capcom, Codemasters, EA, Focus Home Interactive, Koch Media, Microsoft, Milestone, Paradox, Sega, Sony, Square Enix, Ubisoft and Warner Bros.
Digital data includes games sold in Australia, Austria, Bahrain, Belgium, Bulgaria, Croatia, Cyprus, Czech Republic, Denmark, Finland, France, Germany, Great Britain, Greece, Hungary, Iceland, India, Ireland, Israel, Italy, Kuwait, Lebanon, Luxembourg, Malta, Netherlands, New Zealand, Norway, Oman, Poland, Portugal, Qatar, Romania, Russia, Saudi Arabia, Slovakia, Slovenia, South Africa, Spain, Sweden, Switzerland, Turkey, Ukraine and UAE.
Physical data includes all games, but only those sold in Belgium, Denmark, Finland, France, Great Britain, Italy, Netherlands, Norway, Poland, Portugal, Spain, Sweden and Switzerland.