Google Stadia completes GamesIndustry.biz Investment Summit speaker line-up
New streaming platform will meet with indies at EGX next month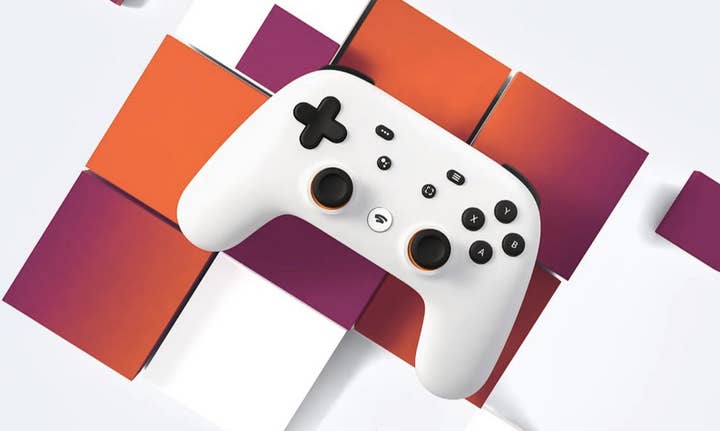 Google Stadia will deliver a talk and meet with independent developers at EGX next month.
The firm's Teddy Keefe will discuss the upcoming streaming platform on-stage at the GamesIndustry.biz Investment Summit, which takes place on Thursday, October 17 alongside EGX at London ExCel. Tickets are on sale now.
Google joins a speaker line-up that includes Xbox, Team17, London Venture Partners, Bossa Studios and more. Full schedule is listed below.
The talks are followed by a series of one-to-one meetings between indie developers and publishers/investors. Our current line-up of publishers and investors include: Kalypso (new), Google (new), Triple Dragon (new), Xbox, Sega, Jagex, London Venture Partners, MTG, Makers Fund, Kowloon Nights, Miniclip, Square Enix Collective, Frontier Developments, Dear Villagers, Agnitio Capital, BFI, Super.com, Green Man Gaming, Sold Out and Those Awesome Guys.
Publishers or investors looking to join the event can book a table via Jamie.Sefton@gamesindustry.biz. All of these companies will be meeting with some of the 150 indie creators, who have currently signed-up to the event.
Tickets offer developers the opportunity to enter our pre-arranged meeting system (meetings are at the discretion of the publishers/investors). The meeting system closes on October 4th, so buy your tickets today and fill in the Meeting Request form that comes with your ticket.
Tickets include access to the talks, a networking lunch and a pass to EGX for the entire weekend.
Here is the GamesIndustry.biz Investment Summit UK full speaker schedule:
09:30 - 10:00: Registration and Refreshement
10:00 - 10:05: Introduction
10:05 - 10:25: Google Stadia Presentation -- Teddy Keefe, Google
10:25 - 10:40: Far East Investment -- Hannah Waddilove, Unit 2 Games
10:40 - 10:55: VC Investment -- Mustafa Kamal, London Venture Partners
10:55 - 11:20: Debbie Bestwick in conversation with Chris Dring
11:20 - 11:45: Tea Break
11:45 - 12:00: Xbox Game Pass Presentation -- Agostino Simonetta, Microsoft
12:00 - 12:10: Xsolla Presentation -- Justin Berenbaum, Xsolla
12:10 - 12:40: The Games Investment Panel.
Speakers: Saad Choudri (Miniclip), Roberta Lucca (Bossa Studios), Ella Romanos (Fundamentally Games), Christopher Bergstresser (MTG), Sam Lee (Kowloon Nights) - hosted by Matt Handrahan, GamesIndustry.biz
12:45 - 13:45: Networking Lunch
13:45 - 18:15: Formal One-to-One meetings between publishers and developers
The GamesIndustry.biz Investment Summit UK is headline sponsored by Xsolla. Event partners include Jagex and Renaissance PR.