Google distances itself from Stadia creative director Alex Hutchinson
Internet giant asserts that tweets about streamers paying royalties "do not reflect those of Stadia, YouTube or Google"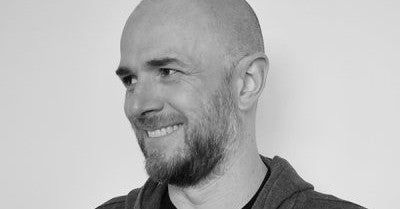 Google has distanced itself from a key individual in its Stadia games business following backlash against his views on streamers expressed via Twitter.
Alex Hutchinson, creative director of Stadia Games and Entertainment's Montreal studio -- formerly known as Typhoon Studios -- commented on Twitch's recent clampdown on videos using copyrighted music, suggesting that streaming gameplay is a similar violation.
"Streamers worried about getting their content pulled because they used music they didn't pay for should be more worried by the fact that they're streaming games they didn't pay for as well," he wrote. "It's all gone as soon as publishers decide to enforce it.
"The real truth is the streamers should be paying the developers and publishers of the games they stream. They should be buying a license like any real business and paying for the content they use."
The tweets received a negative response from various corners of the industry, and even Google has spoken out against him.
Speaking to 9to5Google, a spokesperson said: "The recent tweets by Alex Hutchinson... do not reflect those of Stadia, YouTube or Google."
Meanwhile, Google's global head of gaming for YouTube Ryan Wyatt tweeted: "We believe that publishers and creators have a wonderful symbiotic relationshi that has allowed a thriving ecosystem to be created. One that has mutually benefited everyone. [YouTube] is focused on creating value for creators, publishers and users. All ships rise when we work together."
Hutchinson was previously a creative director at Ubisoft Montreal, where he worked on AAA titles like Far Cry 4 and Assassin's Creed 3.
He left in 2017 to form Typhoon Studios, which released its debut game -- sci-fi shooter Journey To The Savage Planet earlier this year.
Back in December, Google announced it had acquired Typhoon and made it part of Stadia Games and Entertainment.