Goodgame Studios denies allegations of unfair dismissal
German trade union claims 28 employees were fired to prevent election of a workers' council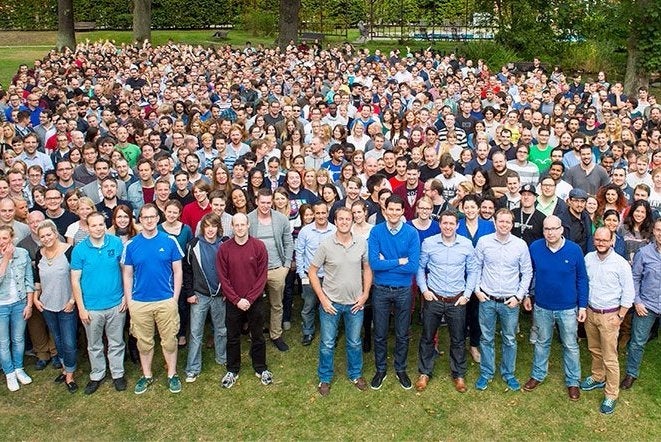 Goodgame Studios, one of Germany's leading game developers, has been accused by the Ver.di trade union of firing 28 employees involved with establishing a workers' council at the company.
The allegations were published by the Hamburg chapter of Ver.di, which has 90,000 members across 13 different industries. Ver.di Hamburg's Gabriele Weinrich has claimed that the organisation had been in contact with Goodgame employees regarding establishing a works council since the spring of this year. However, a number of those involved were made redundant by Goodgame ahead of a planned election in November.
Weinrich's statement is only available in German, but the translation (via Google Translate) speaks clearly of Ver.di's belief in "a link" between the redundancies and the plan for an internal council at Goodgame. "That almost all those who have engaged in advance, will be terminated at the same time, speaks a clear language. Here the suspicion that an industry giant wants to attack the co-determination of employees."
Goodgame, which is based in Hamburg, has grown at a rapid rate over the last several years, reaching 1200 employees by March 2015. At that time, it also reported a 97 per cent increase in revenue for calendar 2014. In its statement, Ver.di highlighted that no internal council existed during this period of growth.
Ver.di has invited Goodgame staff to re-open discussions about the council election this week. Those involved in the redundancies are pursuing legal action through the Hamburg labour court.
In a statement issued to GamesIndustry.biz, Goodgame's head of communications and public affairs. Dirk Hensen, denied Ver.di's allegations. "After thorough examination, the Company decided to part with 28 employees from different departments for solely operational (betriebliche) reasons (Overstaffing in certain areas, however, also with regards to performance-related and behavioral issues with single employees)," Hensen said.
"Contrary to statements from other sources, those layoffs are not related to plans of founding a workers' council, particularly since we did not know of a council election nor the planned appearance of a union representative at our offices on the 25th of November."