Founders of Goodgame Studios to leave operational positions
Kai and Christian Wawrzinek to focus on their roles as shareholders with parent company Stillfront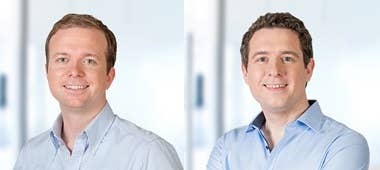 Goodgame Studios founders Kai and Christian Wawrzinek will leave their respective positions as CEO and chief strategy officer in February next year.
Announced in a statement today, the two have stepped down in order to "focus on their roles as shareholders of Stillfront", an publishing and development outfit which acquired Goodgame in 2018.
Founded in 2009, the mobile and browser game developer is headquartered in Hamburg, with additional offices in Tokyo and Seoul.
"Stillfront's acquisition of Goodgame is a perfect strategic fit and we are very encouraged by the realisation of synergies we have seen during 2018," said Kai Wawrzinek.
"The timing is now right for us to hand over daily management of Goodgame, allowing us more time to create value for Stillfront as active shareholders."
Stillfront Group CEO Jörgen Larsson added: "Goodgame Studios is performing well, with strong profitability and a solid pipeline for future game releases.
"The management team of Goodgame has an impressive track record and we have a strong leadership in place to ensure an orderly transition while building on the positive business momentum seen across the Group."