God of War Ragnarok picks up 14 nominations for BAFTA Games Awards 2023
Stray receives eight nominations and while FromSoftware's Elden Ring snags seven nominations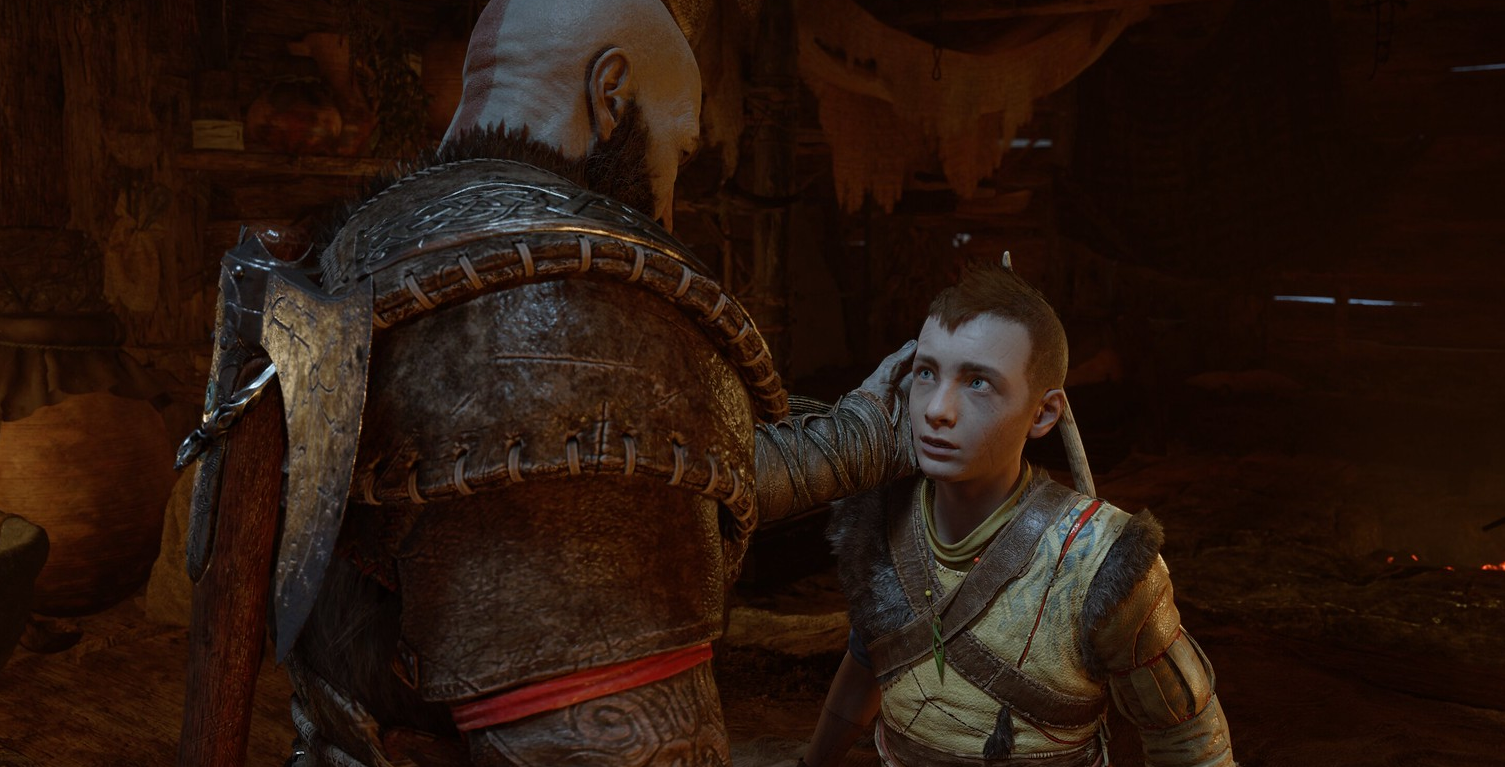 Sign up for the GI Daily here to get the biggest news straight to your inbox
The 2023 BAFTA Games Awards nominations have been revealed, with the event scheduled for Thursday, March 30.
Sony Santa Monica Studio's God of War leads the nominations with a mention across 14 categories. Meanwhile, BlueTwelve's Stray has picked up eight nominations, and FromSoftware's Elden Ring is up for seven awards. All three titles have been nominated for the Best Game award.
Other titles picked up a handful of nominations.
Asobo's A Plague Tale: Requiem and Guerrilla Games' Horizon Forbidden West received five each. In addition, Half Mermaid's Immortality, the Tunic Team's Tunic, and Poncle's Vampire Survivors all received nominations in five categories.
Indies titles were also recognized as Jump Over the Age's Citizen Sleeper received three award nominations.
Meanwhile, Christopher Judge is up for the Performer in a Leading Role award for his portrayal of Kratos in God of War Ragnarok. Alison Jaye, who portrayed Alva in Horizon Forbidden West, is among the nominees for the Performer in a Supporting Role category.
EE Game of the Year (voted by the public)
Elden Ring (FromSoftware, Bandai Namco)
God of War Ragnarok (Santa Monica Studio, Sony Interactive Entertainment)
Horizon Forbidden West (Guerrilla Games, Sony Interactive Entertainment)
Immortality (Half Mermaid Productions)
Marvel Snap (Second Dinner Studios, Nuverse)
Stray (BlueTwelve Studio, Annapurna Interactive)
Best Game
Cult of the Lamb (Massive Monster, Devolver Digital)
Elden Ring (FromSoftware, Bandai Namco)
God of War Ragnarok (Santa Monica Studio, Sony Interactive Entertainment)
Marvel Snap (Second Dinner Studios, Nuverse)
Stray (BlueTwelve Studio, Annapurna Interactive)
Vampire Survivors (Poncle)
British Game
Citizen Sleeper (Jump Over The Age, Fellow Traveller)
Olli Olli World (Roll7, Private Division)
Rollerdrome (Roll7, Private Division)
Total War: Warhammer 3 (Creative Assembly, Sega)
Two Point Campus (Two Point Studios, Sega)
Vampire Survivors (Poncle)
Evolving Game
Apex Legends (Respawn Entertainment, EA)
Dreams (Media Molecule, Sony Interactive Entertainment)
The Elder Scrolls Online (Zenimax Online Studios, Bethesda Softworks)
Final Fantasy 14 Online (Creative Business Unit 3, Square Enix)
Forza Horizon 5 (Playground Games, Xbox Game Studios)
No Man's Sky (Hello Games)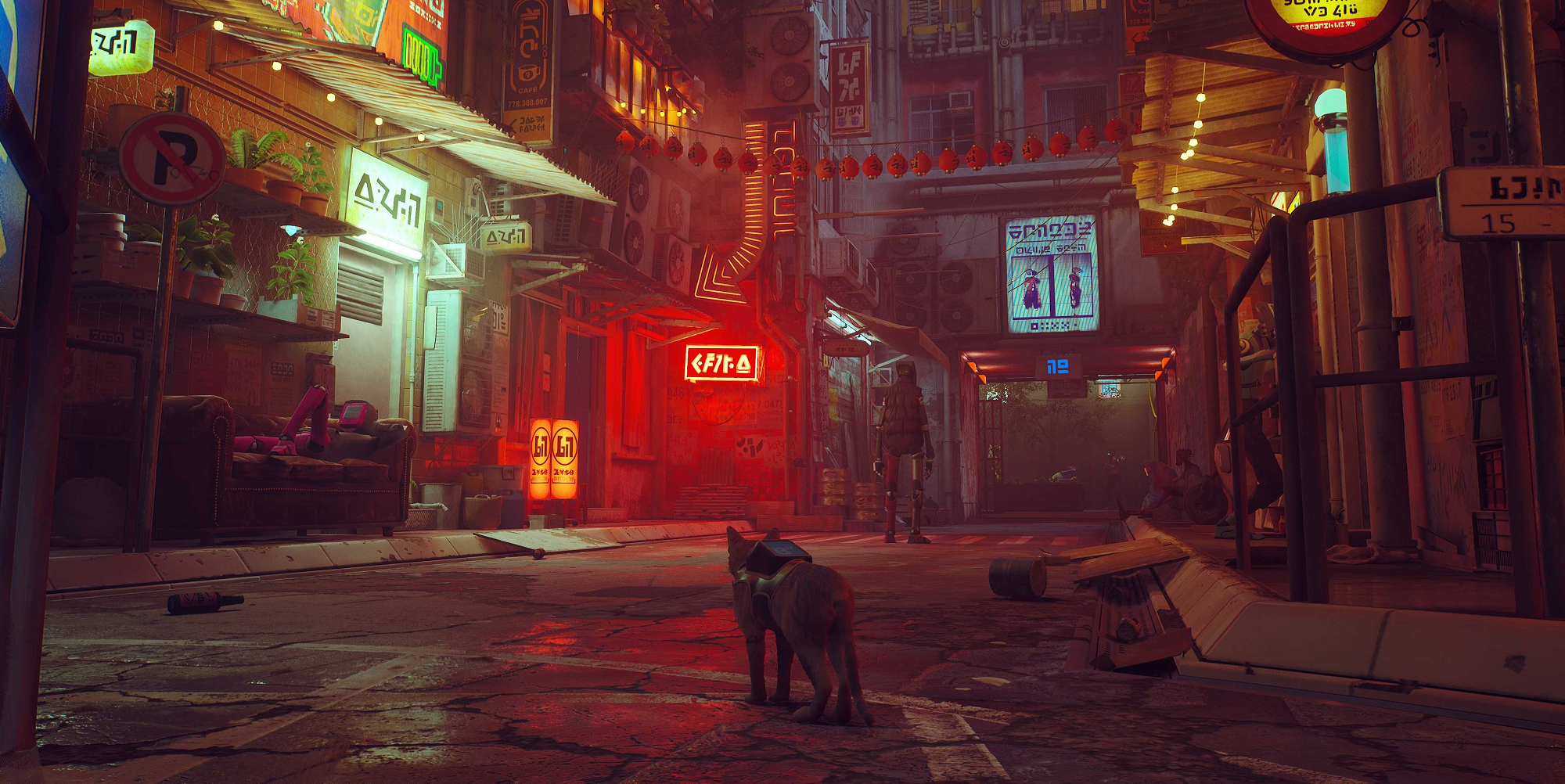 Debut Game
As Dusk Falls (Interior Night, Xbox Game Studios)
The Case of the Golden Idol (Color Gray Games, Playstack)
Stray (BlueTwelve Studio, Annapurna Interactive)
Trombone Champ (Holy Wow Studios)
Tunic (Tunic Team, Finji)
Vampire Survivors (Poncle)
Technical Achievement
Elden Ring (FromSoftware, Bandai Namco)
God of War Ragnarok (Santa Monica Studio, Sony Interactive Entertainment)
Horizon Forbidden West (Guerrilla Games, Sony Interactive Entertainment)
Immortality (Half Mermaid Productions)
The Last of Us Part 1 (Naughty Dog, Sony Interactive Entertainment)
Stray (BlueTwelve Studio, Annapurna Interactive)
Original Property
Citizen Sleeper (Jump Over The Age, Fellow Traveller)
Cult of the Lamb (Massive Monster, Devolver Digital)
Elden Ring (FromSoftware, Bandai Namco)
Sifu (Sloclap, Kepler Interactive)
Stray (BlueTwelve Studio, Annapurna Interactive)
Vampire Survivors (Poncle)
Narrative
A Plague Tale: Requiem (Asobo Studio, Focus Entertainment)
Citizen Sleeper (Jump Over The Age, Fellow Traveller)
God of War Ragnarok (Santa Monica Studio, Sony Interactive Entertainment)
Immortality (Half Mermaid Productions)
Pentiment (Obsidian Entertainment, Xbox Game Studio)
Stray (BlueTwelve Studio, Annapurna Interactive)
Music
A Plague Tale: Requiem (Asobo Studio, Focus Entertainment)
Cuphead - The Delicious Last Course (Studio MDHR)
Elden Ring (FromSoftware, Bandai Namco)
God of War Ragnarok (Santa Monica Studio, Sony Interactive Entertainment)
Stray (BlueTwelve Studio, Annapurna Interactive)
Tunic (Tunic Team, Finji)
Multiplayer
Call of Duty: Modern Warfare 2 (Infinity Ward, Activision)
FIFA 23 (EA Sports)
Elden Ring (FromSoftware, Bandai Namco)
Overwatch 2 (Blizzard Entertainment)
Splatoon 3 (Nintendo)
Teenage Mutant Ninja Turtles: Shredder's Revenge (Tribute Games, Dotemu)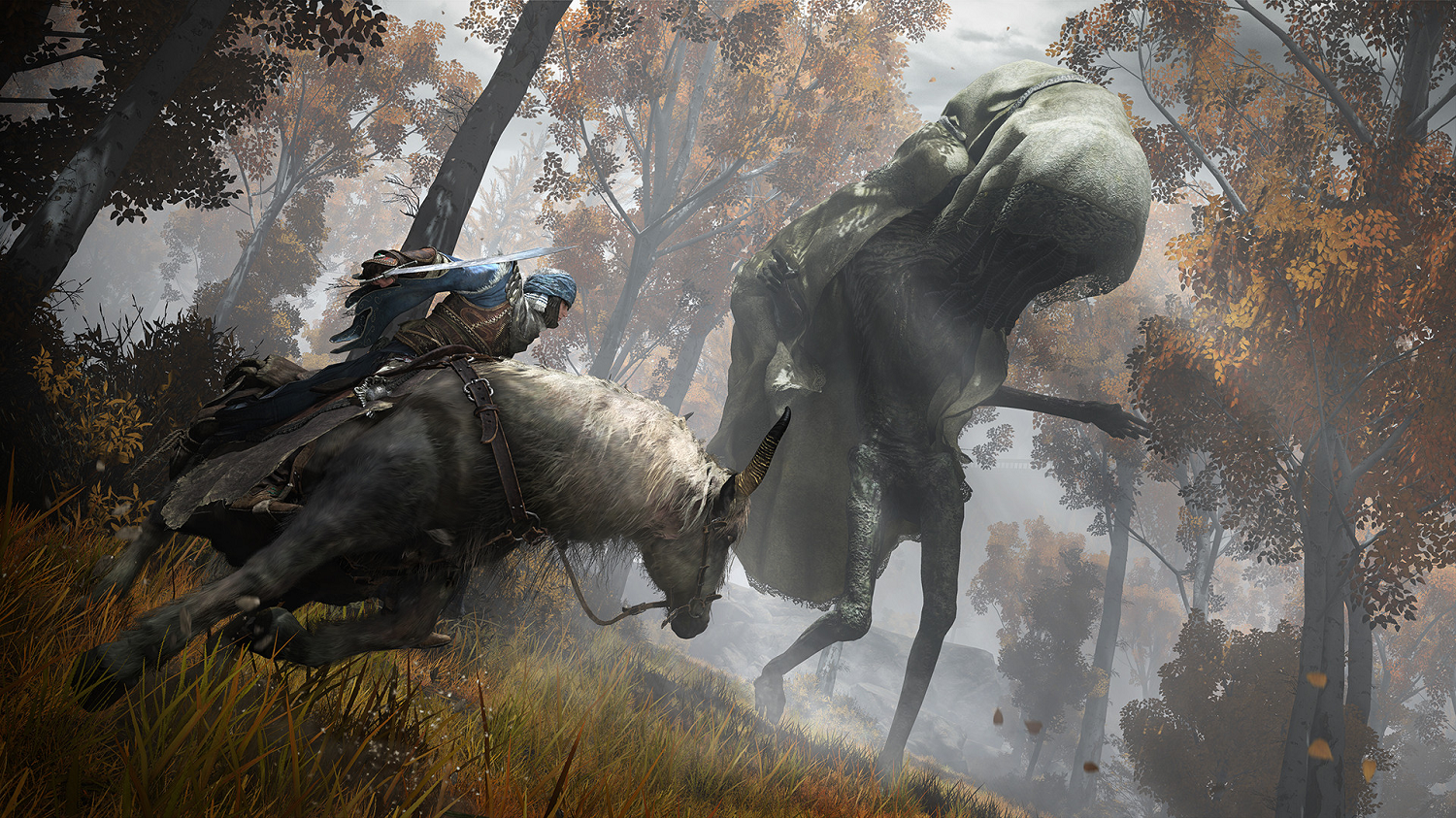 Game Design
Cult of the Lamb (Massive Monster, Devolver Digital)
Elden Ring (FromSoftware, Bandai Namco)
God of War Ragnarok (Santa Monica Studio, Sony Interactive Entertainment)
Horizon Forbidden West (Guerrilla Games, Sony Interactive Entertainment)
Tunic (Tunic Team, Finji)
Vampire Survivors (Poncle)
Family
Disney Dreamlight Valley (Gameloft)
Kirby and the Forgotten Land (HAL Laboratory, Nintendo)
Lego Star Wars: The Skywalker Saga (TT Games, Warner Bros. Interactive Entertainment)
Mario + Rabbids: Sparks of Hope (Ubisoft)
Nintendo Switch Sports (Nintendo)
Teenage Mutant Ninja Turtles: Shredder's Revenge (Tribute Games, Dotemu)
Audio Achievement
A Plague Tale: Requiem (Asobo Studio, Focus Entertainment)
God of War Ragnarok (Santa Monica Studio, Sony Interactive Entertainment)
Horizon Forbidden West (Guerrilla Games, Sony Interactive Entertainment)
Metal: Hellsinger (The Outsiders, Funcom)
Stray (BlueTwelve Studio, Annapurna Interactive)
Tunic (Tunic Team, Finji)
Artistic Achievement
A Plague Tale: Requiem (Asobo Studio, Focus Entertainment)
Elden Ring (FromSoftware, Bandai Namco)
God of War Ragnarok (Santa Monica Studio, Sony Interactive Entertainment)
Immortality (Half Mermaid Productions)
Pentiment (Obsidian Entertainment, Xbox Game Studio)
Tunic (Tunic Team, Finji)
Animation
Call of Duty: Modern Warfare 2 (Infinity Ward, Activision)
God of War Ragnarok (Santa Monica Studio, Sony Interactive Entertainment)
Horizon Forbidden West (Guerrilla Games, Sony Interactive Entertainment)
Lego Star Wars: The Skywalker Saga (TT Games, Warner Bros. Interactive Entertainment)
Sifu (Sloclap, Kepler Interactive)
Stray (BlueTwelve Studio, Annapurna Interactive)
Game Beyond Entertainment
Citizen Sleeper (Jump Over The Age, Fellow Traveller)
Endling - Extinction is Forever (Herobeat Studios, HandyGames)
Gibbon: Beyond the Trees (Broken Rules)
I Was a Teenage Exocolonist (Northway Games, Finji)
Not For Broadcast (NotGames, TinyBuild)
We'll always have Paris (Cowleyfornia Studios)
Performer in a Leading Role
Alain Mesa as Alejandro Vargas in Call of Duty: Modern Warfare 2
Charlotte McBurney as Amicia in A Plague Tale: Requiem
Christopher Judge as Kratos in God of War Ragnarok
Manon Gage as Marissa Marcel in Immortality
Siobhan Williams as Laura in The Quarry
Sunny Suljic as Atreus in God of War Ragnarok
Performer in a Supporting Role
Adam J. Harrington as Sindri in God of War Ragnarok
Alison Jaye as Alva in Horizon Forbidden West
Charlotta Mohlin as The One in Immortality
Danielle Bisutti as Freya in God of War Ragnarok
Laya Deleon Hayes as Angrboda in God of War Ragnarok
Ryan Hurst as Thor in God of War Ragnarok
Sign up for the GI Daily here to get the biggest news straight to your inbox