God of War III creative director leaves Sony Santa Monica
Stig Asmussen departs studio after 11 years on key PlayStation franchise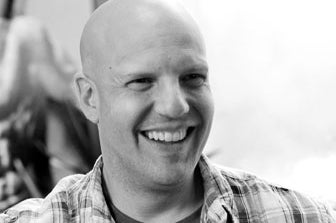 God of War III creative director Stig Asmussen has resigned from Sony Santa Monica.
Sony confirmed rumours of Asmussen's departure to IGN yesterday, though it offered no specific reason for his decision to leave. Asmussen was reportedly working on a new project, unrelated to the God of War franchise for which Sony's Santa Monica studio was principally responsible.
Sony Santa Monica recently suffered a round of layoffs, though IGN's sources were not able to confirm whether Asmussen had departed before or after his colleagues were let go.
Asmussen started in the industry in 1999, as a lead environment artist at Midway Games. He joined Sony Santa Monica in 2003 to work on the first God of War, also as a lead environment artist. From there, Asmussen's ascent was rapid: he was promoted to art director for God of War 2, and then to creative director for God of War 3.