Glu to acquire Cie Games
Non-GAAP revenue up 51 per cent on last year, Kim Kardashian: Hollywood breaking records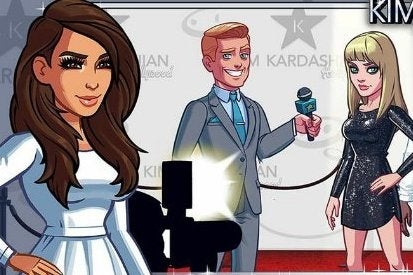 Glu will pay around $100 million - $30 million in cash and approximately $70 million in shares of common stock- for Racing Rivals creators Cie Games, in a deal expected to close in August.
"I am very excited to bring the current #1 grossing racing franchise in both the Apple and Google US storefronts to Glu's growing portfolio of IP," said CEO Niccolo de Masi.
"In addition to more than 100 million installs lifetime, Cie Games will bring to Glu high quality studio talent and a profitable operating business. We anticipate the transaction being earnings accretive from its first quarter of consolidation."
The news came as Glu reported GAAP revenues of $40.9 million and non-GAAP revenues of $35.0 million for Q2 2014, up 51 per cent on last year. There was a GAAP operating loss was of $3.7 million and Non-GAAP operating loss of $1.5 million.
"Our second quarter results were boosted by the continued strength of Deer Hunter 2014 and Eternity Warriors 3 in addition to the exceptional early performance of Kim Kardashian: Hollywood," said de Masi.
"Kim Kardashian: Hollywood has broken Glu single-day revenue and sustained ARPDAU records, while Dino Hunter: Deadly Shores, has achieved a Glu single-day download record. These two titles simultaneously achieved the #1 and #3 chart positions on the U.S. App Store Top Free for iPhone. As a result of these titles' momentum, we now expect company record non-GAAP revenue and adjusted EBITDA in Q3. In addition, we are substantially increasing guidance for both the top and bottom line for the full year 2014."