Global games market to generate $175 billion in 2021- Newzoo
Research firm notes a decline of 1% year-over-year in revenue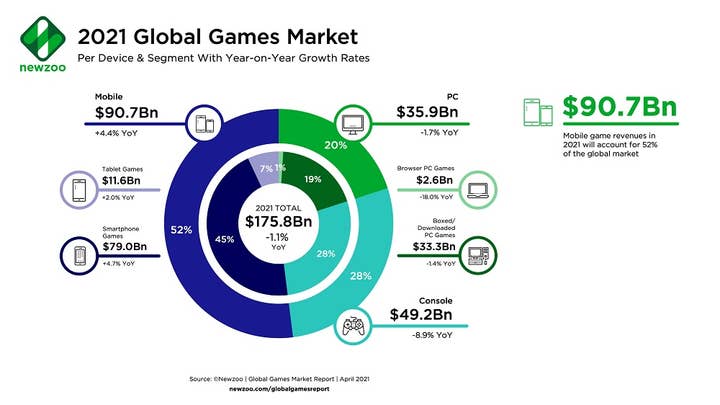 Today, Newzoo released its 2021 estimate for the global games market, saying the industry is posed to generate $175.8 billion this year.
The research firm shares that this would be a decline of 1.1% year-over-year in revenue.
Newzoo attributes this small expected decline to the effects of the COVID-19, which has caused a number of releases to be pushed to 2022.
It further explains that the forecast decline is also due to the shortage of hardware and consumer electronics caused by the pandemic.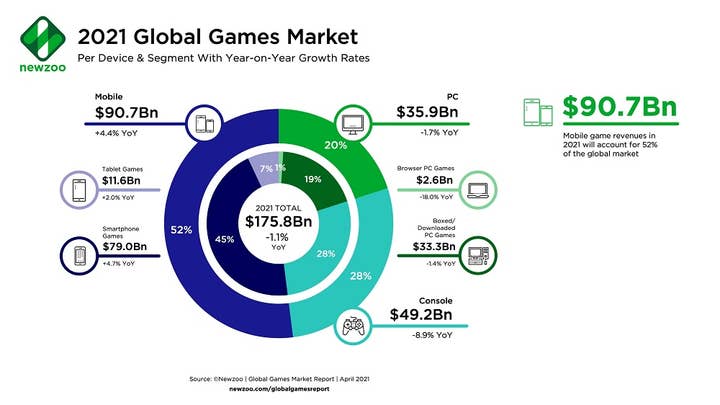 Newzoo also estimates that the mobile games market will generate $90.7 billion in 2021, seeing growth of 4.4% year-over-year. Mobile game revenue will account for 52% of the global games market revenue in 2021.
It concludes that the games global market is on track to exceed $204 billion in 2023.