GI Academy's free online Discord event returns next month
Students can once again meet with the games industry in a free online event next month.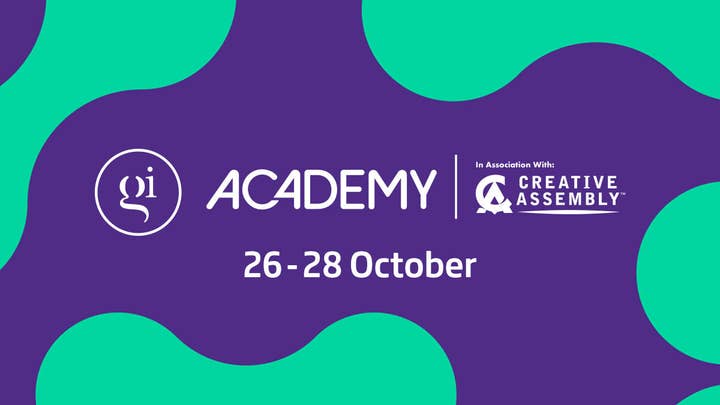 If you can't make our in-person event at EGX this week (or even if you can), then students and job seekers can simply join us in Discord -- for free -- between October 26th - 28th, for a special event in partnership with Total War developer Creative Assembly.
Industry professionals from some of the UK's biggest games developers, plus a few famous faces, will be dropping into the Discord to take part in roundtables, to advise students on pathways into video games, to review portfolios, and to share insight into what they do.
We have some exciting keynotes that we will announce next week, who will join a line-up of programmmers, artists, producers, musicians, journalists, voice actors and many more for three days of exper advice. Students can sign-up for free right here.
Our partner for the event is once again Total War developer Creative Assembly, which will be providing a plethora of masterclasses and expert speakers across the three days.
"This marks the third year of the GI Live: Academy Student Conference which we have been the main sponsor for since it began," said Creative Assembly's Director of Talent and Social Impact, Emma Smith.
"We strongly believe that giving free, global student access to industry experts leads to a stronger, more creative and diverse industry. Through this conference we can reach many more students, including those from disadvantaged backgrounds who do not usually have the opportunity to attend games conferences."
During the event, students can watch keynote presentation, take part in live Q&A sessions, join intimate industry roundtables, and meet with games professionals one-to-one. There will also be surprise guests throughout the show.
To book your free tickets, click here.
Games developers, publishers and media looking to take part, simply email chris.dring@gamesindustry.biz.