GI 100 | Game Changers -- Part Nine
Game Changers continues with building an industry in Sub-Saharan Africa, exploring Afro-diasporic culture in games, and supporting China's thriving indie scene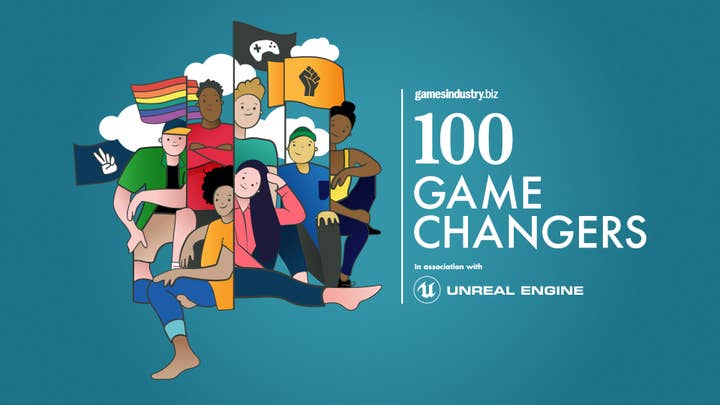 As 2020 draws to a close, many will reflect on 12 months defined by stress, upheaval, and the urgent need to confront some difficult truths about the way the games industry operates, and the myriad ways it can be a better and more inclusive place.
But just as that process of self-examination is necessary, so too is recognition for those already working to solve those problems. In this GI 100 series we will profile 100 individuals and organisations making progress in vital areas like diversity, accessibility, charity, mental health, progressive politics, lifting emerging markets, uniting communities, and more -- people whose stories can show us how this industry can be that better and more inclusive place.
Below is the penultimate group of ten Game Changers, with the final group to follow tomorrow. The project is sponsored by Unreal Engine and you can read more about it, and find links to all of the articles, here.
Mark Yassine Ancheta and Osama Hussain, Moroccan Game Developers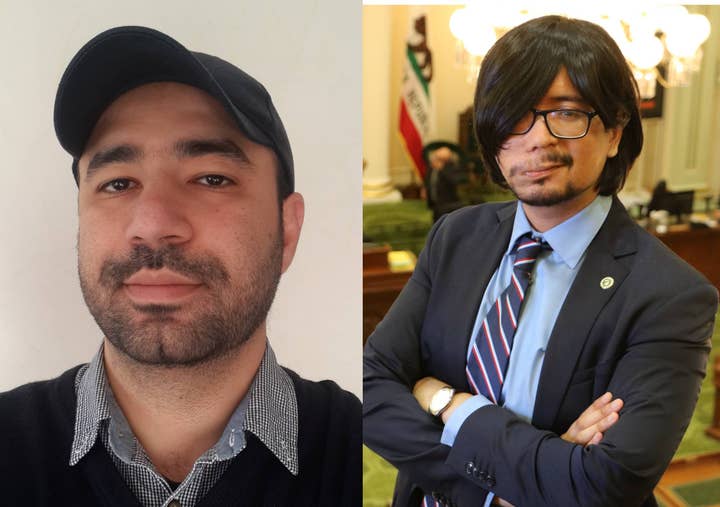 While big companies are seldom noted for their positive impact on local communities, the presence of a major publisher can often help to kickstart a developer scene. Such was the case with Ubisoft Casablanca, which provided a focal point for the Moroccan games industry from its founding in 1998 until its closure in 2016.
It was where Osama Hussain and Mark Yassine Ancheta first met. Hussain started making games in his native Jordan, but a lack of personal experience and official support from the industry prompted him to move to join Ubisoft in 2008. Ancheta was born to a Filipino family in Morocco, and studied at Ubisoft's official campus in Casablanca -- the first professional game development school in the region. He joined the studio as a game designer after graduation in 2010.
"Before 2011, if you [wanted] to build a career in game development in Morocco then you only had one choice -- joining Ubisoft Casablanca or nothing, and the knowledge was centralized around there too," Ancheta says. "But what happens if the studio goes down? That was the reason I thought that a local community was a necessity, in order to decentralize the knowledge and support -- which brought us to Moroccan Game Developers with Osama."
"I thought that a local community was a necessity, in order to decentralize the knowledge and support"

Mark Yassine Ancheta
Morrocan Game Developers was founded in 2012, and Hussain outlines three of its key early objectives: "Promote game development knowledge by giving regular presentations and workshops; build a communication and collaboration platform for the community; develop creative leadership and entrepreneurial spirit among the game developers."
The point was to build stability and structure within the emerging Moroccan industry, but also to seed the value of that work across the MENA region. Attending international conferences -- as well as organising the Maghreb Game Conference -- and participating in cross-border game jams were a vital part of that strategy. Our advisers praised the "organized and prolific" Moroccan Game Developers group as "a role model for others to follow" in the MENA region.
Hussain and Ancheta are grateful to numerous institutions and companies for showing support and providing office space to Moroccan Game Developers, but they highlight the contribution of a handful of individuals: Salah Malouli and Riad Aboulethar for helping the group to improve its reach, and Game Zanga organiser Samer Abbas.
"The torch has been given, and I'm happy about the work so far done and the new communities and organizations that start to appear and get established in the country," Hussain says. "Not only in Casablanca, where Moroccan Game Developers was based, but also in other major cities.
"There are many studios and small teams getting into game development, and this is on rise. I consider that part of the vision being concluded."
Allan Cudicio, Twin Drums
Allan Cudicio has spent years organising queer gaming events for his local development community in Berlin.
He has also organised the official LGBTQ+ party for Gamescom since 2018, has pushed for the inclusion of people of colour, and even served as a cultural consultant on games such as Curious Expedition 2.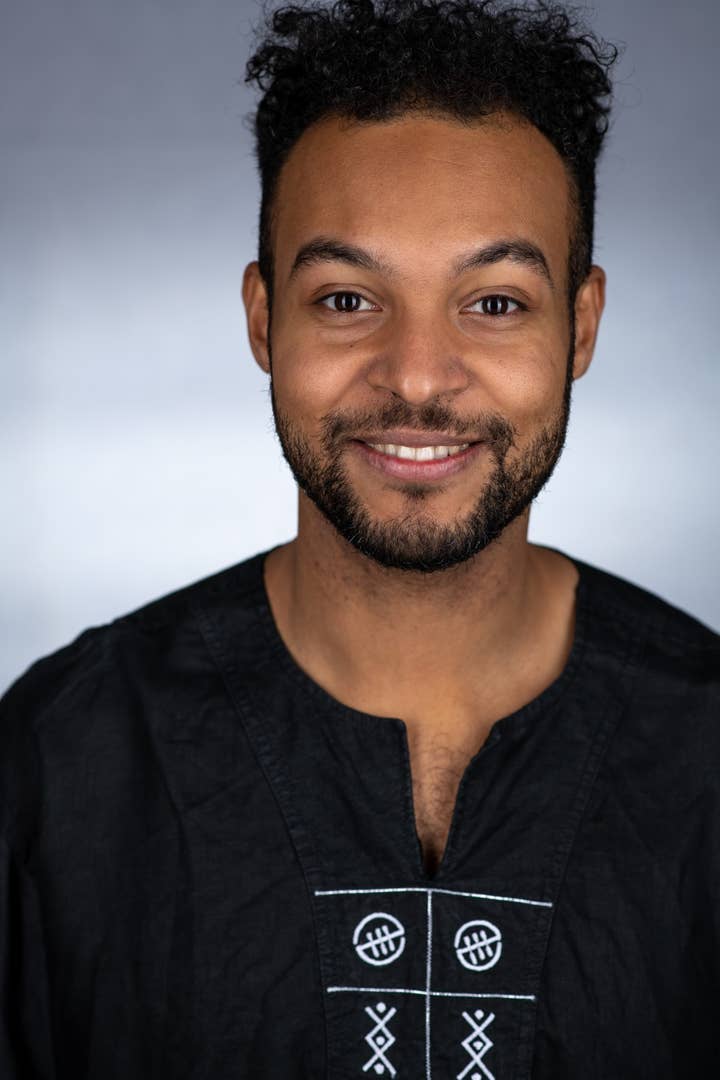 "As a politically-aware queer Black person, I have always felt like I had no choice but to fight the status quo," he says. "I was an LGBT activist before joining the industry, and when I became a game developer that energy turned into bringing inclusiveness both into game development and our creations."
In 2019, he founded Twin Drums, which is currently working on Afro-fantasy MMO The Wagadu Chronicles. With his studio, as with his activist work, Cudicio has gone to great lengths to push for inclusivity -- helped in part by the fact Twin Drums is a four-day-week remote company.
"This makes room for people with diverse lifestyles and requirements," he explains. "I have always made sure the messaging towards the team is about solidarity, nurturing and having a positive impact on the world with our work.
"I am very happy with the results. We are an ethnically diverse team, with a third of us queer and the majority women. It was not 'hard' to find such amazing and varied people once the company and the work processes were set in the right way."
Work on Twin Drums' debut game has also enabled Cudicio to get more involved with the African development scene. In fact, the game's mission to bring Black ancestral escapism back into gaming was partly driven by his own quest to reconnect with his Ghanaian heritage.
"As a half-Italian I know well how frequently and accurately a culture can be represented. That never happens for any African culture, or the continent as a whole -- especially in our industry," says Cudicio. "I believe games are going to play an even bigger role in our media landscape, and we need to make sure all of our cultures are represented. I am making my part."
"We need to acknowledge that the world, and therefore our industry, is broken. Then we can start tackling things"

Allan Cudicio
He isn't alone in his work, and in particular thanks Twin Drums' tech director Martin Raue for being "the definition of an ally" and art director Iga Oliwiak for "bringing a perspective that I, a cisgender male, don't have" -- for example, featuring only women in initial concept art.
As he says, Cudicio believes there is no choice but to fight for diversity and inclusivity, and while there has been some progress, he encourages others to join.
"We need to acknowledge that the world, and therefore our industry, is broken. That the status quo is bad," he says. "Then we can start tackling things.
"This needs to come especially from above -- CEOs, big streamers, they have massive responsibilities towards these topics and unfortunately they don't always seem to be fully aware of this. Luckily, I feel like this is slowly changing. We feel it at Twin Drums as well -- baby steps."
Anne Devouassoux, SNJV
French games trade body SNJV (Syndicat national du jeu vidéo) was created in 2008, and Anne Devouassoux was there from day one. By 2014, she had joined its board of administrators, focusing on financial areas, and since then has been reelected twice in her role as first VP in charge of social affairs, diversity and inclusion.
"As an executive producer [at racing games studio Kylotonn], my main concern is that creators are the most comfortable in their work to produce the best ideas and the best games," Devouassoux says. "With more than 25 years of experience now, I see the youngest generation entering our video games industry -- they are the same age as my older daughter. Their way of thinking, work, social relationships, life, career are different than my generation. I spent time understanding their motivations.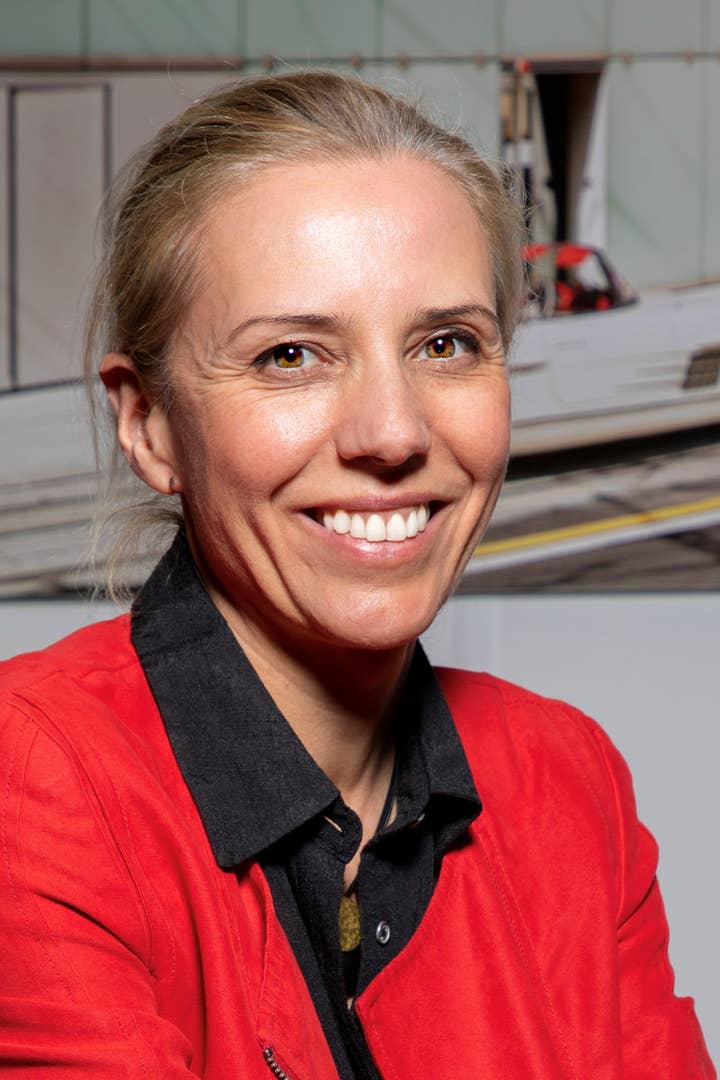 "Not only do they truly inspire me, but I'm convinced they will be the ones who write an even better future for video games. It's important that senior talent shares their experience and knowledge so these young, new, talented people create new games. Together we can help the industry mature and evolve into something unique."
Devouassoux was also among the founding team of Women in Games France, co-created by GI 100 alumni Julie Chalmette and Audrey Leprince. She also recently contributed to a huge step forward for the French games industry: a diversity charter for all development studios, announced on December 9. This project was a collaboration between developers, publishers, associations, related industries such as cinema and animation, as well as the Ministry of Culture and Ministry of the Economy.
"[The diversity charter commits] developers to promote all kinds of diversity [measures] in their company and in their network," Devouassoux says. "The best way for the industry to evolve is to [encourage] studios to take action for more diversity and respect each other, as these are the core values we need to keep to have this industry reflect all humans.
"Promote the talent and stories behind [your] creations, as this is the way to inspire young people, boys and girls, to join the industry in the future... Carry even more positive values and diversity through [your] creations so that all players from all backgrounds can find meaning. This is a really great and exciting moment for our industry. I'm happy to contribute at my level."
Gwendelyn Foster, Robot Teddy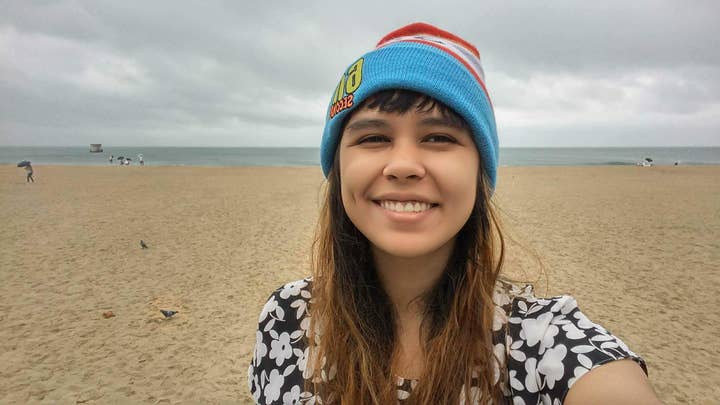 Video games is a global business with a global marketplace, and yet opportunity is not equally shared across the many countries where games are made. The regions that receive less support and attention from international publishers and media generally have to work harder to achieve their goals -- and there are often specific people who make huge personal effort to benefit the whole.
In the Philippines, few people fit that description better than Gwendelyn Foster. She has worked at the consultancy firm Robot Teddy since the start of the year, but her importance to the country's development scene -- and that of Southeast Asia in general -- has been invaluable for years: a board member of IGDA Philippines and regional coordinator for Asia-Pacific, a founding member of the Rising SEA experimental game showcase, curator of the Indie Fiesta showcase, a long-serving part of the Global Game Jam until this year, and much more besides.
"Someone with three years [experience] from Europe would be treated as a senior versus someone with 15 years of experience from Southeast Asia"

Gwen Foster
"The local scene is adaptable and ever changing, always adjusting to the times," Foster says. "A lot of commercially successful games have found a niche global audience, which means studios can keep making games. We do our best to support and recognize these talents and skills, through a massive network of recommendations [and] hiring, while at the same time ensuring the community has access to resources."
This speaks to an aspect of community leadership that is harder to quantify with a list of roles and responsibilities. Foster emphasises the importance of simply making introductions at the right moment, and sharing knowledge on a one-to-one basis whenever required.
"Whenever there's a job opening at one of the studios we work with, I repost those job descriptions and talk to a bunch of folks who I'd know would fit the role very well," she says. "At the same time, I stay clear of the job listings and process of hiring as much as possible to ensure they are recognized for the talent and skills they already have."
Foster is also a developer, and part of the recently established Chikon Club, a collective working on a game that will showcase Philippine culture and talent, and do so while retaining global appeal. These two ideas don't appear to be incompatible, but Foster has encountered that basic attitude within the traditional industry strongholds in Europe and North America many times, in many ways.
"As an example, someone with three years [experience] from Europe would be treated as a senior versus someone with 15 years of experience from Southeast Asia, who would be considered a junior -- which isn't right," she says.
"Hire the immense talent in SE Asia, fund their games with the right deals, write about our games, follow the incredible developers"

Gwen Foster
"There is a lot of unpaid overtime work, people sacrifice their time to be considered 'passable'. Studios who work with AAA titles aren't offered co-development status, when every AAA title is built upon a network of studios and people from around the world. They're in the credits, sure, but mainstream media frames it in a way that it's the main studio, but it's really a lot of people who've made it possible."
Helping Foster means the industry and the media making a greater commitment to challenging these insidious forms of inequality, recognising that glass ceilings and gate keeping don't just exist within national industries, but across global borders.
"Making games and shipping games in itself is already hard, but it's so much harder for someone if you weren't born in the 'right' country," she says. "You have to deal with government restrictions, inaccessibility to funding, lack of access to studios which have made a lot of people leave their countries for opportunities overseas even if they never wanted to leave in the first place.
"Hire the immense talent in Southeast Asia, fund their games with the right deals, write about our games, follow the incredible developers. This shouldn't just be my work -- it should be a conscious decision for all of us to support and widen our knowledge of the global games industry."
Raquel Motta, Sue the Real
When Raquel Motta, Marcos Silva and José Wilson started the independent studio Sue the Real in 2018, they had a very specific goal in mind: the creation of "Afro-diasporic games," which would speak directly to the culture of the overlooked majority in Brazil.
According to Motta, who is both creative director and writer, Sue the Real's founders wanted to understand their African ancestry, but struggled to find any games that addressed that part of Brazil's history. In part, she says, this is due to the popularity of imported culture of all kinds in the country, but the real problem is both deeper and more troubling.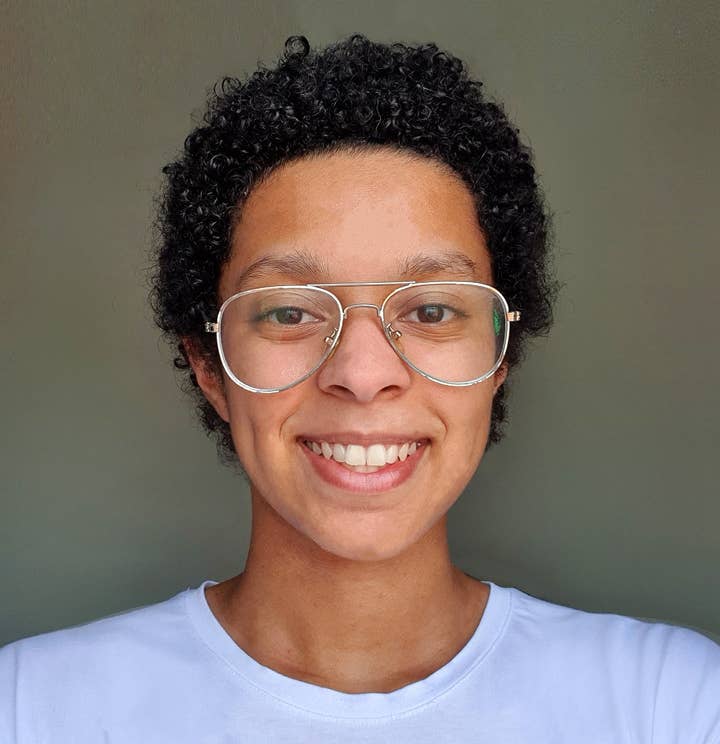 "As a colonized country we learn to hate what we create and love what other countries do, and in games it wouldn't be different," she says. "Brazil is the largest country in the world with Africans outside the African continent -- we are 56% of the population according to IBGE, PNAD 2019, out of a total of 209 million people.
"Even though we are the majority, we realize that we are not present in films, books, comics, and games. This happens because of the structural racism that we have in Brazil, the last country to end slavery and undoubtedly the most racist in the world.
"The importance of having Afrogames is to enable the entire Black population of Brazil and the world to be able to tell their own stories, with the same equivalence as other stories already told. We are experiencing a cultural erasure that has begun in history books, and ends each time a Black person is brutally murdered."
Sue the Real's games encompass both the contemporary, such as One Beat Min, and the historical, such as Angola Janga: Picada dos Sonhos, which is based on Marcelo D'Salete's account of a kingdom of runaway slaves in the late 16th century.
"With ancestral and current references, we are inspired to tell stories, whether being ancient times, contemporary or futuristic," Motta continues. "Identity is built at all times, and understanding the history of our people helps us to have goals in the creation of games.
"We are experiencing a cultural erasure that has begun in history books, and ends each time a Black person is brutally murdered"

Raquel Motta
"Now I would like to ask a question: why do we have collective imagery established about the philosopher's stone, and we don't know anything about òkútas stones in Yoruba sacred rites? This probably happened because we didn't have the opportunity to tell our stories, but little by little we are changing that."
Sue the Real is not alone. Motta names Game e Arte, Aoca Game Lab and Mangrove Game Studio as other developers exploring this territory, and she hopes to see that number grow in the years to come.
"Games are challenging to develop, and when we do not have the structures to do so it becomes even more difficult," she says. "If you really want to see a positive change in the world, buy, help, share, and demonstrate how important these devs are.
"With Afrogames, it's not an accomplishment only when we are able to create. Our dream is directly linked to seeing other Black producers creating. Ubuntu."
Diana Rodríguez Aparicio, Women in Gamex
Diana Rodríguez Aparicio's journey in games began eight years ago when, with her partner Luis Castrejón, she co-founded Big Monster Games.
In the course of her work with Big Monster, she began to notice in the international events circuit that many game developers and potential future business partners were surprised to see her -- a woman -- in B2B meetings. As this happened again and again, she began to question the circumstances that led to this reaction -- the lack of representation of women in games.
So in 2019, she had the opportunity to make a change after helping organize Women Game Jam's Mexico event. While there, she noticed a need for something more, and shortly after founded Women in Gamex, an initiative that actively advocates for the representation of women in game development across Mexico and LATAM.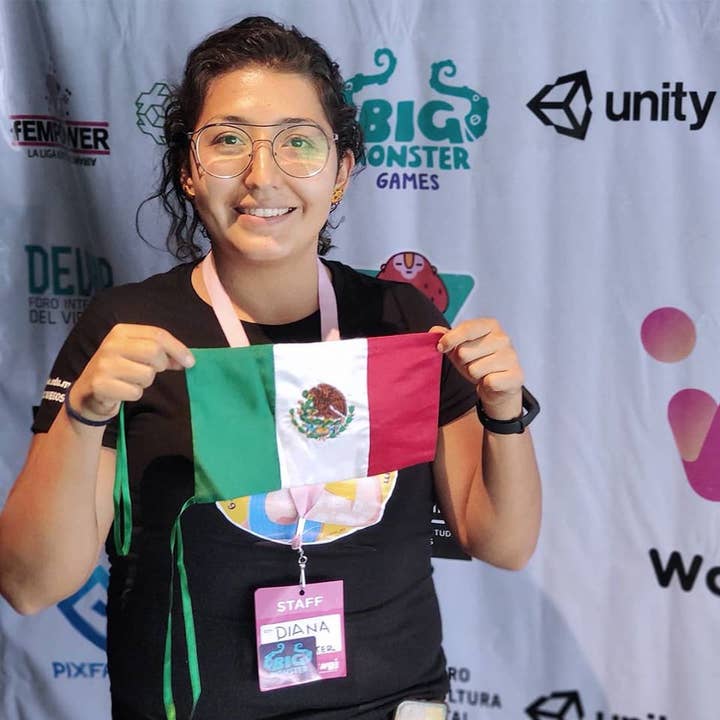 "I realized how many women I knew that were in the industry, but very few were leaders or as CEOs," Rodríguez Aparicio says. "That's when I knew that I had to make something, so we started making content, stimulating women to participate in the community, and that way inspired many more to be part of it."
Now, in addition to her work with Women in Gamex, Rodríguez Aparicio is also a Mexican ambassador for Women in Games, and continues to be an organizer for the Women Game Jam Mexico location. Though the event was digital this year, Rodríguez Aparicio says it saw 100 participants from Mexico alone in 2020, and a total of 800 participants from 13 different countries.
Rodríguez Aparicio is supported by her partner, Castrejón, as well as her friend Sandra Castro Pinzón, who has her own entrepreneurship called Tan Grande y Jugando, which advocates for the development of the industry in LATAM. Pinzón is the one who first introduced Rodríguez Aparicio to Women Game Jam, and together the two have continued to encourage women to get involved in games.
"As a result of our efforts, Luis, Sandra, and myself had the support of our new community," she says. "All of our work culminated in Women in Gamex, which presented professional and enthusiastic women of the video game developing industry and actively advocates for the inclusion of women in it."
She encourages those who want to support her work to volunteer, mentor, or directly offer monetary support to any of the events she's involved in -- she says they have plenty of space for partners and sponsors.
"But the best way to advocate it is to share our content and promote actively that women are included in the video game industry," Rodríguez Aparicio says.
Eyram Tawia, Leti Arts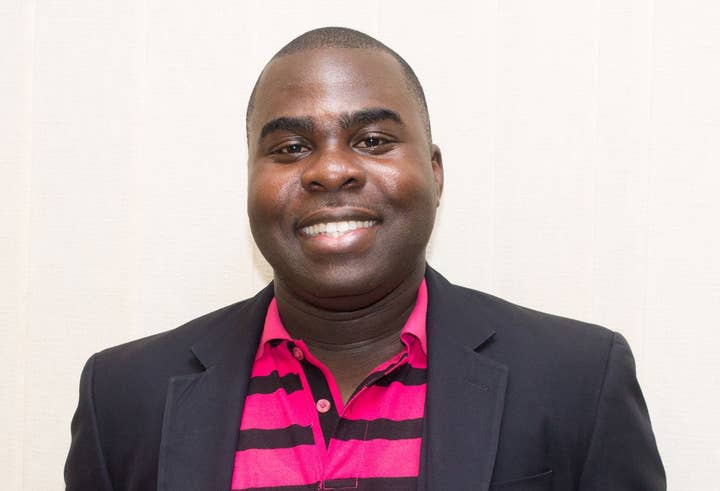 Starting a business from scratch is difficult. Laying the groundwork for an entire industry is the kind of challenge only a handful have ever attempted. Yet when Leti Arts started in Ghana in 2009, it was the first full-time game developer in Sub-Saharan Africa, and one of only a handful across the entire continent.
"It was quite interesting starting a whole new industry instead of just a company," says Eyram Tawia, co-founder and CEO of Leti Arts. "We had to fight the challenges of human resources, the cultural mindset about games, and infrastructure -- slow and expensive internet, non-existent payment systems, non-existent distribution outlets and portals, lack of development tools, building up the game development community, etc."
"The industry in the West is bigger than the movie and music industry combined, and a continent of more than one billion people doesn't contribute"

Eyram Tawia
The goal of Leti Arts was not only to help seed the African games industry, but to do so with content -- not just games, but digital comics, too -- based on "authentic and meaningful African stories." The continent's history, culture and mythology is diverse, Tawia says, and yet younger generations do not often see it in the pop culture they consume.
"This is largely because of the attractive digitized, electronic formats in which the Western content is delivered," he says. "We see our initiative redefining entertainment in Africa and uniting Africa as well. With this, Kweku Ananse could help Shaka Zulu solve issues in South Africa, and Pharaoh help the Massai Warrior fight crime in Nairobi during elections. These collaborations will promote strong ties amongst African countries, especially among the youth."
The African industry has grown since 2009, with more than 40 different companies addressing different markets, supporting conferences, and publishing more and more games. Tawia is one of the leading figures in the newly formed African Game Developers Association, which can bring unity at a crucial time in the evolution of the regional industry.
"We need to formalize the industry and bring everyone together as one community to have a bigger voice," Tawia says. "The gaming industry in the West is bigger than the movie and music industry combined, and a continent of more than one billion people doesn't contribute to this industry, and as such are not regarded.
"We want to prove that Africa is capable of creating cool tech through games using local expertise which rival global standards."
Alexey and Afanasey Ushnisky, Mytona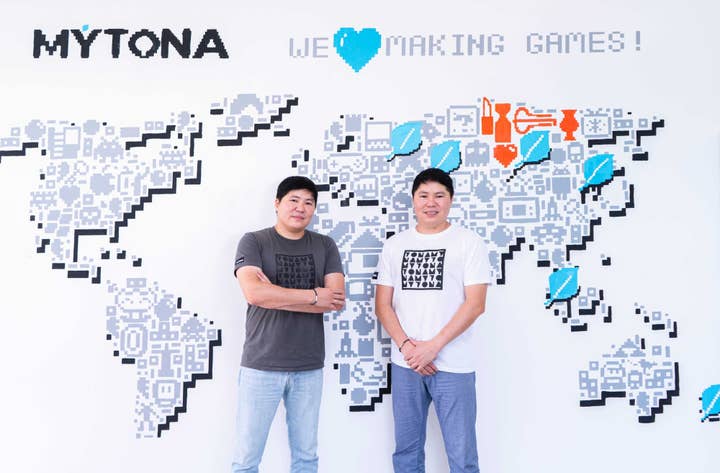 When Alexey and Afanasey Ushnisky started developing casual PC games in 2004, few could have predicted what was to follow. They lived in Yakutsk, a port city in the far east of Russia, almost 5,000km from the national capital of Moscow. It is also reputed to be the coldest city on Earth, with temperatures plummeting to -50C in the winter.
"No one taught us what we know now; we mastered 3D, learned how to draw on a tablet, how to code ourselves from scratch," they say. "It was fun -- one should always learn new things. By 2012, we had a strong self-made team. We decided to switch to the mobile market, and named the company Mytona.
"There was no fiber-optic internet in Yakutsk... We had to pay [up to] three rubles per megabyte of external internet (non-Yakutsk domains). Internet traffic was very limited, so we had to divide the available traffic among the team members to download files. Our artists would share available megabytes with each other to look for references for their drawings."
"In crisis situations like this, people should support each other"

Alexey and Afanasey Ushnisky
While there were a handful of other game startups in Yakutsk in 2012, none has grown as quickly as Mytona. It now has 1,000 employees spread across offices in St. Petersburg, Singapore, and Auckland. But the majority of its staff are still in the company's home city, where it has become an important part of the local industry.
"We help to organize math contests, sponsor hackathons, and do mentoring and support students and teachers with special scholarships. We equipped IT schools where children learn programming, 3D modeling, and design with computers. Our [employees] often give talks at local schools and universities."
The Ushnisky brothers are also supporters of local charities and causes. As COVID-19 spread, it teamed up with another local company, InDriver, to buy ventilators worth 45 million rubles (around $617,000) for hospitals in the Yakutia region.
"In crisis situations like this, people should support each other," the brothers say. "After us, other companies and entrepreneurs began to provide support in the fight against COVID-19.
"A person usually develops an environment around them or the place where they were born, and strives to make it better. We want Yakutia -- Yakutsk is the capital of the Sakha Yakutia Republic -- to become one of the most developed IT regions in Russia."
Justin Woodward, Media Indie Exchange (MIX)
Justin Woodward has been obsessed with games since he was five years old, beginning with a love for character art and design, which he later translated into a degree in game art and design, a brief stint at THQ, and eventually founding Interabang Entertainment in 2009.
Soon after starting Interabang, Woodward helped organize the IGN Indie Open House, which led to further advocacy for independent developers, organizing the Double Fine Indie Space, all eventually evolving into Woodward co-founding The Media Indie Exchange (MIX). The MIX is a regular showcase that has appeared alongside various major gaming events over the years, such as PAX and E3, that helps showcase independent developers' game demos to the press.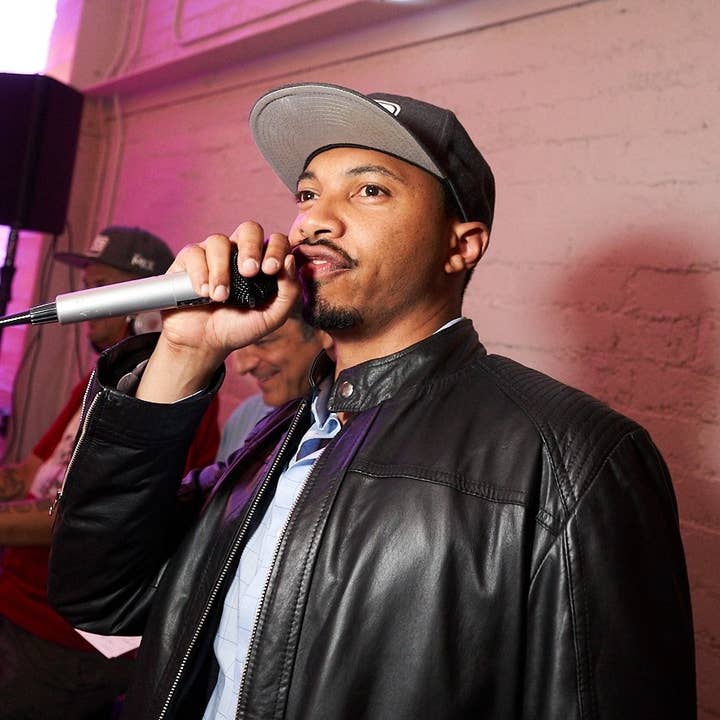 "For The MIX, I wear many hats with my team including creative direction and brand management, business development, event coordination, and live show production," Woodward says. "Also communicating with indie teams and publishers to get access and exposure to press and media outlets to showcase their games, and working with first-party to help developers network deals and new business.
"We do this through our event coordination and production for online events such as The Guerrilla Collective, or our live events that we put together at shows or conventions such as GDC, PAX, BitSummit, Gamescom, EVO, Unite, and more. My team and I partner with Twitch, PlayStation, Xbox, Nintendo and others in order to help to provide developers the best opportunities to be successful in their craft and sell their games."
More recently, Woodward started working with Humble as an advisor for the Black Game Developer Fund, a role which has Woodward helping shape the program, and selecting and scouting Black game developers looking for opportunities to fund their projects.
Woodward is grateful to the teams that assist with the production efforts on The MIX as well as at Interabang Entertainment, and adds that his work is supported by the various independent game developers, publishers, press, and others who help increase and bring value to the game development culture and community. And he wants to see more support from the games community in lifting up underrepresented voices.
"Amplify the voices of developers in general, including BIPOC developers, support indie game developers' work, and check out the events that my team and I at The MIX put together," he says.
Simon Zhu, China Indie Game Alliance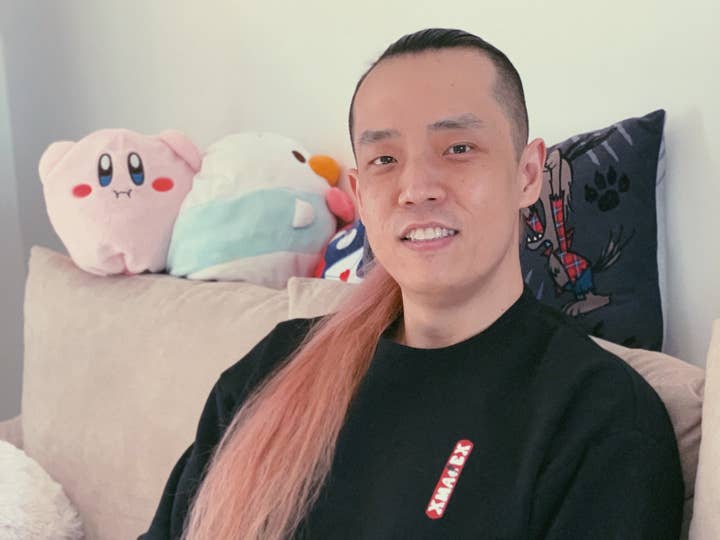 China is becoming increasingly important as both a market and a development scene in the games industry, but some aspects of the industry have been more visible internationally than others. Tencent and NetEase get headlines, but there's less awareness around the independent studios.
As the founder of the China Indie Game Alliance, Simon Zhu has been working to change that. In just five years, CiGA has provided multiple parts of the scaffolding that can help produce a thriving indie community.
Each year, CiGA organizes indiePlay, the largest awards for independently developed games in China, with between 200 and 300 games submitted a year. There's the CiGA Game Jam, which runs in eight to ten cities with more than 2,500 developers each time. It runs the CiGA Developers Conference, which not only lets Chinese indies share best practices and insight, but also invites big names from outside China to speak so that both the guests and attendees can learn more about each others' experiences.
"I always believe in the future, that games from China will be recognized and respected worldwide"

Simon Zhu
CiGA also handles the WePlay Expo consumer event, which started in 2017 and has already grown to more than 200 exhibitors showing their work to 17,000 attendees. Zhu sees WePlay as a particularly effective bridge between China and the rest of the gaming world, with numerous overseas companies taking part and forging connections with local media, developers, players, and influencers.
On top of all that, CiGA runs various workshop events in different cities, bringing indies together for networking and learning while encouraging more students to get involved in game development. Zhu also helps Chinese developers coordinate trips outside of China to events like PAX, BitSummit, and so on, arranging for booths or transportation, and sometimes even setting up meetings for them in advance.
"It is also a very good opportunity for the industry abroad [to] get to know better about indie games from China, while letting the teams from China [understand] the local market, audience, other developers of overseas markets, and of course also do some biz meeting and matchings to [form partnerships]," Zhu says.
The next area Zhu will focus on is game development education. This year he convinced six Chinese universities to officially get involved with WePlay to showcase the work of their students, and has watched happily as game development majors become increasingly common in the country.
"If we are looking for a better future or at least some changes in next five to ten years, we'd better plant something in [an] earlier stage," Zhu says.
He's grateful to the sponsors, guest speakers, developers, and media who participate in CiGA's various events, as well as to the friends who make key introductions or help out as temporary workers come WePlay time each year. Beyond that, he'd like to see a little more support from the largest players in the Chinese game scene who reap the benefits of his and CiGA's efforts.
Zhu didn't do all this for fame and fortune -- he's had to juggle three other jobs at times in order to keep everything going -- but because of what he knows the Chinese indie dev scene can become.
"I know it is not something that can be changed fast or it may take many, many years," Zhu says. "But you have to do something or nothing will change. When I look back from the end of 2020, there were already many good things happened to this group and industry and public. I always believe in the future, that games from China will be recognized and respected worldwide, and furthermore, the culture from China would be recognized and respected worldwide."