Ghost Recon pushes Ubisoft up 27 percent in Q1
Ubisoft's sales numbers come in ahead of previous estimates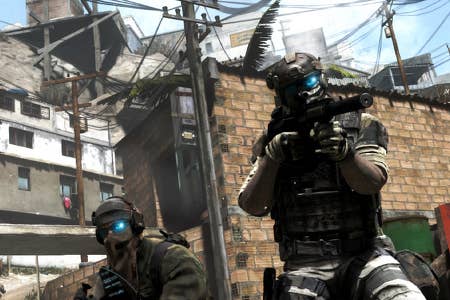 Ubisoft has released its earnings report for the first fiscal quarter ended on June 30, 2012. The company reported a revenue total of €131 million ($160.8 million/£102.3 million) for the quarter, up 27 percent from the €103 million ($126.5 million/£80.4 million) recorded during the same period last year. North America was the publisher's strongest region, comprising 52 percent of total sales. Europe followed with 49 percent, followed by the rest of the world with 9 percent.
In the win column, Ghost Recon: Future Soldier saw "higher-than-expected" sales for Ubisoft and Trials Evolution released to record sales on Xbox Live Arcade. Online sales were up 112 percent year-over-year, totaling €27 million ($33.2 million/£21 million). Xbox 360 was Ubisoft's lead platform with 42 percent of total sales for the quarter, followed by PlayStation 3 with 26 percent, PC with 12 percent, and other platforms pulling single digits.
Ubisoft expects to see €110 million ($135 milllion/£85.9 million) in sales for the second quarter, down from last year when Driver: San Francisco was released. The publisher is sticking with previous guidance for the full year, with a forecast of total sales topping €1.2 billion ($1.47 billion/£937 million) and an operating income between €70 million ($85.9 million/£54.7 million) and €90 million ($110.5 million/£70.3 million).
"Our medium-term goal is to capitalize on both the arrival of the new generation of consoles and the ramp-up of the Free-to-Play segment, which represent two major opportunities for us to step up growth and enhance our profitability," said Ubisoft chief executive officer Yves Guillemot.