Genvid targets "a huge opportunity for game developers" with Rival Peak
Jacob Navok on seeding a new form of interactive entertainment with a singular combination of live-streamed gameplay and reality tv show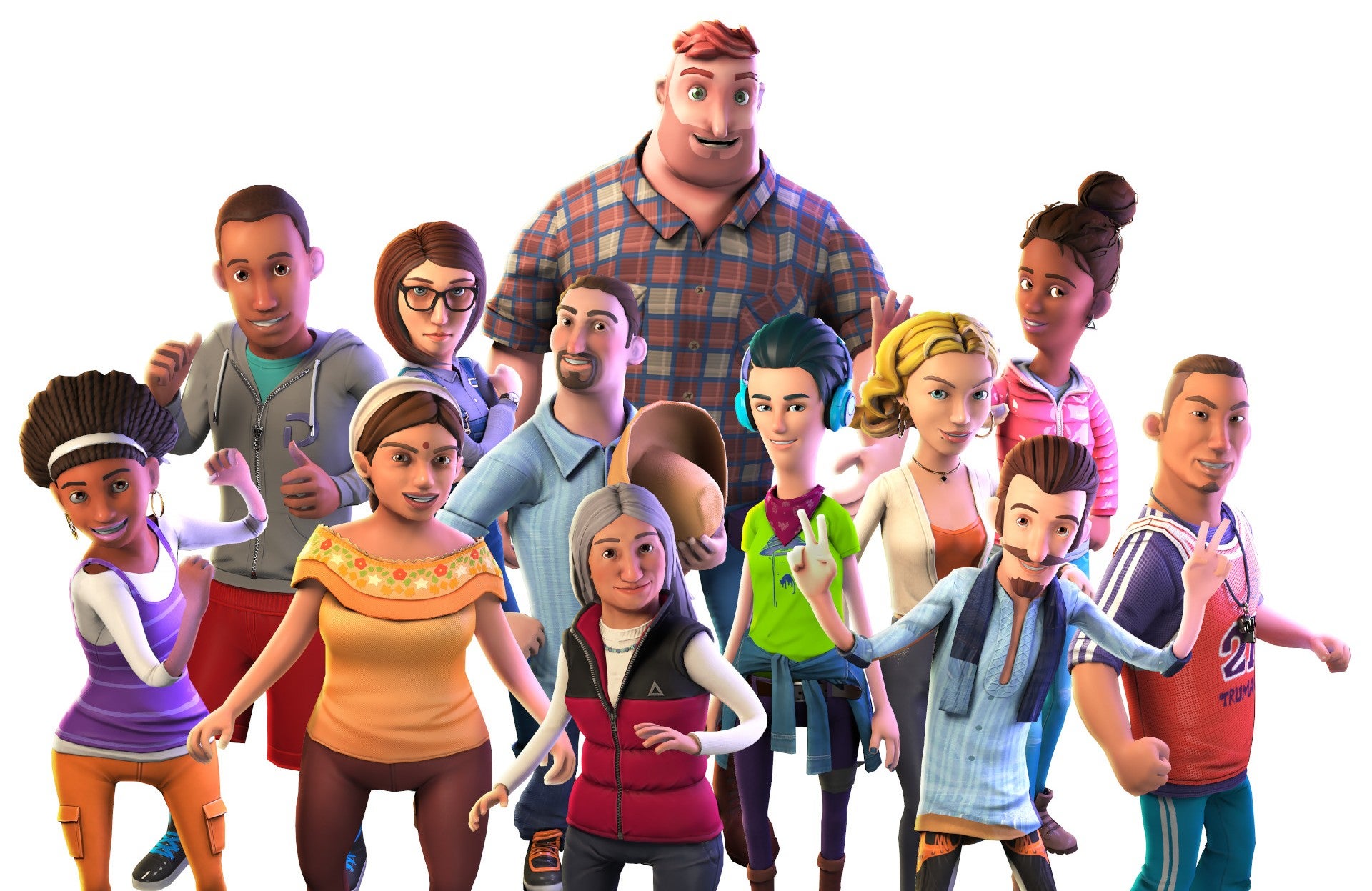 Games industry marketers toss around "unique" and "innovative" like so much wedding confetti. Words that should describe an exciting quality are applied even to minor tweaks on established formulas, at once losing their impact and distracting from just how rare genuine innovation can be.
If you're looking for unique, however, Rival Peak is the real deal; a sui generis fusion of video game, livestream and reality tv show, supported by cutting-edge technology and hosted on the world's biggest social platform. While multiple companies are involved in its creation, Rival Peak's origins can be traced back to Genvid Technologies -- a streaming startup founded by CEO Jacob Navok, who spent years at Square Enix and Shinra Technologies working in cloud gaming.
"The team cut its teeth doing what Stadia and xCloud are doing," he says, adding that a significant part of Genvid's early team worked with him at Square Enix and Shinra. "But we realised that direction -- of playing games via cloud -- was probably the wrong one for anybody that isn't a large tech platform that can afford to lose lots of money, like they do in hardware."
"It's not like you start a company and two years later you have a full-on product... Rival Peak is what the company was built for"
If Genvid can be traced back to one event, it's Twitch Plays Pokémon in 2014 -- a fascinating experiment in social collaboration, during which more than one million people completed the classic game by collectively interacting with a livestream. It was a quietly revolutionary moment, which suggested an answer to a question that Navok had been asking in his work for Square Enix: "What can you do with cloud back-end and streaming that is new and unique?"
The company was founded to build tools that would allow developers to create sophisticated experiences that explored similar ideas. As Navok describes it, Genvid's ambition was to become "the Unity of interactive streaming -- a completely neutral back-end that enables a game developer to stream to Twitch, to YouTube, to Facebook, to Huya in China, to their own platform, and have very rich interactivity that can scale into the millions directly back into the game engine."
To date, Genvid's technology has mostly been visible through its esports partnerships. Navok shows a demo of a Counter-Strike:GO stream that allows the viewer to interact with and adjust the game's environment and interface; from changing the size and shape of the target reticule, to pulling up real-time stats on individual players, to triggering in-game effects that are visible to everyone watching around the world.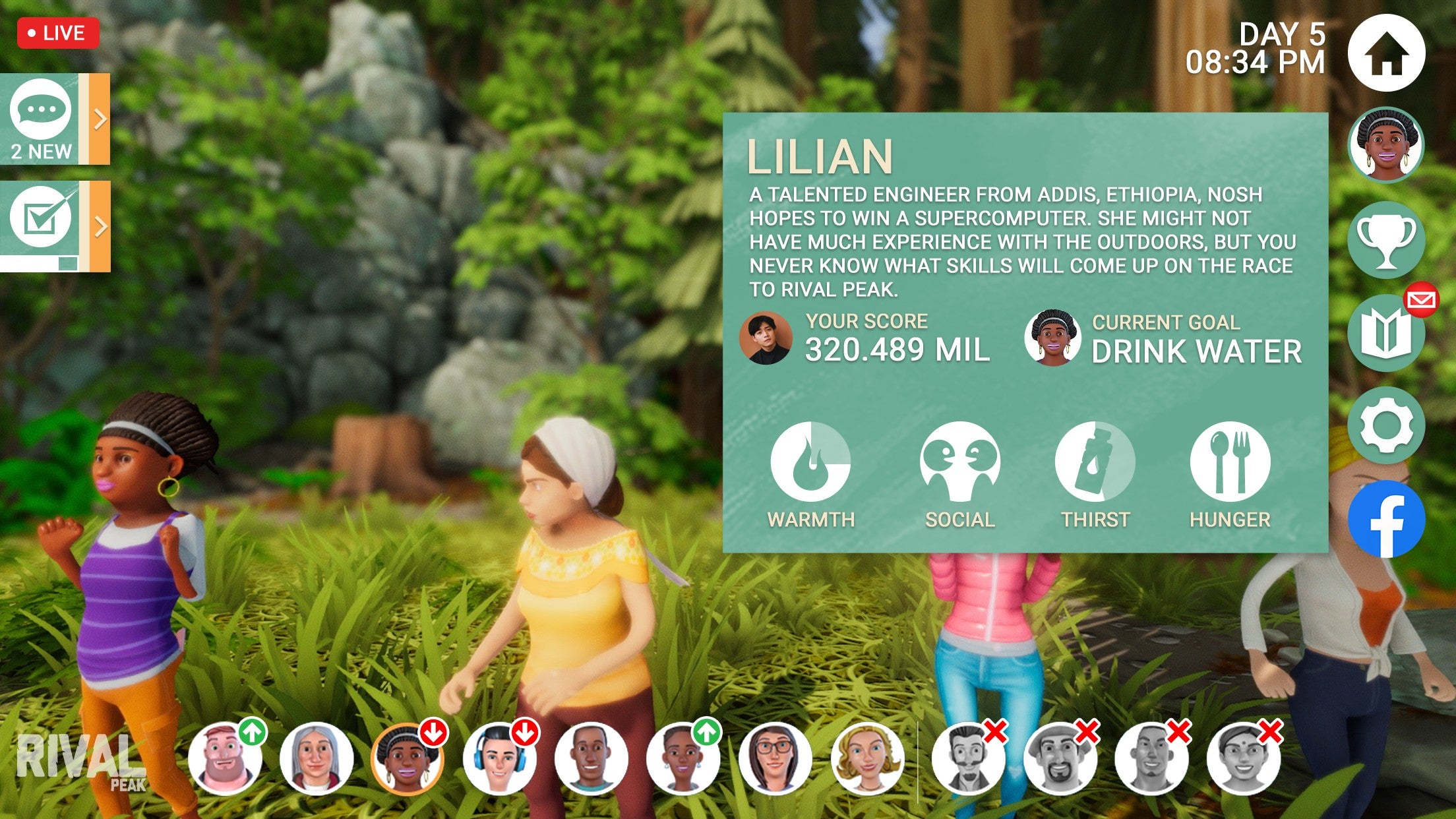 It is an effective evolution of the traditional viewing experience, but it is augmentation rather than innovation. Rival Peak, however, is something else entirely.
"It's not like you start a company and two years later you have a full-on product, so the first integrations we did were with known esports -- they're already out there and already developed," Navok says. "Rival Peak is what the company was built for."
"If you treat it like a video game, where you intend to sit down and 'play' two hours of Rival Peak, you will be bored"
At this point, some deeper explanation may be required, as Rival Peak is novel enough that it can be difficult to grasp, even when you're staring directly at it. There is a 'game' component, which features twelve defined characters who have been dropped into a forest in America's Pacific Northwest and left to fend for themselves. These characters are mostly controlled by AI, but the 'game' is streamed to a live audience 24 hours a day, which can influence the characters' decisions and interfere with the world using simple taps and clicks.
The game is created and operated by Pipeworks Studio, while the characters, dialogue and deeper story is provided by DJ2 Entertainment, a team formed by Telltale Games veterans that worked on last year's Sonic the Hedgehog movie. Both Pipeworks and DJ2 laid out a framework for the experience ahead of it going live on December 2, 2020, but they will respond to viewer interactions across its entire 12-week "first season."
"Engage when you want, and lean back when you don't," Navok says. "If you treat it like a video game, where you intend to sit down and 'play' two hours of Rival Peak, you will be bored. That's the truth, because it's not a video game in the traditional sense. It unfolds in real time. When you log in at this time tomorrow, it's going to look different, and every time you come back it will have changed."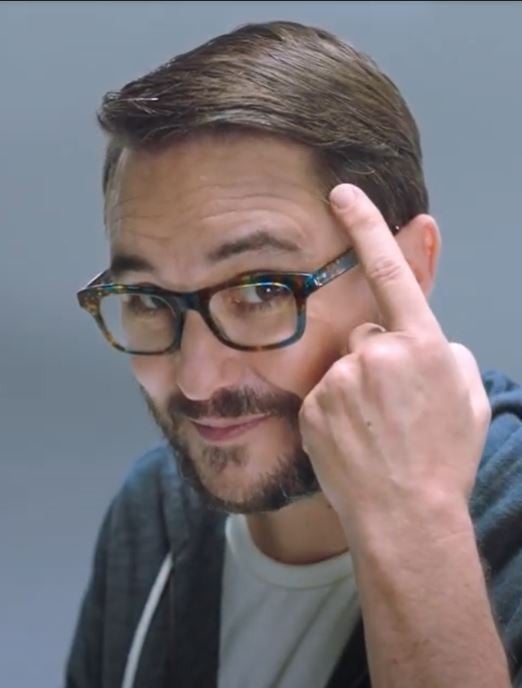 At the heart of it all is a weekly television show, Rival Speak, which is assembled from the footage amassed through the 13 different livestreams, recapping the most significant events from the previous seven days. The show is hosted by the actor Wil Wheaton, who plays a fictionalised, morally ambiguous version of himself that ties directly to the mystery being slowly unveiled in the game.
Each week, Wheaton has conversations with the characters, all written and voiced and animated by D2E and Pipeworks on the fly, "literally until hours before we air." And each week, one of the characters will be eliminated based on the decisions and engagement of people watching the streams.
"I don't think this project will click for people until one or two episodes of Will's show have aired," Navok says. "It would be a misjudgement to think you know what Rival Peak is until the end of December -- because I don't think anybody does know.
"If you look back to Big Brother, it had 24/7 streams and it had its main show. Not many people watched the streams; the majority of people watched the show, and it's going to be the same here. The streams are for the core audience that want to affect the narrative, but the big thing is going to be Wil's show... [the streams] are just the way Wil's show gets created, and that won't click with people for a while.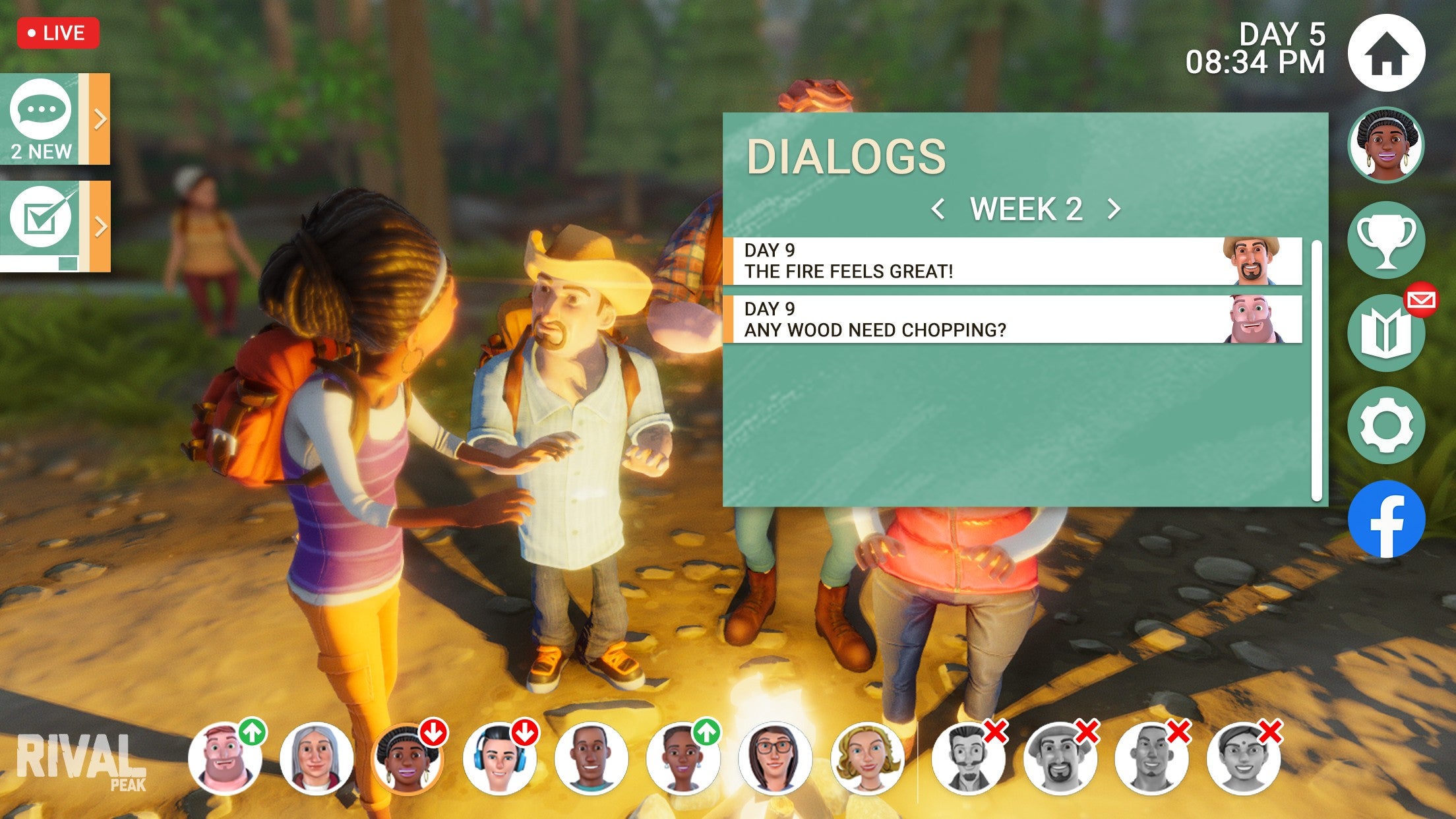 "There is a very deep storyline here. Each of the characters have motivations... Week one is very intentional: it looks like a reality show, with 12 contestants fighting to survive and one will be eliminated. They're eating berries and setting up camp. Week two, there's an earthquake, and things start to change. By the time you hit week four, they've found a hidden bunker. And when week seven rolls around, what everybody thinks Rival Peak is? That's not what Rival Peak is. It's going to change dramatically."
"This is going to be significant. I think you will double the size of the video game industry"
To call Rival Peak ambitious is to put it mildly, but whether it ultimately proves to be successful is another matter. Navok admits that a certain number of viewers are required to fuel the choices that drive and shape the larger narrative, and exactly how compelling that central mystery is will be central to its overall popularity. What is certain, though, is that we'll get to see the full first season of Rival Peak no matter how many people (or how few) tune into Wil Wheaton's show -- it is original programming, commissioned and paid for by Facebook Watch, and as such it can push its experimental side as far as it needs to.
"We've been very careful not to call this a game, but an interactive reality show," Navok says. "That messaging and positioning is super, super important. It relates to what I believe is a huge opportunity for game developers."
Rival Peak is the first project that demonstrates the extent of what's possible with Genvid's interactive streaming tools, and there are several more in development. As time passes, Navok says, the number of people who have grown up with interactive entertainment will only increase; eventually, the ideas that Rival Peak is exploring will not just be normalised, but a fundamental requirement of the mass audience, and the games industry is well placed to be the main beneficiary.
"What I think game developers will find is there is an entire audience that wants to have game-like interactions, but either don't have the time or the skill to understand what is going on," he says. "The opportunity to create entertainment that is not quite a video game but not quite television is going to be a massive new entertainment field. This is going to be significant. I think you will double the size of the video game industry.
"As game creators -- as developers, as artists, as programmers -- we know how to build interactive content. You can't just take television and film and apply those principles to this. You must have this game expertise... and that's going to be huge for the industry.
"I believe that, ten years from now, there will still be video games and there will still be television and movies. But there will also be more content that is built as interactive, that isn't simply one or the other."