Gears designer says Kinect potential "not fully realized"
Gears of War: Judgment won't support Kinect, says Bleszinski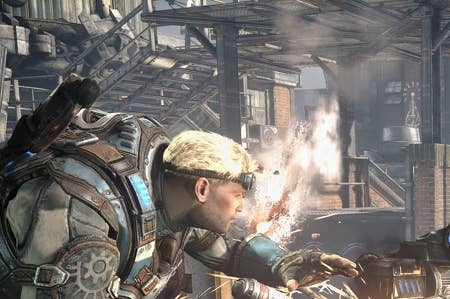 Epic and People Can Fly has made it clear that the novelty of the Kinect has not swayed them to include support for the device in their latest project, Gears of War: Judgment. The decision seems to stem from earlier discussion on the now cancelled Exile project, a game that was meant to fully utilize the Kinect for a Gears of War title.
"There are not a lot of things that wound up in there. There's one thing actually that you just reminded me of though, is that we are not supporting Kinect in Gears Judgment," said Epic designer Cliff Bleszinski when prompted about Gears of War: Exile. "I like Kinect, I've been a fan of it, but I don't think it has been fully realized as far as the potential of the device. Dance Central 3 looks great and all, but I'm curious how the 'core' games will work out."
The new Gears title, set in the leading moments up to 'Emergence Day,' will tell the tale of several characters from the original trilogy. The cancelled Exile game has not had any details released as to what it was or what it was attempting to do with Kinect, but the project seems to have left a bad taste in Epic's mouth over the Kinect for development purposes.
[via GamesTM]