Gears 5 "ahead of the industry" on monetising without loot boxes
Multiplayer design director Ryan Cleven says The Coalition has been working on "player-friendly" purchase systems since Gears of War 4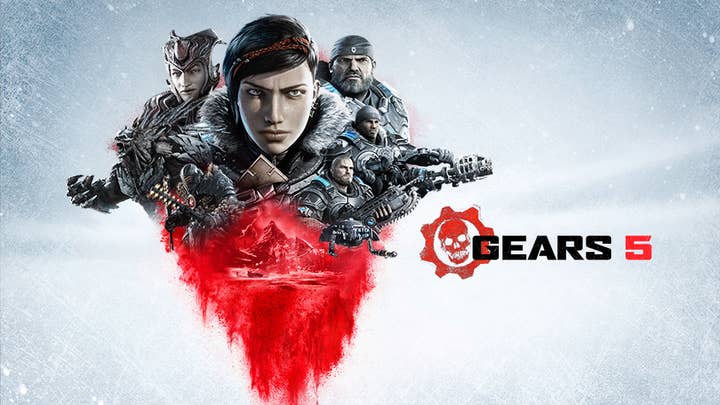 The developer behind Gears 5 believes the game will set a trend in how AAA games monetise players after launch.
Following a demonstration of the expanded Horde mode at Gamescom today, The Coalition's Ryan Cleven was asked whether the game would include microtransactions.
The multiplayer design director reiterated that Gears 5 will have no loot boxes, but does have a store in which players can spend real money on in-game currency Iron, which can be used to purchase cosmetics.
There are also two separate systems for gaining content: an unlockable customisation system called Tour of Duty, and then Supply where players get free content just for playing the game. The two content pools are separate.
Meanwhile, heroes will be both earnable and purchasable. There will be no season pass.
Cleven feels that the system is "a very player-centric, player-friendly way of doing customisation and monetisation."
"We really think we're ahead of the industry here in getting rid of loot boxes and making sure that we can both service people that are looking to accelerate their progression or earn cosmetics using money but also keeping the integrity of the game experience," he said.
GamesIndustry.biz asked how much this new monetisation system has been influenced by the ongoing debate surrounding loot boxes and the backlash this mechanic can provoke. But Cleven claims the controversy had no impact on the direction of Gears 5.
Instead, it builds on work begun by Gears of War 4, which introduced similar mechanics where players could both earn and purchase cosmetics. This is something the team has been able to "more fully execute" in Gears 5, since it was a brand new project, but the philosophy was established with the previous title.
"We had made that decision before all that happened," Cleven said. "We were sort of reading the tea leaves, I guess, and we were one of the earliest to adopt card packs inside our game. We thought we'd done it quite elegantly in Gears 4 -- some people liked it, some people didn't. There were other companies and other games that would have done it differently that people were less happy about.
"We put the challenge to ourselves: can we still provide purchasable things to players that want to purchase and still have the rest of the players really enjoy the system? That was a challenge we set right from the beginning of Gears 5."
This approach was validated as governments and politicians looked deeper into the impact of loot boxes, so the Gears 5 team doubled down on the new system.
"We just felt that [loot boxes] weren't a good fit for Gears and we wanted to be ahead of the curve looking for possible solutions, even before all the controversy."