Gearbox Studios pushes Brothers in Arms Furious 4 into 2013
Studio CEO Randy Pitchford says new game has 'evolved'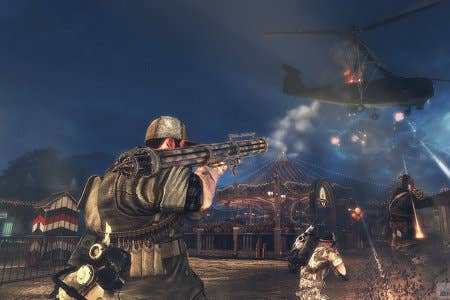 The next iteration of the Brothers in Arms series from Gearbox Software has been further delayed, but the team remains committed to getting the project done, CEO Randy Pitchford said today.
"I'm looking forward to being able to talk about Brothers in Arms: Furious 4 soon," said Pitchford to CVG.
"The game has evolved, I think people are going to be surprised by what they'll see, and it's still evolving. One of the reasons why we're not talking about it now is that it's evolving and we need to make further changes before we can start talking about it."
Pitchford remains quite pleased with how the game is shaping up. He also reiterated that his group is hard at work on the much anticipated Borderlands 2, which ships in September. Also on the plate for Gearbox is Aliens: Colonial Marines, which is aiming for a release in February 2013.
"I might come around to talk about Furious Four between the releases of Borderlands 2 and Aliens: Colonial Marines, but certainly I won't before the release of Borderlands 2," added Pitchford.
The new Brothers in Arms is a major departure away from the rest of the series. Gamers will be taking on the role of a secretive commando unit, one that will be working to take down Hitler himself while facing down an 'experimental' Nazi army.