Samsung unveils smart TV gaming hub
Manufacturer partners with Nvidia, Stadia and Utomik for new streaming platform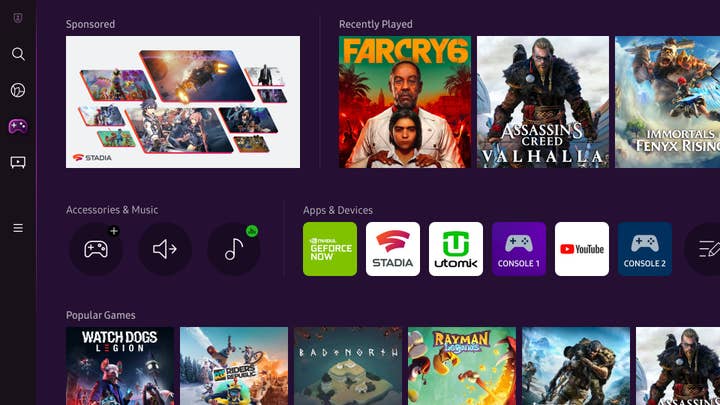 Samsung has announced plans to launch a new gaming platform for smart TVs later this year.
The Samsung Gaming Hub will allow users to discover and stream video games on select 2022 television models without need for a console.
Samsung has teamed up with Nvidia, Google Stadia and PC streaming service Utomik to launch the platform, with more partnerships to come.
"Our Samsung Smart TVs provide the ultimate entertainment destination for everyone across generations, interests, and viewing preferences," said Samsung Electronics corporate president Won-Jin Lee.
"We know that gaming continues to increase in popularity for our customers and we have bridged the gap between our Smart TV leadership and advanced gaming software to create an easier way for people to enjoy the games they love, faster. We developed the Samsung Gaming Hub with our incredible content partners to benefit all gamers, and we plan to continue our collaboration to grow the ecosystem."
Last year, Samsung abandoned plans to launch a games streaming service, PlayGalaxy, following a five-month beta trial.