GDC: Quantic Dream stuns with Kara prototype
Video shows results of developer's move towards full performance capture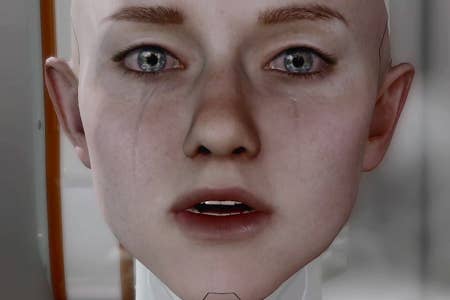 A new prototype from Quantic Dream called Kara is sure to be the talk of GDC, making its debut as David Cage discussed the importance of virtual actors and meaningful content.
Kara is a five minute video (which can be viewed on Eurogamer) featuring Twilight actress Valorie Curry, which shows an android struggling to come to terms with her role in the world. The video was created using Quantic Dream's new engine, running real time on PlayStation 3.
After it was shown Cage explained that the video was actually a year old, and the studio had progressed since its creation.
"Since then the engine is now in version 3, so what you have in Kara is 50 per cent of the features we currently have in our engine running on PlayStation 3."
It builds on the progress the studio made with Heavy Rain, but is a move away from the split performance method which is used by most games, where facial animation and audio are shot separately from body motion capture.
Kara, and Quantic Dream's next project, use full performance capture, essentially cloning the actors. The results are genuinely impressive, and the video was greeted with a round of enthusiastic applause.
GamesIndustry International will feature a full interview with Quantic Dream's David Cage tomorrow.