GDC: PopCap hints at iPad HD reveal
Contestabile says devs will scramble to add high res updates to App Store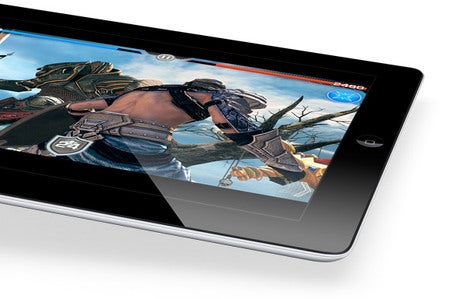 During his GDC talk on Bejeweled Blitz, PopCap's franchise manager Giordano Bruno Contestabile hinted at the Apple news that everyone is expecting, the reveal of the iPad HD.
"I think that tomorrow every game developer will have to scramble to get a new higher res version of their Apple games on the store," he said, while discussing plans for the premium version of Bejeweled.
"It will be very important to do so, and that's something we absolutely want to address."
GDC is currently wild with rumours about the Apple event tomorrow, with the iPad HD at the centre of discussions.
The comments came as Contestabile was talking about the success of Bejeweled Blitz, and the challenges of releasing and managing a premium and a freemium product alongside each other.
He also compared the game's performance on iOS and Facebook, with surprising results.
"Every single important metric on iOS is performing 2X what it does on Facebook," he said.
This is despite the fact that the iOS version (which was launched some time after the Facebook version) has 33 users for every 100 Facebook users.
"People spend on average an hour playing Blitz on iPhone. In retention, percentage of paying users, they're all double."
He said this was partly due to the omnipresent nature of mobile, and gave out a statistic that 20 per cent of mobile gaming happens on the toilet, but also the bite size nature of the game. He also suggested that Apple's billing system was a crucial factor, every player already has a credit card attached to the game, making smaller purchases easier.
Bejeweled Blitz currently has around 10.8 million monthly active users on Facebook and is at number 13 in the chart for top grossing iPhone apps. Contestabile predicted this would rise to top five tomorrow with the release of a new promotion for the game.