GDC on a budget
Will Luton's tips on how to explore San Francisco without breaking the bank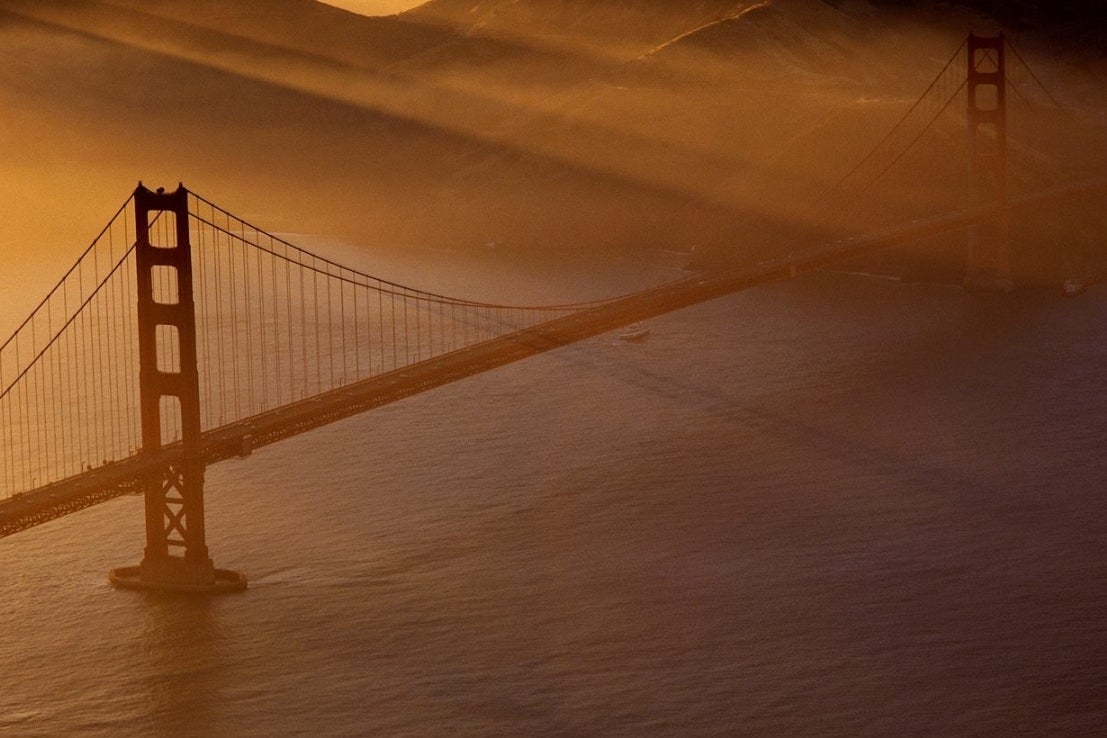 GDC is the biggest event on the games calendar. Being there shows you're serious about the games business and is probably the best networking you will ever do. However, for indies and startups it can be prohibitively expensive. Having done the event on a budget twice already and being a regular traveller to SF, I present some tips on hustling out a cheap GDC.
Avoid Hotels
Hotels around the Union Square area are usually around the $200+ a night mark, which is a big money sink. The super indies like to hit the hostels, but they can be less than desirable. For somewhere comfortable and cheap try less central neighborhoods such as Nob Hill, Lower Haight or Mission Dolores on Airbnb. These areas are hip and you'll get more of a sense of what SF is really like - whilst saving money at the same time.
Eat Well
SF has some of the best cheap food in the world, so you'd be doing yourself a disservice to eat sandwiches from Starbucks. However around the Union Square area you'll find that there's lots of tourist traps. I recommend checking out my favorite place to eat breakfast: Taylor Street Coffee Shop. TSCS do hash browns the size of rugs, plus is well priced compared to hotel breakfasts nearby. Be prepared to wait in a line, albeit a fast moving one, that is often out the door.
Also the salad bar at Whole Foods on 4th and Harrison, just a few blocks from the Moscone Center (where GDC is held), is well priced and offers a good selection of healthy options you'll be glad of after eating nothing but fried food elsewhere.
SF also has a really good food truck scene offering barbeque, Mexican and Asian food. Food trucks used to be a secret of local knowledge, but you can track what will be where on Roaming Hunger.
Skip The Pass
If you run a blog or write about the industry you may be eligible for a press pass. Otherwise one of the biggest expenses of GDC is getting through the Moscone's doors, which can run to over $2,000. If that's a lot of money for you, then skip over it. That might seem like odd advice, but there's nothing you can get from being in a talk that you can't get from reading the write-ups on one of the industry sites that will cover it.
Most of what's good about GDC is the networking, partying and meetings that happen outside of the conference. Many veterans of the event don't bother with a pass and instead spend their days boozing in the W. Others advocate getting the cheaper expo passes so you at least get a taste of the event. My experience of the expo is that even that isn't always worth the money. However, if you're certain you want a pass, then book early for the early bird discount (it's too late for 2014, sorry).
Get Support
Governments love foreign cash, so support businesses going out to get it. In the UK, trade organization UKTI has the Passport to Export scheme that provides finances for businesses looking to increase their foreign trade. They will match funds up to £500 for a visit to a foreign region and GDC is the perfect fit for that. Find out more here.
Don't Get Robbed
San Francisco is known for being edgy as a city. The homelessness and poverty is pretty pronounced and at times it can feel threatening, however it is generally pretty safe and incidents of crime amongst tourists are low. Avoid the Tenderloin as much as possible, although I've walked through there alone late at night...I wouldn't recommend it. Especially if you're carrying a load of currency and flaunting shiny Apple products. If you keep your wits about you and use common sense then you'll be fine.
Go to Parties
Even if you don't have money, the games industry in San Francsisco does. If you're at a party that doesn't have free food and a bar then ditch and go somewhere that does. Be friendly to everyone you meet. This, of course, is good networking, but you don't know whose expense account you might ride the night out on.
Get a Clipper Card
Clipper Cards are like London's Oyster Cards and once loaded with credit can be used on any form of transport, (other than the cable cars) so are well worth picking up when you arrive. San Francisco's transport system is pretty infamous and whilst not the easiest system in the world to navigate it does service the city pretty well. However, navigating it is now made much easier by using Google Maps for smartphones: Inputting your destination, hitting the train icon and search will give you a list of options to get there using trains (MUNI and BART), buses and trams. There's even a BART stop right in SFO airport which, at less than $8 to the Financial District, is much cheaper (and often quicker) than a comparative taxi ride at $40 plus tip.
Get Uber
However, if you really must use a cab then use Uber. The app lets you book drivers to take you where you need to go whilst also being cheaper and easier than calling a cab on the street. If you don't, expect some Valley bore to tell you all about how you should have used Uber.
Turn off Data Roaming
This is seems obvious, but I've know more than one person rack up multiple hundreds of pounds worth of phone bill. So turn it off, find a wifi spot and learn to cache Google Maps.
Go For a Run
Imagine a meeting where you can share an activity and chat whilst both of you are surging with endorphins and experience some great views. All for free. If you're athletic, it's well worth booking a run meeting or getting involved with an industry running group like Games Industry Casual Runners. If you're near Union Square then you can get off a good flat 5k+ by running to and along the Embarcadero or if you're nearer to Haight and more hardcore then running up to and around Golden Gate Park will test your lungs and thighs.
Do Something Fun
If this is your first time in SF, take an extra day to do something enjoyable with some friends to get the most value out of your flight. The Alcatraz walking tour and seeing the SF Giants play are my best SF memories, but they weren't bargains. However there are cheap and free things to do such as visiting Lombard Street, checking out nude hippies in Haight Ashbury and getting lost in Golden Gate Park. However, I would highly recommend dropping some quarters at the Musee Mecanique, a museum of old digital and mechanical arcade games and amusements where I filmed the trailer for my book. On your way there you can check out the rutting sea lions at Pier 39.
Editor's note: Will's opinion is his own and does not reflect the opinions of GamesIndustry International as a whole. Obviously, if everyone skipped buying a GDC pass, the conference wouldn't happen at all.