GDC: Dispelling the success myth
Klei Entertainment and Supergiant Games share the secrets of failure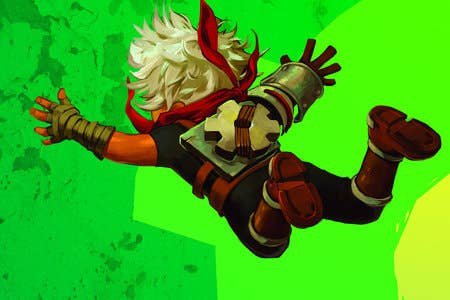 Klei Entertainment's Jamie Cheng, developers Colin Northway and Scott Anderson and Supergiant's Amir Rao have revealed the stories behind their biggest failures at a special GDC presentation.
Shank developer Cheng went through five complete different art styles on Sugar Rush before the project was cancelled entirely, while for a year indie hit Bastion had a rich gardening feature that was cut just before its debut at PAX in 2010.
"Our whole studio culture was born from the failures of planting," said studio director Rao, as he explained Bastion's detailed gardening based upgrade system.
"Players had no idea what was happening," he said. There were issues with communicating the ideas, and connecting that aesthetically to the world. After a full of year of struggling with it, the team settled on menus.
But the experience gave them a framework for future projects, teaching the studio to make sure problems were small enough to solve, to try new things, and to fall back on convention if they needed to.
"We didn't know how to work with publishers as an independent."

Jamie Cheng
Klei's issues were deeper for its project, which started as Eets: Sugar Rush, became Scrappers, and after years of work and spending was finally cancelled.
"We worked on it for three years, we went through five completely different art styles, we had three closed betas, we were literally two weeks away from shipping the game and it never shipped."
They also went through two publishers, including Nexon Vancouver which shut down in 2008 leaving them with no back end, tried to adapt it for console, and spent $1.5 million to $2 million on salaries alone.
"We didn't have a conviction of what we really wanted to do, we were taking that feedback and it was affecting us so much," Cheng said.
"We didn't know how to work with publishers as an independent."
Steve Swink and Scott Anderson faced cancellation too for their project Shadow Physics, but Anderson blamed communication, and what he called the "fatal combination" of Indie Fund and trying to make an XBLA title.
"We had low budget because of the Indie Fund thing," he said, explaining that around that time there were big budget titles like Limbo or Shadow Complex to compete with.
"Our team didn't have the budget or the time of the number of team members with experience. I feel like if had built a simpler game that was targeted at PC we would have been more successful."
This was exacerbated by communication issues both within the team and with Indie Fund, with feedback coming back as vague as confusing. Ultimately, he explained, the game had no champion, lost funding and was cancelled.
Colin Northway, who found success with Fantastic Contraption in 2008, also spoke, and revealed a number of games, including Flocking and Clutter, that had dropped after the ideas didn't prove rich enough to lead to a satisfying game experience.
Asked for advice by an audience on how to fail faster member Rao suggested one thing, love it less and show it sooner. While Anderson suggested, in his case, a focus on design before production began would have been key.