Gardens looking to cultivate healthy spaces for work and play
Journey, Dustforce, and Blaseball developers unveil new studio working on multiplayer game to foster lasting friendships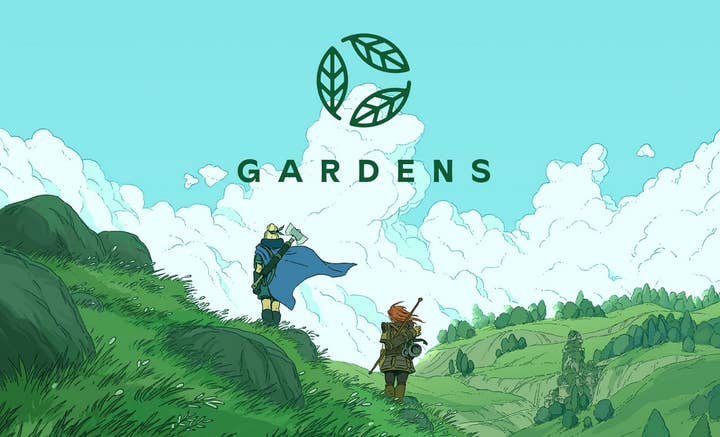 The people behind upstart online multiplayer studio Gardens Interactive are very conscious of the connotations that come with the name.
The studio's three co-founders -- brothers Chris Bell and Stephen Bell, along with Lexie Dostal -- are looking to carefully cultivate both their workplace and their player community to ensure everyone can thrive. They've also found support to bring that vision to life, having raised a $4.5 million seed funding round last year led by Transcend Fund with participation from 1Up Ventures, FunPlus, and David Baron.
"We want to make online worlds that build upon some of the ideas in our past work, be it Journey or Sky: Children of the Light, but in particular these games that foster lasting friendships," Chris tells GamesIndustry.biz.
"In talking to investors, that was a thing that really attracted them -- particularly the investors we partnered with -- and a vision they believe in: worlds that players want to spend time in, worlds where they can foster those lasting relationships, worlds that foster memorable and meaningful moments between players online."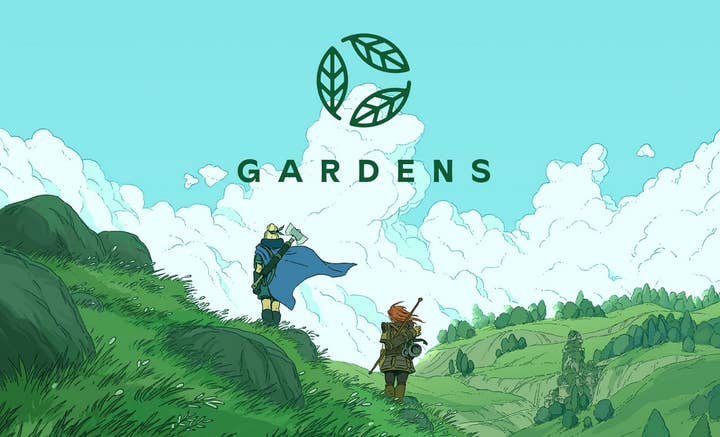 Chris and Stephen are well acquainted with worlds like that, having both worked on That Game Company's distinctive approach to online multiplayer with Sky (and Chris on its predecessor Journey as well). On top of that, Stephen has served as designer and narrative lead on Blaseball, the online community-led pseudosport sensation.
"Both with the game we're making and the way we're approaching the company, we often say we really believe in sustainable collective growth," Stephen says. "We can't give too much away, but the game we're building is designed to scale modularly over time."
Chris described the game as an "online 3D survival action-adventure game where players cross paths with each other in a mythic world that will have them relying on each other," with Stephen adding it was very much inspired by their own surprising, emergent experiences with strangers of the sort only possible with online multiplayer games.
While the game has some kind of combat system, that's something neither Chris nor Stephen has much experience with in their respective 11 and eight years of game development. Fortunately, they've assembled a team with more experience on that front. In addition to Dostal's experience on the more action-focused 2D sweep-'em-up platformer Dustforce, the team includes lead artist Ryan Benno (Spider-Man, Ratchet & Clank), principal engineer Rose Dale (Skyrim, Fallout 3 and 4), gameplay engineer Tonia Beglari (Monster Hunter World: Iceborne), and art director Leighton Milne (Ashen, The Hobbit).
In addition to such combat veterans, Gardens also has executive producer Sarah Sands (formerly of Fullbright and Akupara Games) and senior engineer Roldán Melcon (Blaseball, Where Cards Fall) on board.
And even though Gardens' first game will apparently feature some violent player verbs, they clearly won't be the only ones on offer.
"A simple design change can really make or break how players treat one another, incentives in the game, and how that all comes together to affect how players play"

Chris Bell
"There's definitely a craft in building multiplayer games and thinking about how players are going to interact and what sort of experiences and memories that fosters," Chris says. "It's a very particular craft. A simple design change can really make or break how players treat one another, incentives in the game, and how that all comes together to affect how players play."
When working on Journey, Chris says the developers playtested the game essentially role-playing as various archetypes.
"The explorer who wants to see things for themselves and learn about the world," Chris says, "The guide who wants to help other people and show them where things are, even the griefer who's there to upend things and see how they can mess with other players. We would play in those different circumstances and continually refine and tweak and see the emergent moments that would come from the decisions we were making. A lot of attention and detail and learning has gone into growing these experiences and thinking about how they're really shaping these communities of players that inhabit these worlds with us."
Stephen likewise has some takeaways from Blaseball, particularly around being open with the IP and letting people create things around it.
"It's not only helped Blaseball's popularity spread, but trying to find ways to foster the creativity in your community and repay the investment and care they've put into it," Stephen says. "With Gardens, we really want to create spaces that require tending and care from the communities too, to really bloom. So players feel like they're authoring their own stories. The community is really surfacing and building legends and myths themselves."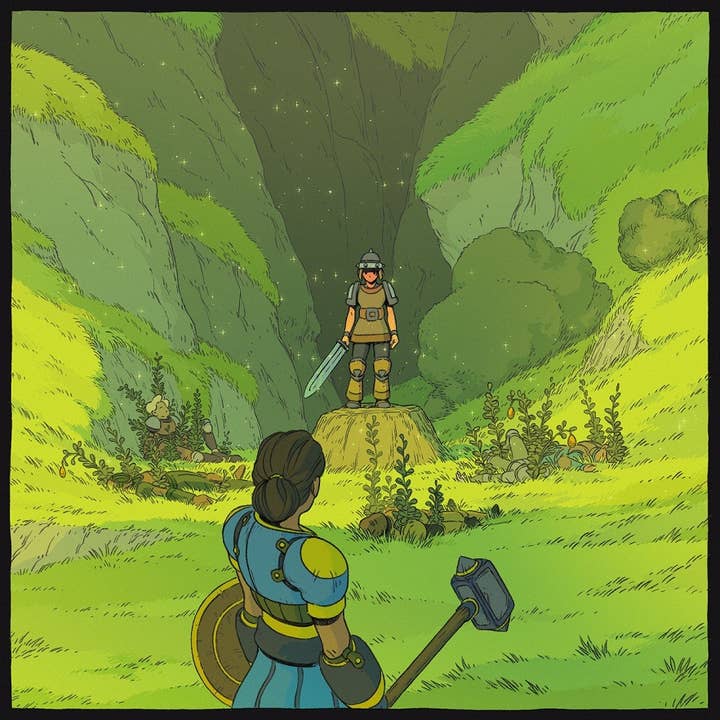 He also looks back to Journey and Sky for inspiration, saying, "There are plenty of lessons with regard to how online players and strangers crossing paths online form relationships when you're doing things like limiting verbal communications or unlocking different interactions based on mutual trust and investment earned over time through cooperative play. There are a lot of interesting things both of those games did and lessons we've taken from them that we're looking to continue iterating upon with our new project."
It sounds as though Gardens will follow the Journey model of interaction -- no voice or text chat -- as opposed to that of Sky's, where text chat is largely an opt-in experience that both sides of a conversation need to agree to. As with any such game, opening up voice or text chat can facilitate friendships forming and positive interactions, but it can also open the door to harassment, grooming, and other clearly negative outcomes.
"When you open up chat to everybody, you really have to watch out for and moderate how players are interacting and talking to each other," Chris says. "That just takes a lot of attention and is a really serious thing to look out for and get right. At least with regards to our first game, similar to Journey and unlike Sky, we're looking to keep things non-verbal and make it more about the experiences players are having in the virtual world and not opening up the floodgates to a lot of that toxicity and abuse to come through in other channels."
"We're trying to put a lot of the same values of the worlds we're creating into the way we're building the studio and the games"

Stephen Bell
Just as Chris and Stephen want Gardens' games to be healthy experiences for players, it wants the remote studio to be a healthy experience for developers.
"We're trying to put a lot of the same values of the worlds we're creating into the way we're building the studio and the games," Stephen says. "We've all experienced crunch culture, burnout, and industry toxicity up close."
Chris adds, "At the end of a past project, I was severely burned out, so much so that I couldn't properly work for months. Crunch culture has a real effect and impact and negative consequences on a person's health, a person's personal life, and a person's relationships.
"When thinking about Gardens, we wanted to build a space that really welcomes and cares for and celebrates all the people that come in and onto the team. That means everything from giving them quality work they believe in and enjoy working on, but also giving them the time and space to step away from the work, live their lives, and enjoy themselves. Because we very much believe that people do their best work when they're rested, refreshed, restored and able to live their life, bring in new ideas, and aren't always glued to their work.
"Crunch culture, very bluntly, just leads to worse work as it is."
Stephen says the desire to avoid crunch and to treat people better was one of the reasons they sought funding in the first place, so they could afford to have competitive salaries, unlimited PTO, 35-hour work weeks, and pay equity across departments (he specifies QA and artists as two roles that are often "massively underpaid."
"More and more you're seeing data come out that embracing more progressive work practices actually leads to better work, better output, and just better lives for your teammates," Stephen says. "So we're trying."
He adds, "Now that we're in leadership positions and have really experienced the detrimental effects and impact of burnout, it's not worth it. You don't need to use people up and burn them out and drive them out of the industry in order to make something great. We just refuse to believe that. So now it's about, 'Well okay, how do we do things differently and put that into practice?'"