Gaming will hit $91.5 billion this year - Newzoo
Research firm projects 9.4% growth in global revenues with Chinese market overtaking US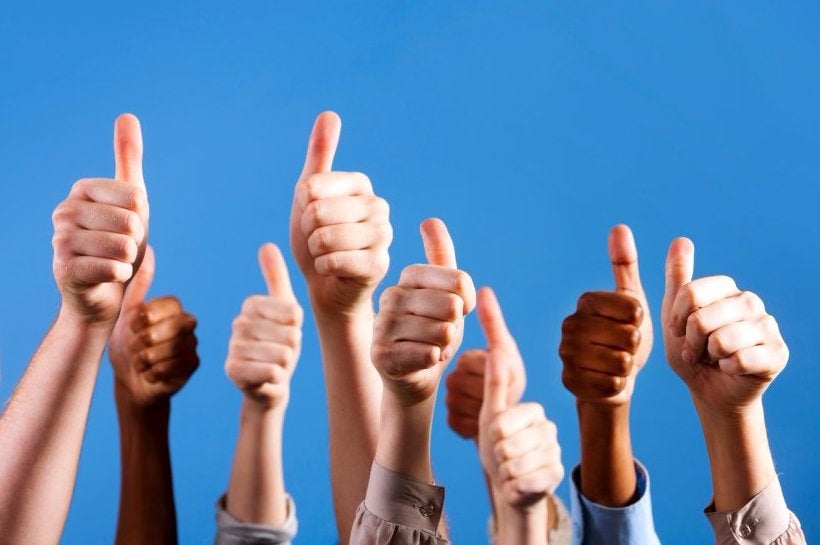 It's going to be another big year for games, as Newzoo is projecting that 2015 will see global gaming revenues jump 9.4 percent year-over-year to $91.5 billion. The future looks bright as well, with the research firm's upcoming Global Games Market Report projecting worldwide revenues to reach $107 billion in 2017.
As the overall market grows, the distribution of where that money is coming from will also shift. Newzoo's projections for this year have a surging Chinese market narrowly overtaking the US as the single biggest revenue contributor, bringing in $22.2 billion (up 23 percent) compared to the American market's $22 billion (up 3 percent). As far as regions go, Asia-Pacific is far and away the largest source of gaming revenue, accounting for $43.1 billion (up 15 percent). Latin America is the smallest of the four major markets with just $4 billion in revenues, but it is also growing the quickest, up 18 percent year-over-year.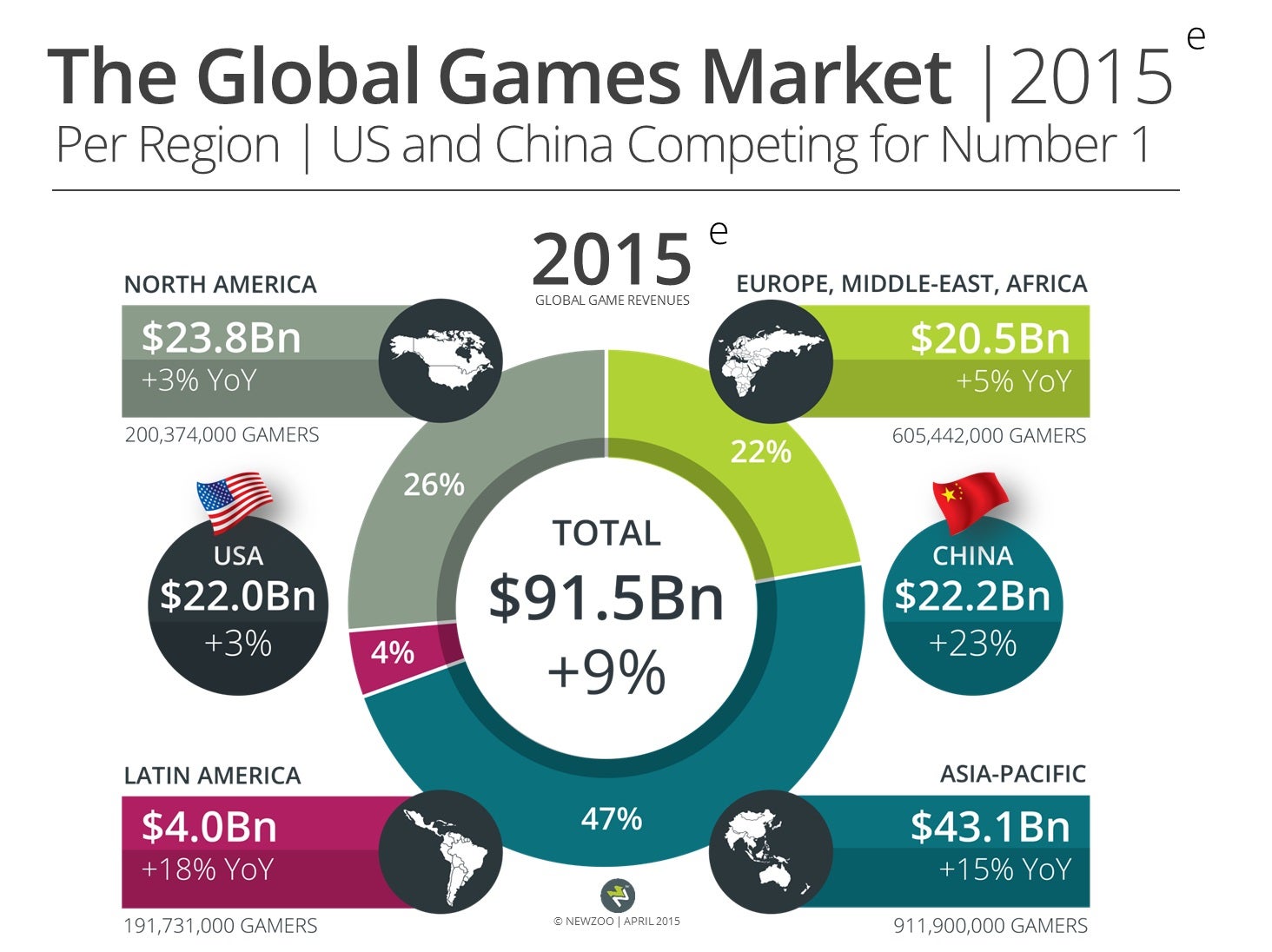 The platforms on which people spend money gaming are also in flux. Tablet revenues are expected to be up 27 percent year-over-year to $9.4 billion, with smartphone and watch revenues jumping 21 percent to $20.6 billion. However, PCs are the most popular platform for games, bringing in $27.1 billion (up 8 percent) from standard titles and MMOs, while casual webgames will draw an additional $6.6 billion (up 2 percent). Newzoo grouped TV, consoles, and VR devices into their own category, projecting them to bring in $25.1 billion (up 2 percent) in game revenues. The only market segment not seeing growth at the moment is the dedicated handheld, which Newzoo expects to bring in $2.7 billion in revenue this year (down 16 percent).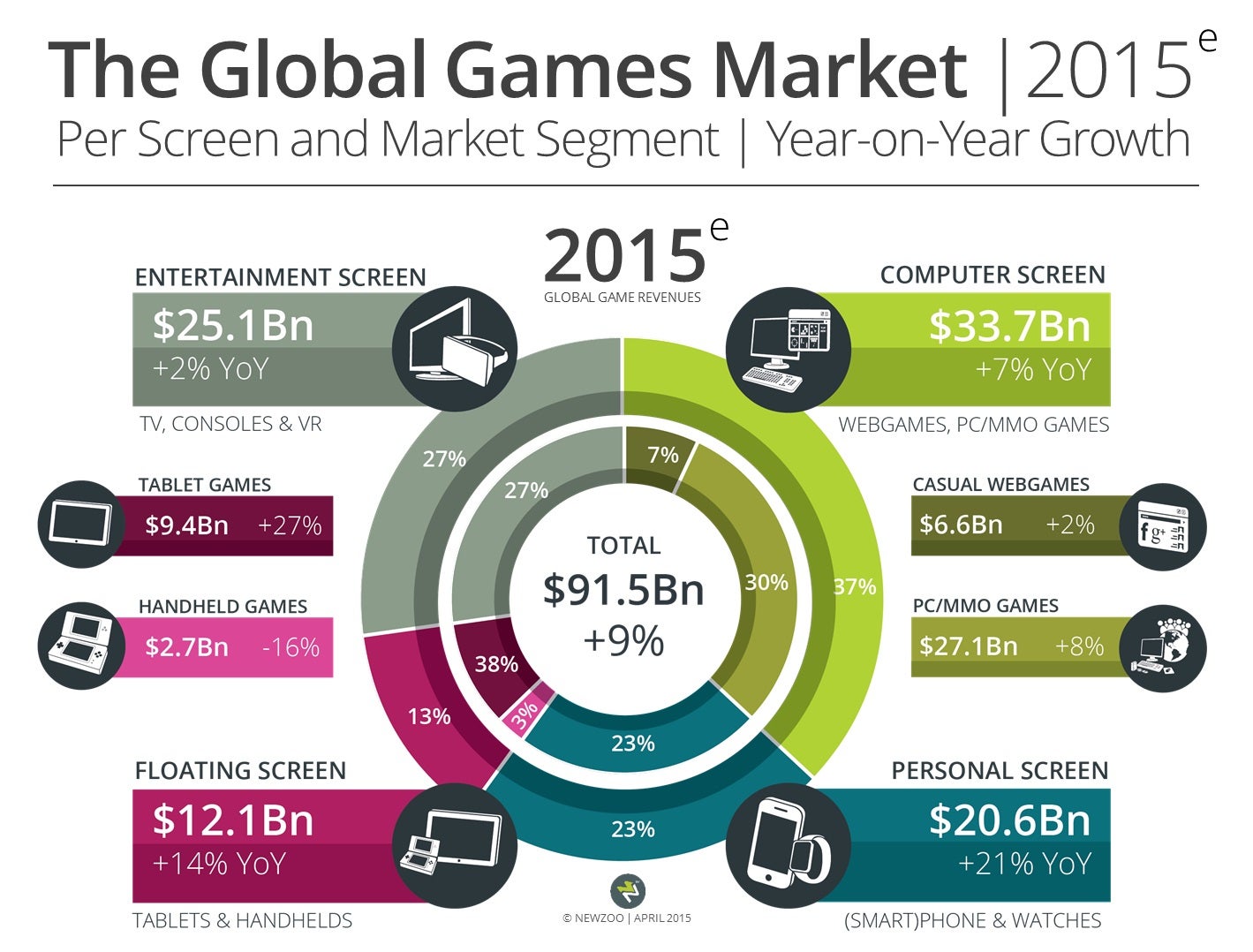 While the firm's grouping of VR and smartwatch revenues in other categories may be unusual, it said both segments are too small to report for now.
"Short- to medium-term VR revenues will be limited and largely cannibalize on current console and PC game spending as a share of game enthusiasts invest in the latest technology and richest experience that VR offers," Newzoo said. "Smartwatches will be a success but not add significant 'new' revenues to the $20.6 billion spent on smartphones this year."