Gaming investment, M&A activity continue tracking well above 2020
DDM reports "tremendous investment pace" for 2021, with investment doubling and M&As tripling over 2020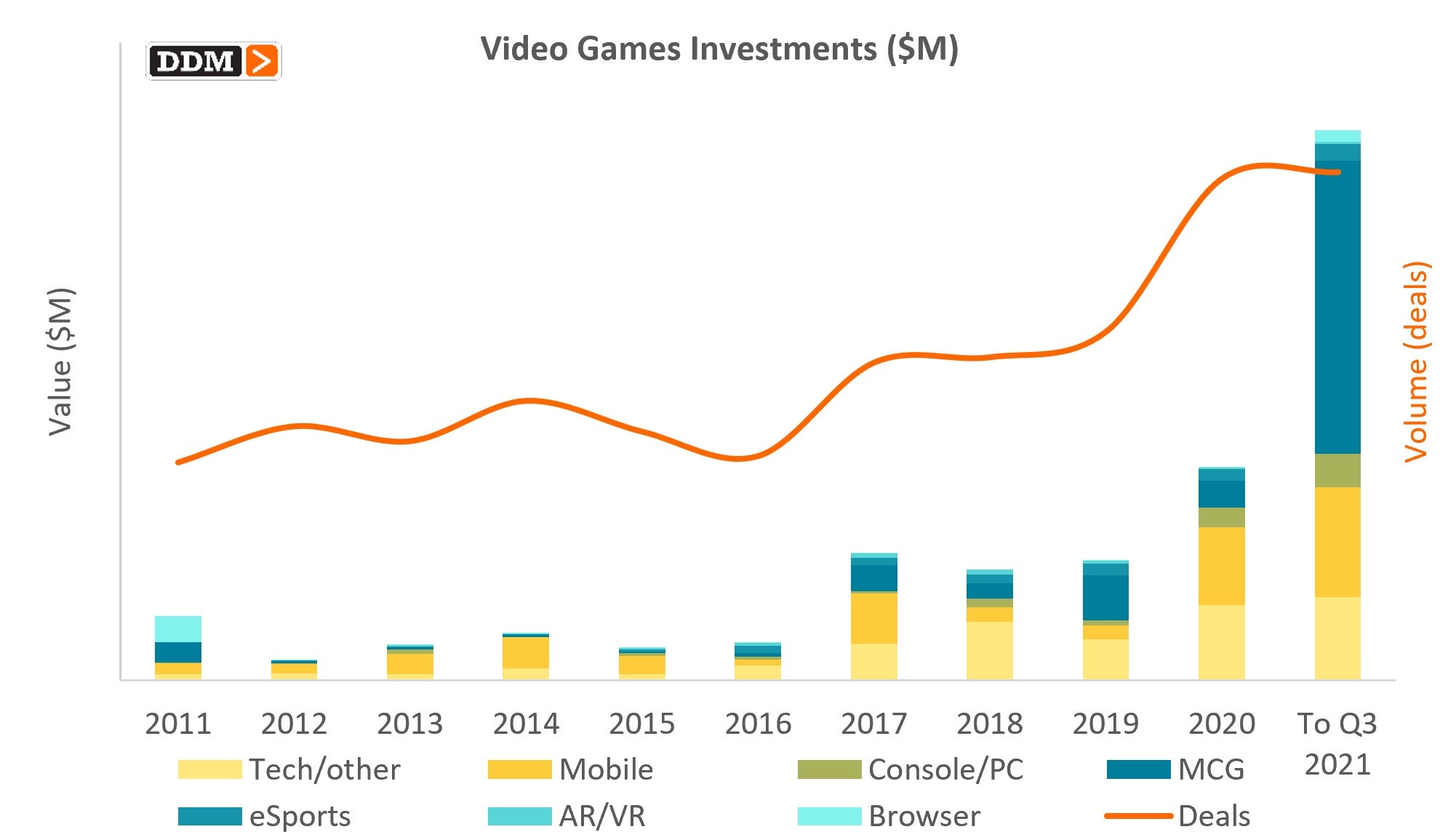 DDM released its summary of third quarter games investment review this week, reporting that 2021 investment in the sector continues tracking well above 2020 levels.
The third quarter saw DDM identify more than 150 investment deals with more than $9 billion in total investment for the deals that had price tags attached.
Year-to-date, games industry investments are more than two-and-a-half times higher than they were to this point in 2020.
The third quarter also saw a wealth of mergers and acquisitions, with 85 such deals, and a total disclosed amount for those combining for $6.4 billion. Most of that total was claimed by just two deals: Netmarble's acquisition of mobile social casino company SpinX for almost $2.2 billion and EA's pickup of Playdemic for $1.4 billion.
Embracer Group was the most active company with 11 acquisitions in the quarter, followed by Azerion with five.
While there were more mergers and acquisitions in the third quarter than in either of the first two, they had the lowest disclosed total value thanks in part to big-ticket events from the first half like the March closing of Microsoft's $7.5 billion acquisition of Bethesda and IronSource's $11.1 billion reverse merger, which went through in June.
Through the first three quarters of the year, DDM reports triple the M&A activity that it saw through the same period in 2020.