Gaming hardware worth $67 billion in 2014 - JPR
Research firm also sees huge upside for the Android console market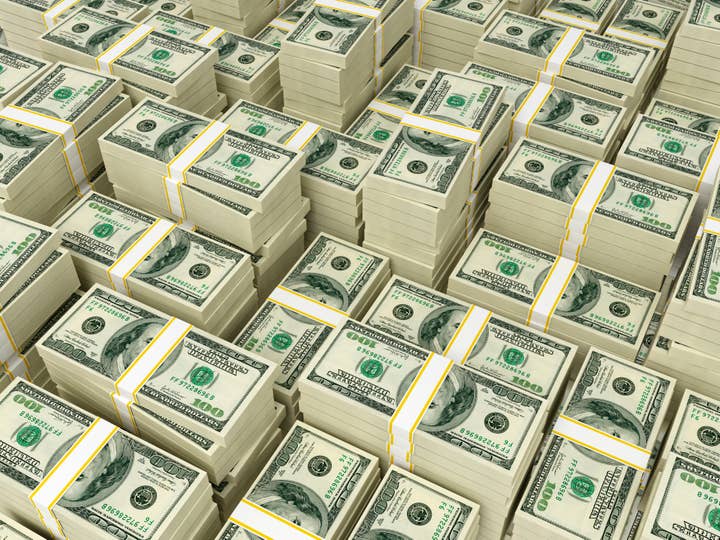 During GDC this week, Jon Peddie Research presented new data on the global gaming market, noting that the overall gaming hardware market has swelled to $67 billion, led by PCs which account for 33 percent of the market. While the new consoles have gotten off to a great start, the overall console hardware market still comprises only 16 percent of the gaming hardware ecosystem, with smartphones taking up 23 percent and tablets 11 percent. Citing the Open Gaming Alliance, the firm pointed out that global gaming software was worth $26 billion last year, so adding that onto the hardware numbers points to a total gaming market near $100 billion, and JPR is expecting "robust growth" overall in the years ahead.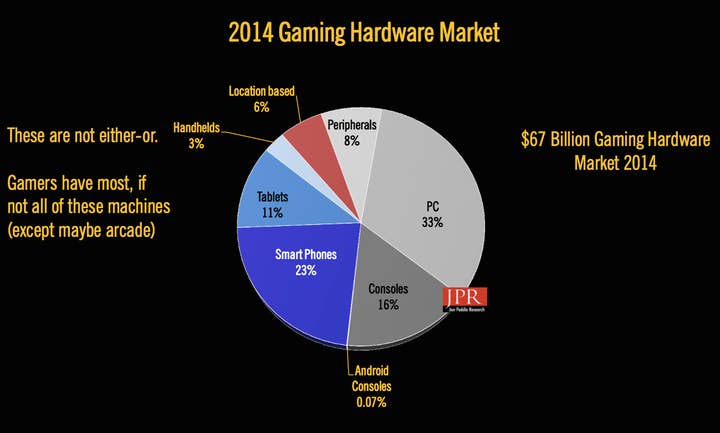 One area that may come as a surprise as a big growth area is Android consoles. Nvidia made a big splash last night, unveiling their Shield console that utilizes the Grid streaming games service, and JPR believes that the Android console sector represents a "paradigm shift" for the market as more than a billion Android users can be leveraged. The market of microconsoles in this area has already gotten crowded with competitors like Ouya, MadCatz Mojo, Gamepop, Gamestick, Razer ForgeTV, Amazon Fire TV, Google Android TV, and of course the aforementiond Shield family of devices.
A subset of the Android field that's expected to see a whopping 50 percent CAGR is the dedicated Android portable gaming device, JPR said. The firm sees that sector growing from $33 million in 2014 to around $75 million in 2018. The traditional gaming handhelds market (3DS, PS Vita) is still worth about $2 billion (with only 2 percent CAGR) but it's "taken a big beating in the last three or four years," the company said. JPR noted there will always be a niche market because a certain part of the population doesn't want touch controls.
JPR also scoffed at the idea that smartphones are somehow going to catch up or pass by consoles in terms of raw graphics and processing power. The notion that phones offer "console quality graphics" usually refers to older generation consoles. "There is no such thing as catching up. Moore's law serves all platforms," the firm said.