Gamevil sees 64 percent growth in revenue for 2012
The mobile publisher has a record year and expects more growth in 2013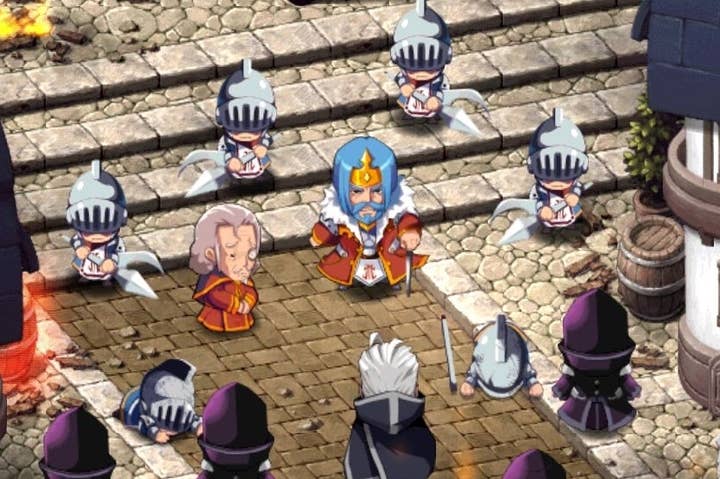 Mobile publisher Gamevil has announced its financial results for the fourth quarter and full year of 2012, ended on December 31, 2012. For the fourth quarter, Gamevil recorded 21.8 billion KRW ($20.2 million/£13 million) in revenue, up 32 percent year-over-year. Net income came to 6.5 billion KRW ($6 million/£3.9 million), a 12.3 percent rise over the 5.8 billion KRW ($5.3 million/£3.5 million) recorded in fourth quarter 2011.
For the full year of 2012, Gamevil reported a record high revenue of 70.2 billion KRW ($64.8 million/£41.9 million), up more than 64 percent from 2011's sales numbers. The publisher's net income was up to 22.4 billion KRW ($20.7 million/£13.4 million) for the year, up 39.4 percent from 2011.
While Gamevil's marquee titles - including Zenonia 5 and Baseball Superstars 2013 - continued to sell well, third party sales accounted for 44 percent of the company's overall revenue. This is up from 23 percent of the total revenue in 2011 and includes the success of titles like Air Penguin, Cartoon Wars, Punch Hero, and Monster Warlord. Gamevil released 11 in-house titles and 32 third-party games over the course of 2012.
"With strong foundations in a worldwide userbase and strategies for the ever changing mobile game market, we are directing out efforts to continue being a major global player in this mobile gaming industry," said Gamevil chief financial officer Yong Kuk Lee.
While domestic sales accounted for 61 percent of the year's total revenue, international sales rose from 25 percent of revenue in 2011 to 39 percent in 2012. This represents 153 percent in growth year-over-year for the company's international sales, coming to 27.4 billion KRW ($25.3 million/£16.3 million). North America lead the international regions with 13.2 billion KRW ($12.2 million/£7.9 million) in sales, followed by Asia Pacific with 10.3 billion KRW ($9.5 million/£6.12 million) and Europe with 3.3 billion KRW ($3 million/£2 million).
For 2013, Gamevil is projecting total revenues of 100 billion KRW ($92.3 million/£59.6 million) with a net income of 26.7 billion KRW ($24.7 million/£15.9 million). Gamevil has more than 50 titles planned for release during the year.