GameStop extends mobile reach with BuyMyTronics acquisition
GameStop is also starting a business unit dedicated to mobile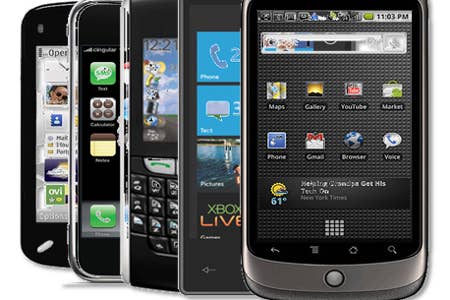 The largest dedicated gaming retailer in the world has started to acknowledge the slowing physical retail games market and is placing greater emphasis on mobile. This includes starting a business division dedicated to mobile as well as acquiring BuyMyTronics, a used online electronics shop based out of Denver. The purchase is intended to help expand GameStop's growing reach in the mobile sector.
Sales for Android and iOS devices have been on the rise, as 7 percent of all trade-in sales fell within that category. GameStop should be happy, as that already represents a significant rise from 3 percent at the end of 2011.
"We see a need to add technology resources to this emerging category," said GameStop CEO Paul Raines, who noted that the company has given its Digital Ventures unit orders "to research acquisition targets."
The iOS and Android business will be expanded to over 2,000 stores by the end of the year. Over 1,200 stores currently sell the various tablets and devices to consumers, who have been able to trade in their own devices since late 2011.
"We've been engaged in a calculated transformation of the company," noted Raines. Digital as a whole has been growing at a rapid clip for GameStop. The company today announced that its overall market in digital content should grow to $150-$160 million by the end of the year. All in, GameStop believes that the same space will grow to $550-$600 million by the end of 2014.