GamesIndustry.biz Best Places To Work Awards Canada to be presented at MEGAMIGS
We're partnering with La Guilde du jeu vidéo du Québec to host this year's awards and future editions and Canada's biggest games event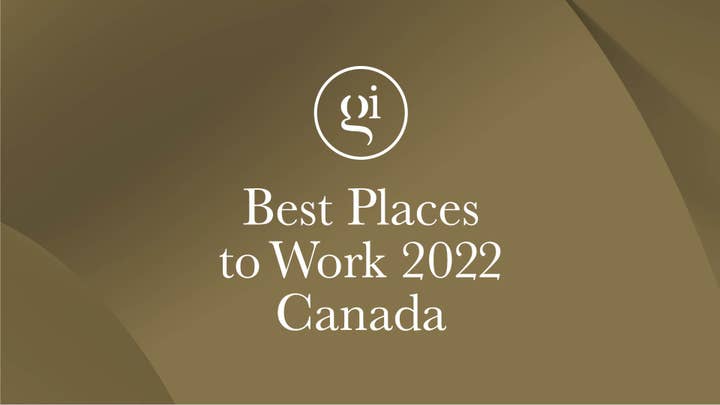 The Canada edition of our Best Places To Work Awards will be revealed and presented at MEGAMIGS in 2022 and beyond.
GamesIndustry.biz has partnered with the show's organiser La Guilde du jeu vidéo du Québec to deliver our annual awards as part of the nation's biggest gaming show for both business and consumers.
The winners of the 2022 Best Places To Work Awards will be announced and presented with their prizes during the MEGAMIGS Awards gala in Montreal on October 22.
As well as naming this year's Best Places To Work, we'll also announce the winners of special awards in areas such as Diversity, Health and Wellbeing, Education, Environmental Support and Corporate Social Responsibility – plus the coveted Best Boss accolade.
"We're delighted to partner La Guilde for the next editions of Best Places To Work Canada Awards," said head of GamesIndustry.biz Christopher Dring. "These awards are all about making the games industry a better place to work, and the support from a respected organization like La Guilde will enable us to reach more studios and help us achieve that mission."
Jean Jacques Hermans, executive director at La Guilde du jeu vidéo du Québec, added: "We are proud and thrilled about this partnership with Gameindustry.biz. It will help showcase our industry's best companies and practices during Canada's flagship video game event for the years to come.
"We welcome all gaming companies from coast to coast to apply to the 2022 Awards and to join us for MEGAMIGS in October."
You have less than two weeks to enter this year's awards. All submissions need to be made by Friday, September 16.
The awards are free to enter, and open to all Canadian games companies with more than ten employees.
The Best Places To Work Awards are based on a two survey system, one for the employer to fill in (and worth 20% of the score) and the other for employees (80% of the score). We have also further strengthened our red line check system, to help ensure underrepresented groups within these organisations are heard. For a detailed rundown on how the awards process works, our Frequently Asked Questions and how these awards are judged, click here.
All responses are entirely confidential and deleted once the reporting is complete. Businesses that do not win will not be named.
Participant can receive a free report from us featuring their overall scores, and we also have benchmarking and advanced reports available for a fee.
To take part, simply click here. If you want to submit someone for the Best Boss award, email bestplacestowork@gamesindustry.biz. The deadline for all completed entries is Friday, September 16th.
Last year's winners included Certain Affinity, Square Enix Montreal, Compulsion Games, EA Full Circle, Hyper Hippo, Behaviour Interactive, Eidos Montreal and Relic Entertainment. You can see last year's winners and watch last year's awards through here.
The Canada event follows our shows in the US in May, and the UK in July.
For more details, contact bestplacestowork@gamesindustry.biz. For sponsorship enquries, contact george.corner@gamesindustry.biz.