GamesIndustry.biz writer Rebekah Valentine wins Journalist of the Year at GameHERs Awards
First year of the GameHERs recognises "women in all aspects of gaming"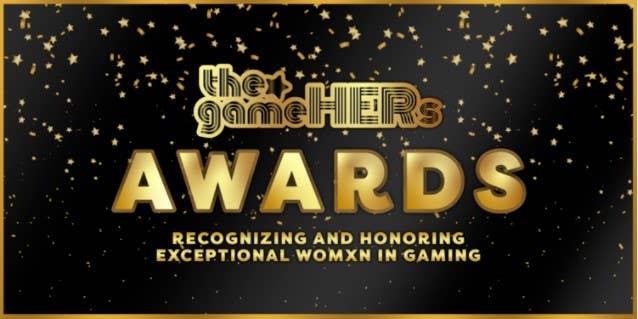 GamesIndustry.biz senior staff writer Rebekah Valentine has been named Top Gaming Journalist of the Year at the first annual GameHers Awards.
Since joining the team in 2018, Rebekah has made a huge contribution to the content and voice of GamesIndustry.biz -- specifically through her focus on smaller teams and independent games, and detailed investigations into complex issues.
Among Rebekah's best work over the last year are investigations into the toxic cultures at Dangen Entertainment and GlobalStep, and her singular, ongoing analysis of the industry's use of conflict minerals in consumer hardware.
The GameHERs Awards started this year to "recognize women in all aspects of gaming for their dedication to creating content, building communities, and empowering each other."
The full list of this year's winners is below:
Community
Twitch Streamer of the Year: Nati Zombiunicorn
YouTube Streamer of the Year: JazzyGuns
Facebook Streamer of the Year: Sachie
Charity Team Raised Funds: Black Girl Gamers
Streamer Raised Charity Funds: Kelsey Impicciche
Top Cosplayer of the Year: Shellanin
Content Creation
Best Collegiate Esports Team: University of California Irvine
Best Social Media Account: Pokémon
Indie Community Manager of the Year: Gabrielle Murphy
Best Gaming Community: Amelia Rose Blaire
Best Community Manager: Anastasia Celeste
Esports
Best Social Media of the Year: Lindsay Caudill
Best Diversity & Inclusion Initiative: For the Women
Top Analyst of the Year: Autumn Johnson
Top Host of the Year: Soe Gschwind
Top Player of the Year: Athena
Top Shoutcaster of the Year: Jessica Bolden
Gaming
Top Gaming Journalist of the Year: Rebekah Valentine
Most Impactful Story: The Last of Us Part 2
Mobile Game of the Year: Minecraft
Female Protagonist of the Year: Ellie, The Last of us Part 2
Industry
Top Voice Actor / Motion Capture: Anjali Bhimani
Standout Team Leader: Genevieve St-Onge
Most Inclusive Team: EQNX Gaming
Standout Solo Game Developer of the Year: Amy Jo Kim