GamesIndustry.biz presents... The Year In Numbers 2019
Find out this year's global games market value, biggest games on social media, speediest digital discounts and more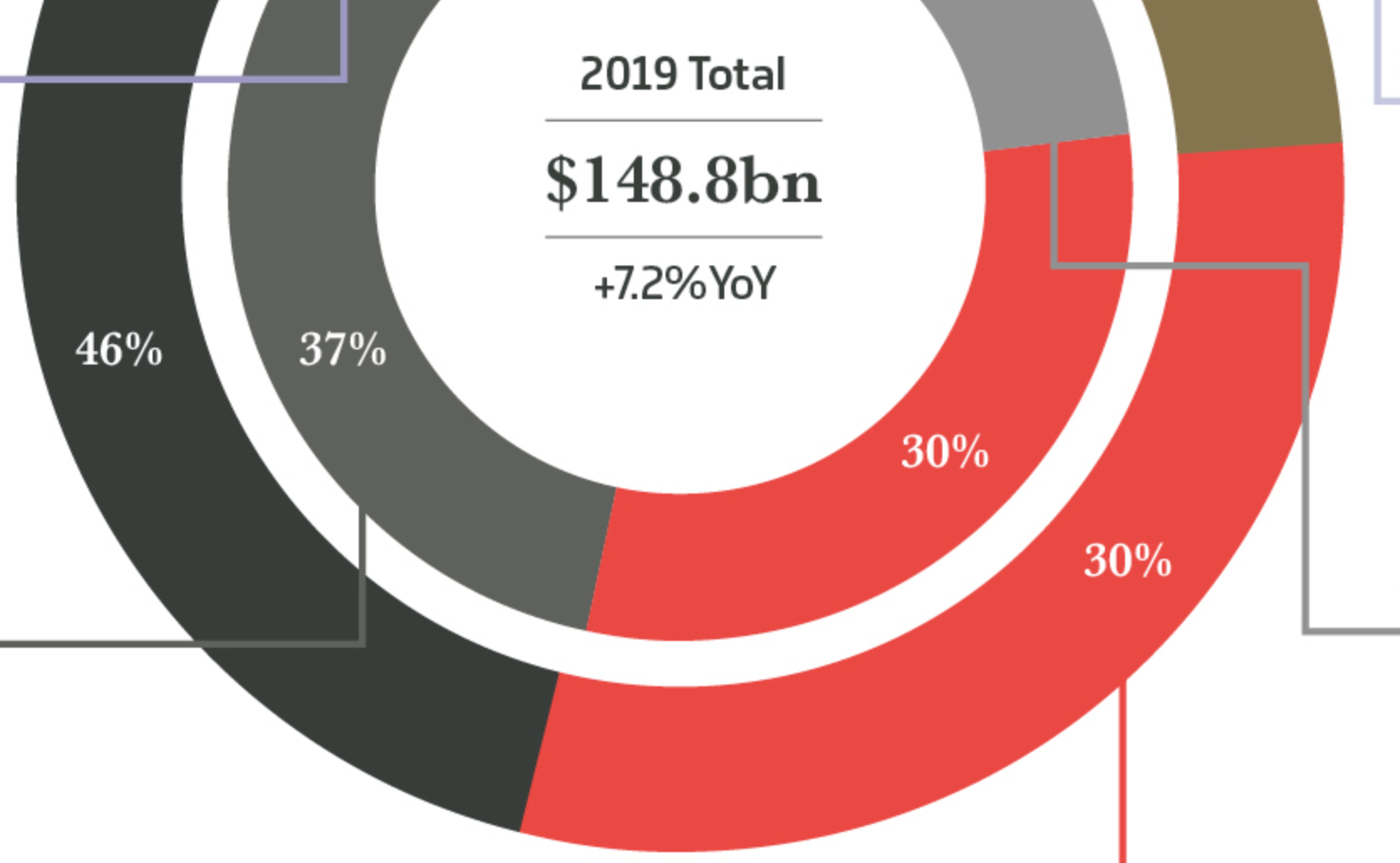 We're just days away from the Christmas break so it's time for our annual breakdown of the games industry, distilling the biggest events and games of the past twelve months into a digestible series of charts, graphs and tables.
Below you'll be able to find the 2019 edition of our Year In Numbers infographic, giving you a deep insight into the state of the video games business in a single glance (albeit with a fair amount of scrolling).
We begin, as always, with Newzoo's estimates on the global games value, once again showing a year of growth, before exploring the split between boxed and digital games revenues and a comprehensive roundup of the biggest players in the ever-lucrative mobile market.
There's also rankings of the most talked about games in terms of their social media impact, a look into platform shares for the UK market (this time, with both unit sales and revenue), and our yearly look at what the largest video game publishers and platform holders are doing to introduce new IP into the industry.
So drink deeply of all the facts and figures we've compiled here, share with your boss and peers, and perhaps memorise a couple that you can use to impress at whatever meetings you may have to suffer in this final working week of the year.
With thanks to:
Newzoo (global games market value, boxed vs digital)
UKIE, GfK Chart-Track (UK boxed sales and revenues by platform)
Sensor Tower (top mobile publishers, games and countries)
IHS Markit (days until digital discount, additional stats)
ICO Partners (most covered games)
Fancensus (top ten games on Twitter, top influencers)
Without any further ado, please enjoy our 2019 Year In Numbers infographic (You can click on it to open a larger version)