GamesIndustry.biz is running a free online meeting event for indies next week
Meet The Indies @ Rezzed will start Thursday, March 26, sponsored by PlayStation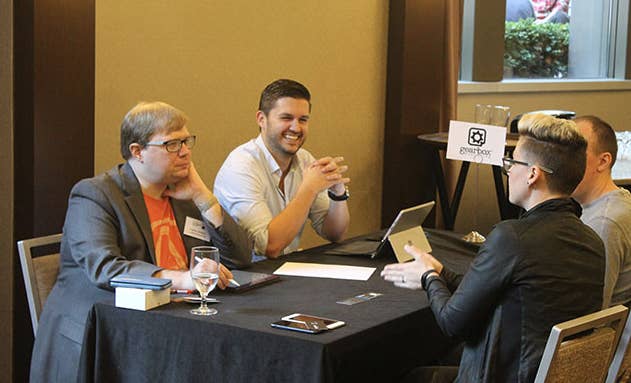 A digital version of our EGX Rezzed matchmaking area will take place next week.
The completely free event will allow developers to connect with publishers, investors and service companies on Thursday, March 26 and Friday, March 27. It is part of Rezzed Digital, an online event highlighting the best of the now-delayed EGX Rezzed.
Every EGX Rezzed exhibitor and industry pass holder will have been invited directly to sign-up. If you're interested in taking part but hadn't booked for Rezzed, contact industrypass@egx.net to request a pass.
Developers can request meetings with publishers and investors -- or the other way around -- through the system. Any confirmed meetings will take place over video call as opposed to face-to-face. Note: The video system requires a plug-in for Chrome to allow for screen sharing. We recommend you use desktop.
The digital version of Meet The Indies has been sponsored by Sony Interactive Entertainment. The platform holder is among the companies taking meetings during the period.
More details on the other elements of Rezzed Digital, including talks originally planned for the GamesIndustry.biz Career Fair, will be coming soon.
Meet The Indies will return in physical form when a new EGX Rezzed date has been confirmed.