GamesIndustry.biz HERoes awards set for Rezzed
Nomination process open now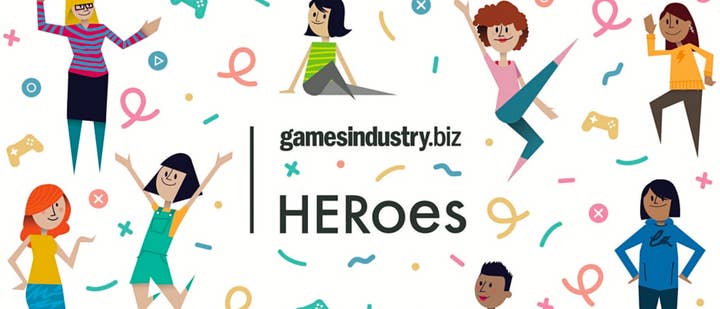 A new women in games awards will take place at EGX Rezzed next month.
The GamesIndustry.biz HERoes is a spin-off from last year's hugely popular GamesIndustry.biz 100: Women In Games project. The HERoes initiative will include networking events, talks, and an awards evening that will take place throughout 2020 and beyond.
The first event is set for Thursday, March 26th at London's Tobacco Docks. The GamesIndustry.biz HERoes awards night is a networking event with a relaxed presentation. The awards will recognise women of any age or job title who work in the UK games industry. The winners will be those who inspire others and lead by example by mentoring and championing others. Often unsung heroes, these people give without any expectation of a return.
You can nominate people through here. The nomination period will close Friday, March 6th.
There will be three winners revealed on the night, decided by members of last year's GamesIndustry.biz 100: Women In Games list.
Last year's GI 100 winners will receive an invite to the event. If you're interested in attending the HERoes awards, tickets are available for free. To join the waitlist, click here (tickets will be distributed via a lottery).
The headline sponsor for the first HERoes awards is recruitment specialist Amiqus, which is also the company behind the G Into Gaming initiative to encourage more women to consider a career in games.
"The recent Ukie Diversity Census has shown that there is still much work to be done in terms of making games more gender diverse," said Amiqus business manager and G Into Gaming Founder Liz Prince.
"Raising the profile of existing women in the industry to encourage others to join us is one of the pillars of the G Into Gaming initiative and we're delighted to support the HERoes awards to amplify and acknowledge the achievements of women in Games. Although small in number, we are mighty! We look forward to celebrating with our industry HERoes next month."
For the record: We have amended the language about the HERoes awards due to inaccurate description of the event. HERoes specifically celebrates women (all women, not only cis women) in games. We are supporting and developing other diversity projects and hope to recognize other groups in future.