GamesIndustry.biz and Creative Assembly team up on free student event
GI Live: Academy will feature talks, masterclasses, portfolio reviews and meet and greets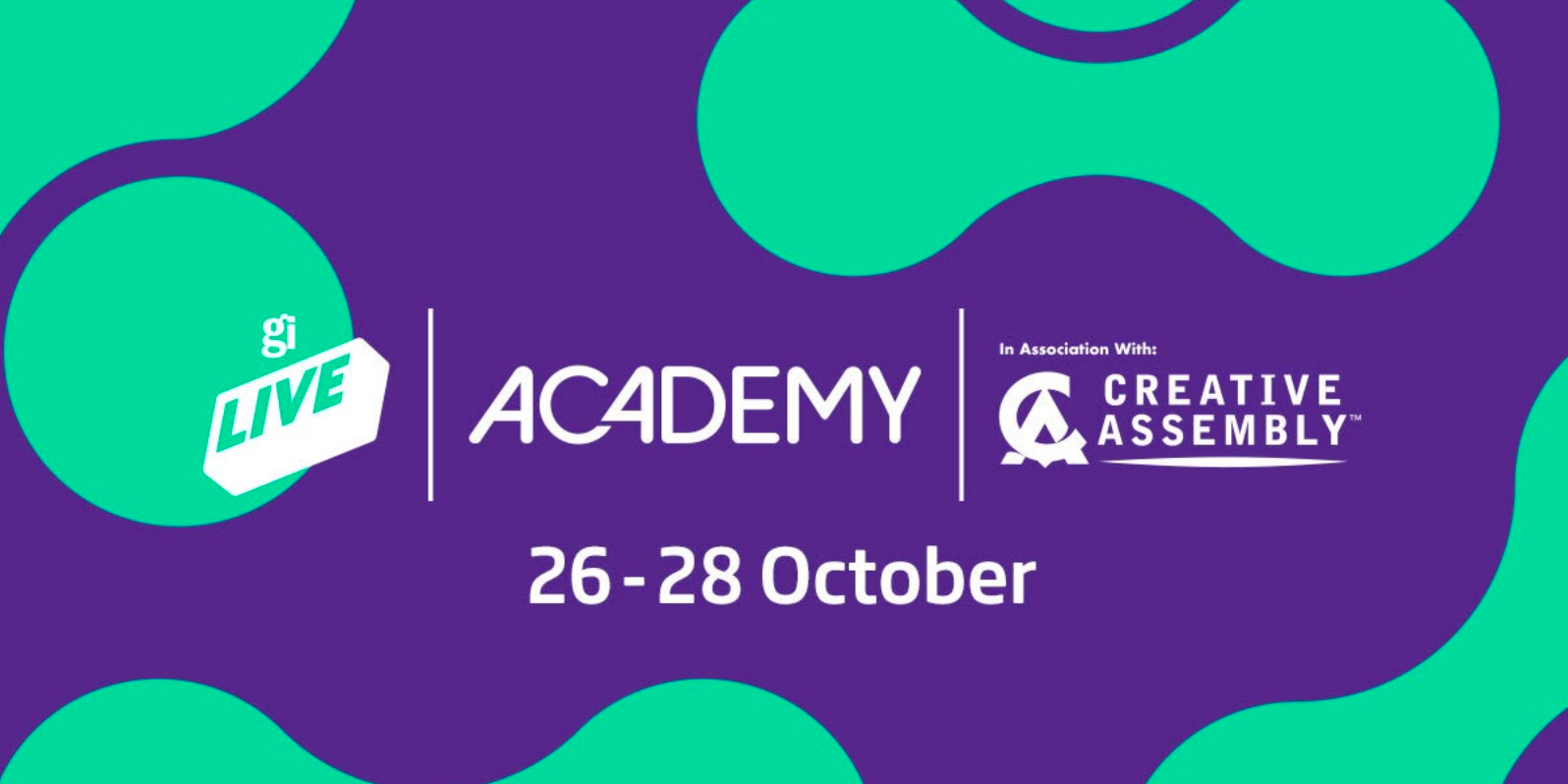 A new free digital UK event designed to connect university and college students with games industry professionals will take place later this month.
The GamesIndustry.biz Live: Academy will run Monday, October 26th - Wednesday, October 28th inside a special Discord server. It will act as a digital career fair, giving students and graduates the opportunity to access industry talent and learn about a career in video games. Already more than 40 UK industry professionals will attend the event, and will host masterclasses, portfolio reviews and meet and greets.
Creative Assembly is our partner for the show, and the Total War developer will be engaging with students and hosting masterclasses of their own. Other companies set to attend include Codemasters, Square Enix, Team17, BAFTA, UKIE, No More Robots, Unit 2 Games, Lucid Games, Futurlab and many many more. We will also have a surprise industry legend pop in at 3pm on each day to speak with students (including a well known writer, musician and game designer).
Students will have the chance to meet and engage with programmers, artists, animators, marketers, games testers, journalists, designers, producers, community managers, musicians and more, to find out what life is like in the video games industry, and to get tips on how to get a job in the business.
We'll also look at special topics, such as the communication and 'soft' skills that students may need to learn before embarking on a career in video games.
The event is also open to job seekers looking to connect with potential new employers. GI Live: Academy is a spin-off from our popular Career Fair events, which take place at EGX and EGX Rezzed.
For sponsorship enquiries, contact charlotte.nangle@gamesindustry.biz.
"Creative Assembly is proud to be the main sponsor of the first Gamesindustry.biz Live: Academy student conference," says Creative Assembly head of talent Emma Smith.
"Providing industry expertise, guidance and support to future generations of game makers is so important to the continued success and growth of our industry, especially during these difficult times. Having a platform to do this on a large scale with Gamesindustry.biz means we can reach many more students, including those from disadvantaged backgrounds who may not have had the opportunity to access industry experts before." 


Christopher Dring, head of games B2B at ReedPop added: "GamesIndustry.biz has been connecting the games business with students and job seekers since we launched our first Career Fair 14 years ago this month. Back in January, we took that further with the launch of the GamesIndustry.biz Academy, a new section of our website dedicated to learning all there is to know about making games and getting a job in this wonderful industry.
"Today, we're combining the two with GamesIndustry.biz Live: Academy. The event is going to feature a Discord full of industry experts who are eager to talk and answer questions about life in video games, what you need to do to get ahead, and where the opportunities are. With the pandemic making it harder than ever for industry professionals to visit schools, colleges and universities, this event will prove essential in helping the games industry connect with the next generation of game makers.
"If you're an industry expert eager to join in, we want to hear from you. Contact us at jamie.sefton@gamesindustry.biz for more information."