Games still seen as "social ill" but there's opportunity in education - Hawkins
"You ever feel like what we're doing is too much like pornography?" asks Trip Hawkins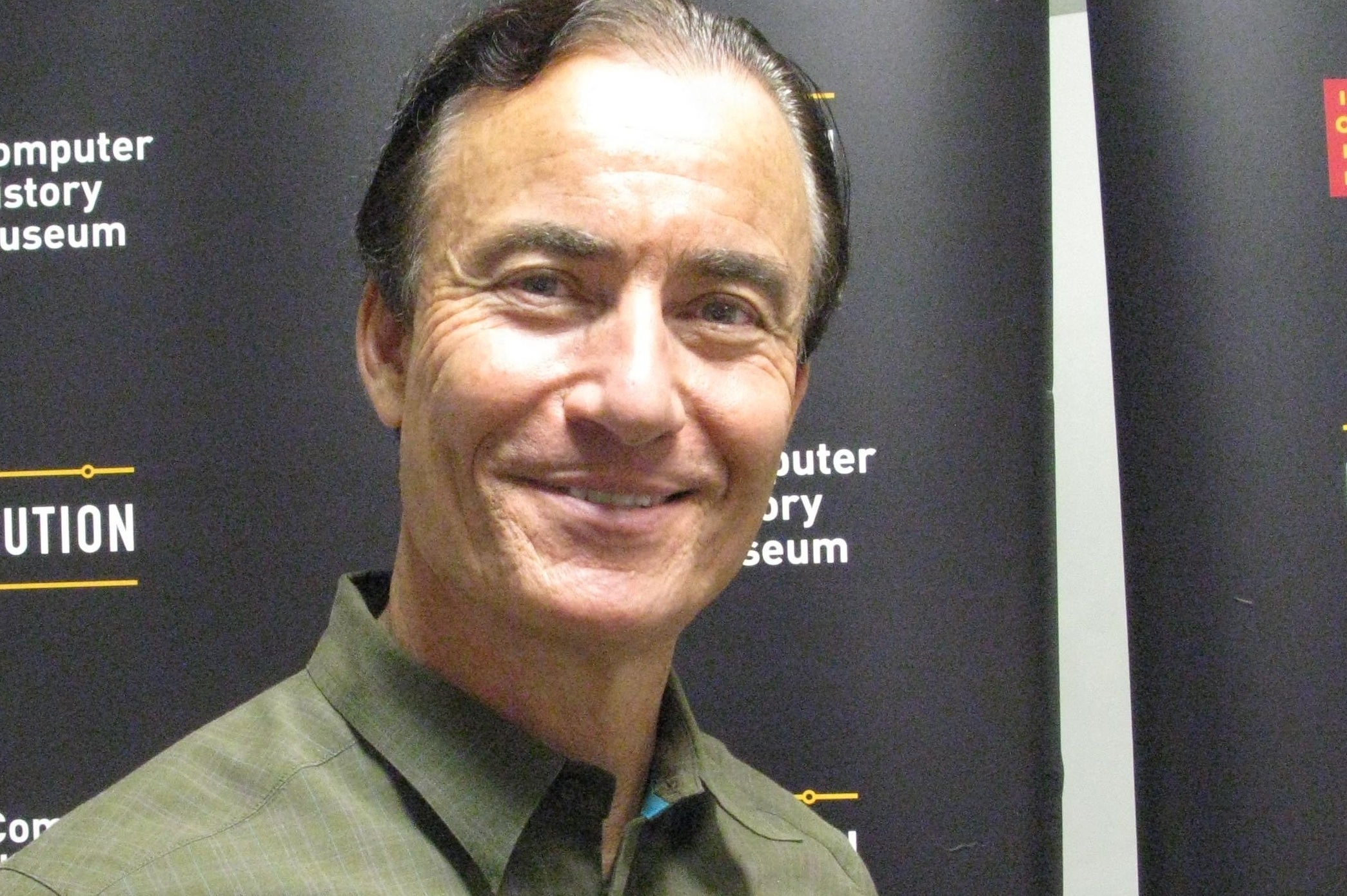 EA and Digital Chocolate founder Trip Hawkins took the stage at the DICE Summit in Las Vegas today to discuss how the industry can grow its annual revenues to over $100 billion. The big problem, he said, is monetization. The industry veteran said that too many developers have been trained in making products for 3D worlds but that not enough have properly learned how to monetize their products.
"We have to learn how to monetize. Everyone's stuggled with it. In next five years we'll get to be more systematic with it... I know we're all going to figure this one out," he said. "We must get a whole lot smarter at virtual goods as a science." He noted that companies like Rovio and Supercell have excelled at this, but it wasn't by chance. These companies have been "really good at process" and have gotten smarter and smarter at what they do with each iteration.
Hawkins described the opportunity for the industry not only as one related to virtual goods, but more importantly, to education. His new If You Can company is launching a series of chapters in an educational universe called If. The goal is to teach emotional intelligence and combat bullying in schools for kids ages 6-12, which Hawkins called the "sweet spot."
Currently, he said, games are still viewed as a "social ill" and are resented by many parents and teachers because they are dominating kids' attention. After all, the top function of mobile devices is gaming, and teachers and parents aren't seeing educational value in that. It's hard to get people's attention off smartphones -- including adults -- and parents and teachers are frustrated. While kids older than 12 will likely be self-motivated to learn about things on their own, kids in the 6-12 range are still very much under the media influence of their parents, and that is a significant opportunity.
Hawkins pointed to games like Minecraft, which have proved immensely fun and popular, but also demonstrate educational value. Ultimately, the industry needs to change the general perception around games, he said. But for educational purposes the titles still need fun gameplay, a curriculum that the government cares about, and testing to show results. Hawkins mentioned the old typing tutor games that appeared over 30 years ago, where you could type to shoot down aliens, etc., but there's been a dearth of truly engaging educational games in recent years.
This, he believes, is how the industry can massively grows its revenues. The industry has been dominated for too long by young guys that are simply making the games they want to play. But if games can be designed to a specification, like Hawkins' team at EA Sports did years ago in Madden (following the NFL rulebook) there's a chance to create something immensely valuable and scalable. "It's about getting everyone to see the bigger picture," he said.
Virtual goods isn't the only answer either. Hawkins' IF is launching with a subscription model, with multiple chapters or episodes, releasing in the months ahead (the first one is free). IF is designed to teach social and emotional skills (SEL) like empathy and to put children in real-life situations. GamesIndustry International sat down with Hawkins at the show following his talk, and we'll have more for you soon.