GAME's shares improve following "solid" Christmas results
UK dips offset by Spanish growth over festive period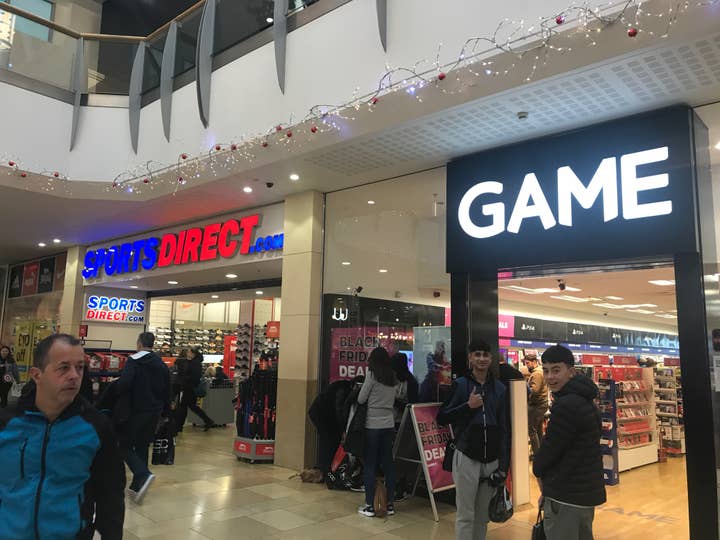 European retailer GAME has posted solid Christmas trading results.
The firm said it achieved like-for-like growth of two per cent over the seven week festive period, although overall sales were down marginally by 0.5 per cent.
Over the 23 week period, like-for-like sales are up one per cent, while overall sales are down 0.6 per cent (up until January 5th, 2019).
The basically flat results during a challenging Q4 market for UK retail has boosted the firm's share price this morning, which is currently up by over 12 per cent. GAME says it expects its full year results to be in line with expectations.
The UK market had a more challenging time than the Spanish one. Like-for-like sales were down 0.3 per cent in the UK for the seven weeks to January 5th, while in Spain sales were up 4.8 per cent. For the full 23 week period, GAME's UK like-for-like sales improved 1.1 per cent, while Spain was up two per cent.
GAME says the results were riven by a higher mix of higher margin products (particularly PC accessories and licensed merchandise), although pre-owned remained challenged.
Over the next 12 months, 200 GAME stores leases will be up for renewal. This may result in some store closures, although the retailer's main objective is to reduce rent costs and also rollout more of its Belong arenas.
"Despite a challenging retail climate, the Group traded solidly over the Christmas period, with encouraging like for like sales in both territories," said CEO Martyn Gibbs in a statement. "The Group successfully delivered growth from exclusives, higher margin categories and our specialist customer offer over the Black Friday event, which all contributed to a pleasing margin outcome and helped to offset the continued, managed decline of preowned.
"Our multichannel focus has delivered both trading margin growth and cost savings, while paid for services, such as multiple delivery options, have been well received by customers.
"Our supplier partners provided a strong line-up of exclusive content for key software releases over the 23 weeks and customer response and sales have been positive.
"The cost transformation programme enacted two years ago in the UK has gathered pace, enabling the Group to respond well to market changes and the economic uncertainty. We are working closely with landlords to manage down the fixed costs of operating our store portfolio and produce ongoing efficiencies.
"I would like to thank our colleagues across the UK and Spain who continue to work exceptionally hard to deliver great customer service over this important trading period."