Games still present "a compelling investment opportunity" - Wedbush
Wedbush Securities' latest report also suggests that Microsoft's and Sony's games divisions will be "very profitable" in next gen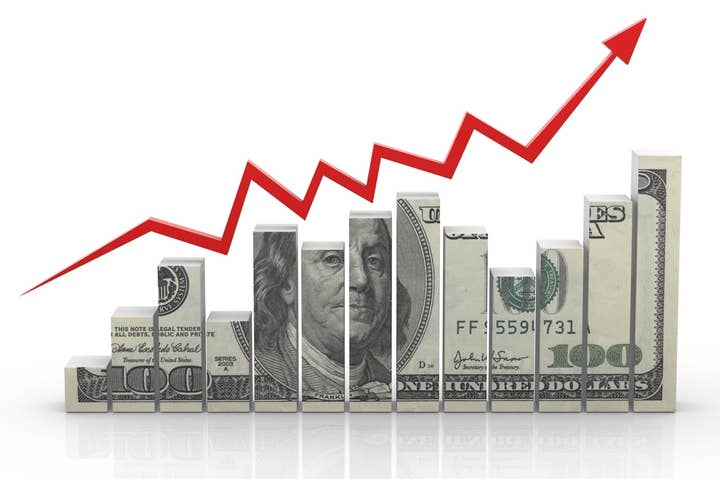 In a new Wedbush report that spans nearly 170 pages, providing a comprehensive overview of the past, present and future of the video game marketplace, the firm discusses why the next generation "will be as big as ever" and how the industry's growth actually makes it more appealing to investors than other entertainment businesses.
While analyst Michael Pachter acknowledged that the current console transition is "one of the most difficult" for publishers, he ultimately sees the new consoles spurring big growth for the industry as software sales take off in the next several years. Combined U.S. and European software markets are forecast to grow at a 9 percent CAGR over the 2014 - 2016 period, totaling console software sales of $12 billion in 2014, growing to $14 billion in 2015 and to $15 billion in 2016. Handheld software sales (DS, 3DS and PS Vita) are expected to remain flat at approximately $1.6 billion per year over the three-year period.
The continued growth of the business is another reflection of a maturing industry and a maturing audience that's growing older, earning more and spending more on games.
"Several demographic trends and market drivers should fuel rapid growth of interactive entertainment software sales. We believe the most compelling of these trends is the expanding age demographic of the interactive game consumer, accompanied by an increasing level of disposable income and the propensity to spend that income on entertainment," noted Pachter.
Importantly, many of these people are choosing to spend on games above other entertainment, and that's something investors should pay attention to. "We believe that the interactive entertainment industry offers secular dynamics that will provide extended and sustainable growth. We believe several publishers stand poised to capitalize on this growth, providing investors with an opportunity to participate," Pachter said.
"Both Sony and Microsoft should deliver substantial profits from their gaming businesses over the next several years"
"Console, handheld and PC video games comprise a significant portion of overall entertainment industry sales, we believe comparing favorably with other mainstream entertainment products such as movies, books, and music. With comparable size and growth at a faster rate than these competing forms of entertainment, we expect the interactive entertainment software sector to present a compelling investment opportunity over the next three to five years."
Wedbush believes interactive entertainment software sales will grow around four percent annually in the next three years, and the firm expects interactive entertainment to grow faster than other U.S. entertainment sectors over the next five years. Wedbush is modeling growth of just zero to two percent for other entertainment products sales over the same time period.
"Using our projected growth rates, we forecast that the U.S. interactive entertainment industry in 2016 will continue to be larger than books, box office and music... It is important to consider video game software purchases in the context of all entertainment spending. When books, music, movies and video games are added together, total U.S. spending on entertainment content totaled over $65 billion in 2013. The portion spent on video game software, at around 11 percent of the total, has the potential to grow at a faster rate than any of the other entertainment categories for many years to come," Pachter explained.
For the current year, Wedbush expects PS4 to sell another 12 million units, Xbox One to sell 9 million, and Wii U to sell 3 million. More important than who "wins the console wars," however, is which companies can maintain profitability. Pachter noted that Microsoft and Sony should do well on that front compared to a struggling Nintendo.
"Given its very slow console sales, Nintendo appears destined to see its console software sales and royalty stream markedly lower than in the last cycle, and we are skeptical that it will make a profit from its console business during the next generation," he said. "At our projected sell-through rate, we expect both Sony and Microsoft to be very profitable in the next generation. Notwithstanding their relative projected market shares, we expect both companies' console penetration to substantially exceed their penetration in the current generation console cycle, primarily due to market share gains from Nintendo."
He continued, "If our estimates are close to the mark, both Sony and Microsoft will likely be profitable on each console sold, and their respective games divisions will at worst break even. More importantly, Sony and Microsoft earn royalties on every game sold for their respective consoles; our forecast calls for 294 million cumulative PS4 software units and 227 million cumulative Xbox One software units sold by the end of 2016, with an average of $8 - 10 in profit for each unit booked by each company. Both their multiplayer networks and their royalty businesses will provide a recurring revenue stream at a very high dollar margin (the respective networks require a high level of capital and support spending, while the royalty businesses bear little cost), meaning that both Sony and Microsoft should deliver substantial profits from their gaming businesses over the next several years."
There's plenty more in the full report at the link above. It's an interesting read if you have the time.