Gamer Network launches new portal
MetaBomb offers focused game coverage and starts with Hearthstone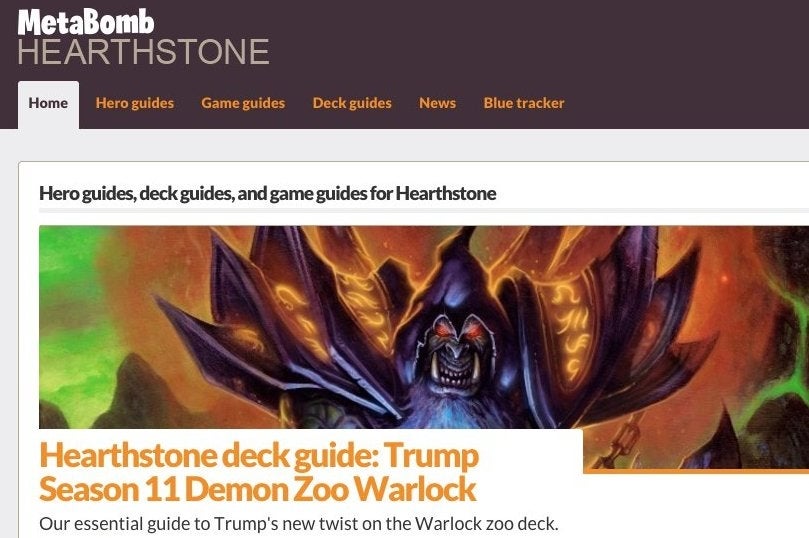 Gamer Network, the media company behind Eurogamer, is launching a new experimental game portal called MetaBomb which aims to cater for the focused passion of particular gamers.
It points to games like League of Legends, DOTA and StarCraft 2 whose audiences may not be satisfied with the more general games coverage that they find on the majority of industry sites.
"Back in November, a few of us set about thinking how we could create an experimental website where we could share our passion for these sorts of games - and their constantly shifting metagames - exclusively and as spare time permits. The end result is a portal we call MetaBomb, and the game we're launching it with today is Hearthstone," said Eurogamer.
MetaBomb is live now and Gamer Network promises it will be experimenting with new content over the coming months.
"As an enthusiast project produced during staff spare time, you shouldn't expect MetaBomb to be updated to the same degree that an established site like Eurogamer is, but we will make sure there's something new, interesting and - we hope - informative for you to tuck into every day. We'll also still be covering games like Hearthstone on Eurogamer, just as we always have."
Gamer Network is also home to USGamer, the EGX and Rezzed events and GamesIndustry.biz