Gameloft sales up 17 per cent for 2011
€18m in profit for mobile publisher, reveals 2012 line up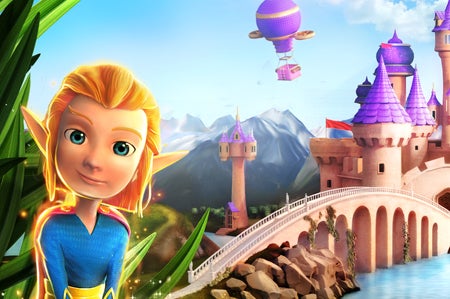 Mobile publisher Gameloft has reported consolidated sales of €164.4 million, a 17 per cent increase on the previous year.
30 per cent of the sales came from the European market, with North America following with 29 per cent and the rest of the world generating 41 per cent. The company also saw a growth in tablet and smartphone business, with Q4 2011 showing a 64 per cent increase on last year in that sector.
Net profit for the year stood at €18.2 million, compared to €13.6 million in for 2010.
Gameloft also revealed 2012 would see games based on a number of successful properties, including DC Comics' The Dark Knight Rises, Ice Age and My Little Pony. Strong mobile results have also led to the company accelerating its offering in that area, with freemium and social titles.
"The momentum of the smartphone and tablet market should continue to sustain Gameloft's growth in the upcoming quarters," it reported.
"Gameloft will continue to invest heavily in this activity and intends to launch more games on more handset and tablet models in 2012 than in 2011."