Gameloft sales in Q3 grow 37% on freemium success
The mobile publisher is seeing 60% of revenues come from in-app purchases and advertising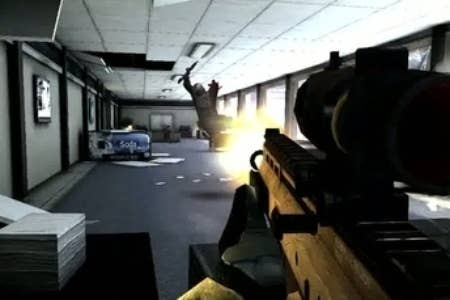 Digital games publisher Gameloft has announced that its third-quarter sales grew 37 percent to €55.4 million, while sales for the company's first nine months were up 28 percent to €150.6 million. While Gameloft publishes on digital platforms like Xbox Live, the majority of its growth is from smartphones and tablets, which combined saw growth of 124 percent for the company and accounted for 56 percent of total sales (compared to 34 percent a year ago).
Gameloft specifically cited its success with the freemium and paymium models, which it began using back in March 2011. In fact, 60 percent of of the company's smartphone revenues came from in-app purchases and advertising. Gameloft's monthly active users currently stands at 56 million.
With titles on the way like Modern Combat 4: Zero Hour, Zombiewood, Heroes of Order & Chaos, My Little Pony, Playmobil Pirates, and UNO & Friends, Gameloft expects more growth in the quarters ahead. The company is now expecting full-year sales to hit over €205 million, up 25 percent.