Gameloft bringing My Little Pony to mobile
Hasbro and Gameloft sign deal to bring brands to mobile platforms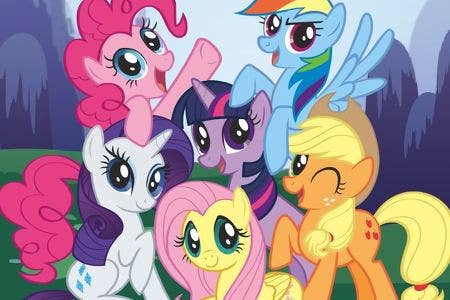 Mobile publisher Gameloft has signed a deal with toymaker Hasbro to bring children's brands like My Little Pony and Littlest Pet Shop to mobile platforms. Gameloft expects to have the titles on iOS and Android before the end of the year.
"Creating highly inventive and accessible digital play experiences based on our world-class brands continues to be at the core of Hasbro's mission and we envision Gameloft to be a key player in the ongoing execution of that global strategy," said Mark Blecher, Senior Vice President of Digital Media and Marketing at Hasbro. "This agreement brings together Hasbro's powerhouse girls' brands with one of the industry's preeminent mobile game developers which will take My Little Pony and Littlest Pet Shop play to an entirely new level of fun."
"Hasbro's position as a leading branded play company makes this a very strong alliance for Gameloft," said Gonzague de Vallois, Senior Vice President of Publishing at Gameloft. "The opportunity to collaborate on such globally recognized brands such as My Little Pony and Littlest Pet Shop not only allows us to build a unique and immersive universe for the characters we've all grown to love, but to take the much-adored franchises to the next level of digital play."
I expect equal parts joy and anguish from our readers. No G.I. Joe game was announced.