Gamelab celebrates its tenth year
Ivan Fernandez Lobo on the Barcelona conference's ongoing success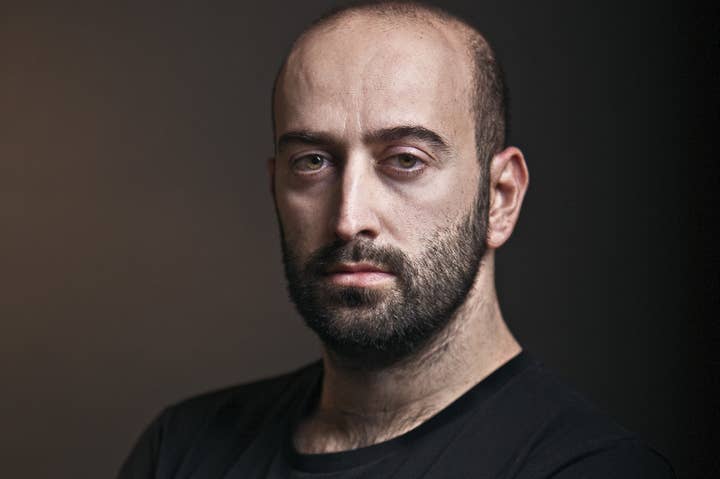 In an increasingly crowded calendar for game events, a small handful of names continue to dominate: E3, GDC,Tokyo Game Show, a few more, but not many. And yet despite their tens of thousands of visitors and mainstream media coverage, as a professional in the games industry or the games media it is often the smaller events that yield the best results. In the last few years, Barcelona's Gamelab conference has emerged as a leader among these boutique conferences, putting some of the industry's most influential people in an intimate setting and giving them the freedom to speak their minds.
In this interview, the founder and managing director of Gamelab Barcelona, discusses the rise of the show from its origins in Oviedo to this, its tenth year, which will see Tim Schafer, Jade Raymond, Keiji Inafune, Alex Rigopulos and Shuhei Yoshida take the stage. Gamelab opens in Barcelona on Wednesday.
GamesIndustry International Spain isn't a huge market, either for production or consumption. Why has Gamelab proven so successful?
IFL
Attention on Spanish developers is growing exponentially. We have good studios here, like MercurySteam, Social Point, King, Gameloft, Digital Legends, TequilaWorks. And more studios like Omnidrome, eRepublik Labs or Halfbrick Spain are launching and attracting investment from outside the country.
"We always say that we invite speakers and not brands or companies, and we try to do it all as personally as we can"
This good health helps Gamelab as much as Gamelab helps the Spanish industry to connect and increase visibility worldwide. Plus, we at Gamelab have been on the road for more than 10 years already, building strong relations with influential people and companies around the world. We could say Barcelona helps a lot as a home for the event, but we have also proven that Gamelab works in other international cities - like Tokyo, where we did our last event.
GamesIndustry International Are your attendees excited by the same things as your exhibitors?
IFL
Both are attracted by the quality of the speakers, but in a different way. The attendees come to Gamelab because they have the opportunity to exchange a few words with people like Jade Raymnd, Tim Schafer, Keiji Inafune or Dong Nguyen. It's not easy to see these people together in such an intimate space. And exhibitors trust the event because they know nobody working in games or other related industries around Barcelona and Spain will miss the chance of meeting these speakers.
So we attract speakers, they attract attendees and those attract exhibitors. It's a formula that works well.
GamesIndustry International What's the key factor in attracting good speakers?
IFL
I think it is the way we treat our speakers and attendees. Being small and coming from a small city - Gamelab was founded in Oviedo - is an advantage, as speakers don't get too much pressure. We always say that we invite speakers and not brands or companies, and we try to do it all as personally as we can. I like to think that most of the relevant people we invite are friends more than speakers.
GamesIndustry International Have you considered expanding the event with a business-to-consumer show-floor?
IFL
That's not really in our plans. We tried to do it when we first came to Barcelona, but it was a disaster to be honest - and we achieved 20,000 visitors with almost no marketing. Both words are difficult to mix with any equilibrium. To give you an idea of the way Gamelab looks in my mind, I am more inspired by TED than by E3. That said, we are working on another show in Madrid, and that's totally consumer oriented. We expect over 80,000 people next October.
GamesIndustry International Gamelab is smaller and more intimate than a show like GDC. Is that an advantage? Is there such a thing as 'too big'?
"GDC has an advantage over events like ours in all but one respect: keeping it small makes people love us more"
IFL
GDC is awesome and I am its biggest fan - I've been attending since 1999 in San Jose. They have an advantage over events like ours in all but one respect: keeping it small makes people love us more. I get the feeling people like seeing our great, small team working on each event like it's the most important thing in our lives.
GamesIndustry International Are we reaching a saturation point for events like Gamelab?
IFL
As long as people keep attending I think there's space for all. In Spain we have dozens of local events in Valencia, Gijón, Bilbao, Malaga, and even Barcelona and Madrid. All of them have been inspired by Gamelab and we try to cooperate and help with our experience to raise their quality. They are a useful motivation and networking tool for Spain's local development community, and also for game fans.
GamesIndustry International There are many conferences in Europe. What is your vision for the future of Gamelab?
IFL
I see Gamelab as the conference where the brightest minds in the industry come to talk about their favourite topics. Influential creators and entrepreneurs that speak without commercial pressure, putting creativity, inspiration and knowledge first. If we can keep be something similar to that, my job is done.