GameHorizon 2014: First speakers announced, early bird tickets go on sale
Grab tickets now for £180, plus student and start-up discounts; Remedy Entertainment's Matias Myllyrinne and NaturalMotion's Torsten Reil to speak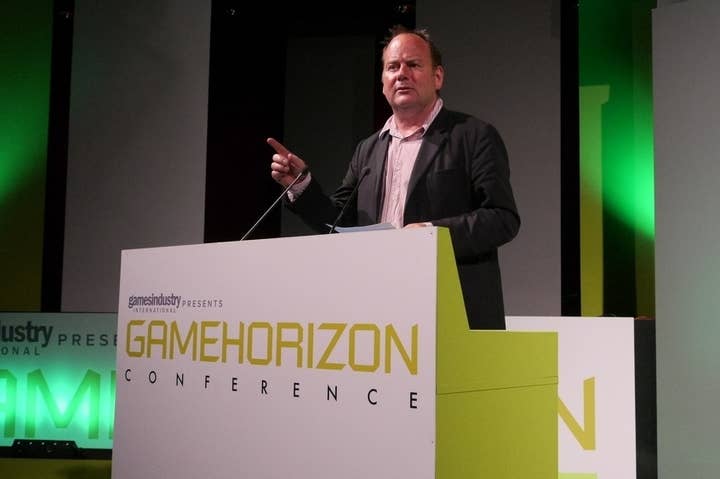 Tickets are now on sale for GameHorizon 2014, GamesIndustry International's video game conference taking place in Newcastle, UK, May 7-8.
Early bird tickets are priced at £180 - and available at that special fixed rate from now until March 1st. We're also offering discount for students, start-ups and group bookings.
We're very pleased to confirm the first two speakers - Remedy Entertainment's Matias Myllyrinne and NaturalMotion's Torsten Reil, two CEOs at the cutting edge of their fields.
Best known for Max Payne and Alan Wake, Remedy is currently working on the exclusive TV and game hybrid Quantum Break for Microsoft's newly-released Xbox One, as well as new iOS title Agents of Storm.
NaturalMotion is the publisher/developer behind mobile phenomenon CSR Racing and has just released its latest title, Clumsy Ninja, on iOS.
Revolution Software's Charles Cecil will return to host the two-day event.
Myllerine and Reil will be joining a host of speakers from business, design, development and management disciplines delivering sessions at the two day event. With an audience of 250 industry professionals and networking opportunities including an awards ceremony, party, breakfast and BBQ, GameHorizon is Europe's most essential video game conference.
More information, tickets and details of last year's conference can be found at GameHorizon.