GAME sells its Belong brand to esports firm Vindex
GAME CEO Martyn Gibbs joins Vindex to oversee global expansion of esports arenas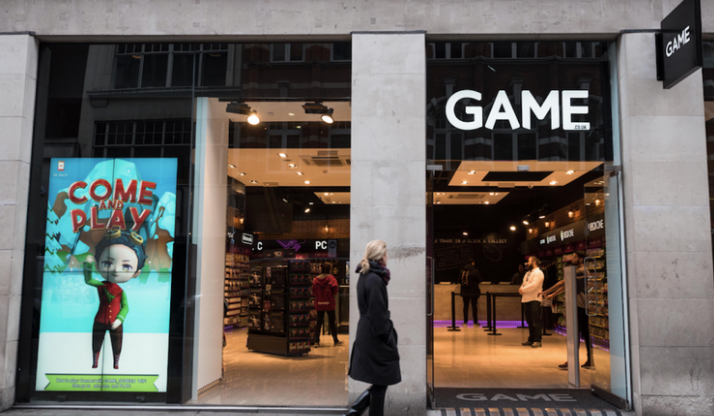 UK and Spanish retailer GAME has sold its Belong brand to esports specialists Vindex for a reported $50 million.
GAME will continue to own and operate the UK Belong gaming arenas with an exclusive licence. Vindex says it will invested $300 million to expand Belong in the US and globally, which will include 500 locations in the US and 1,000 locations worldwide through licensing partners.
Meanwhile, GAME CEO Martyn Gibbs will join the Vindex management team as CEO of Belong Gaming.
The $50 million fee is cited by the Financial Times.
Belong was launched in 2016 as a new business model for GAME's High Street business. The concept invites gamers to pay to play on high-end gaming PCs and consoles against one another in competitions and parties. The arenas are all based within existing GAME stores, and it was this concept that attracted Sports Direct to acquire the GAME business.
Vindex is a New York-based esports infrastructure specialist set-up by Mike Sepso and Sundance DiGiovanni, who were the founders of Major League Gaming, which is now part of Activision Blizzard. Belong will be teamed with Vindex's Esports Engine to create amateur esports league design, operations and tournaments.
"The acquisition of Belong and Martyn's leadership will allow us to bring the professional esports experience to casual and amateur players in their hometowns across the country and around the world, connecting more players everywhere at a time when communities truly need to be closer together," said Vindex CEO Mike Sepso.
"Martyn is a true innovator and one of the most respected executives in the industry, with more than 25 years of experience, most recently as CEO of one of the world's largest gaming retailers. We are thrilled to have him lead the next phase in our esports infrastructure strategy."
Gibbs added: "I am delighted to join Vindex and lead Belong Gaming as we continue the rapid expansion of the arenas. Since the beginning, the Belong team has been successful at creating a network effect for members. Belong's renowned gaming arenas provide safe, inclusive community spaces where casual and competitive gamers can compete in organized grassroots esports tournaments, improve their skills, challenge other players and socialize with others who share their passion for gaming."
GAME CFO Ray Kavanagh also commented: "Esports is the fastest growing sport in the world and we have seen this passion for gaming through the rollout of the Belong business in the UK. We are thrilled to be partnering with Vindex's proven management team to fortify and expand the Belong community in our current locations and globally."