Game companies line up for pandemic relief loans
Developers take advantage of a US program that will forgive loans for retaining staff, deadline to apply is August 8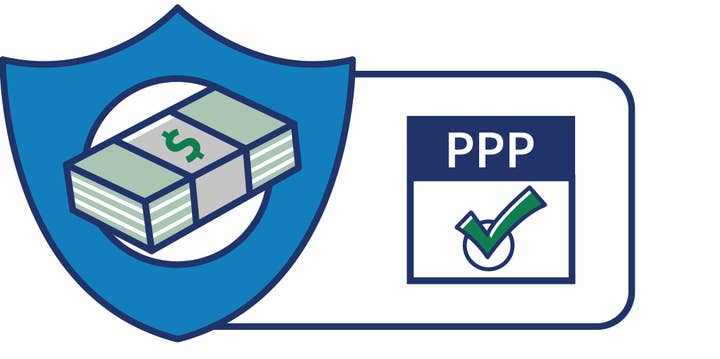 While some corners of the games industry have seen their businesses improve with the ongoing COVID-19 pandemic, others aren't so fortunate.
As part of its COVID-19 response, the United States launched the Paycheck Protection Program (PPP) to incentive employers to keep staff on the payroll, and a GamesIndustry.biz review of publicly released data from the program identified more than 75 game companies who have combined for a minimum of $30 million in loans.
Under the terms of the program, the loans carry an interest rate of 1% and can be forgiven if the borrowing businesses spend at least 60% of the money on payroll. There are no fees or collateral required.
There's still time for developers to take advantage of the program, as the deadline to apply for the PPP is August 8. More information is available on the US Small Business Administration website.
As of June 30, nearly 4.9 million PPP loans have been approved for a total of more than $521 billion loaned. Loans of $150,000 or less made up 86.5% of the loans approved, and 27.2% of the money loaned.
A list of games industry businesses we identified in the PPP data (minus distributors, retailers, and arcade operators) and the dollar range of their loans follows below. At least one of the companies below, Star Theory Games, has shut down since receiving its loan.
$1 million to $2 million
Blind Squirrel Entertainment
Boss Fight Entertainment
Firewalk Studios (ProbablyMonsters)
Halon Entertainment
Interpid Studios
Iron Galaxy Studios
Just Games Interactive Entertainment (Kung Fu Factory)
Manticore Games
Schell Games
Smart Bomb Interactive (WildWorks)
Super League Gaming
Tripwire Interactive
$350,0000 - $1 million
Allied Esports International
Artix Entertainment
Cauldron Studios (ProbablyMonsters)
Counterplay Games
Demiurge Studios
E-line Ventures (Gamestar Mechanic)
Esports Arena Las Vegas
Esports HoldCo
Filament Games
Final Strike Games
Free Range Games
Grab Games
Heavy Iron Studios
Hidden Path Entertainment
Limited Run Games
Maximum Family Games (Maximum Games)
Monster Games
Otherside Entertainment
Petroglyph Games
Phosphor Games
ProbablyMonsters
Prophecy Games
Red Games
Robot Entertainment
Snail Games USA
Squanch Games
Standing Stone Games
Supergiant Games
Twisted Pixel Games
Uber Entertainment (Star Theory Games)
Valkyrie Entertainment
$150,000 - $350,000
1047 Games
Academy of Interactive Entertainment
Addicting Games
Aksys Games Localization
Disruptive Games
DM Esports
Esports Arena
Esports One
eUnited Esports
Fun-gi Games
Games for Change
Hidden Variable Studios
Intellivision Entertainment
iThrive Games Foundation
Lost Boys Interactive
Mitosis Games
Mohawk Games
P1 Esports
Phaser Lock Interactive
Pro Esports Gaming
Red Lens Games
Revolving Games
Rogue Games
Secret Society Games
Six Foot Games
Soulbound Studios
Stray Kite Studios
Surge Esports
Thrust Interactive
Tonk Tonk Games
Wichita Esports
Wolfjaw Studios