Game Changers | Rosie Taylor, Safe In Our World
We speak to the charity's content and community manager about supporting mental health and her journey from healthcare into games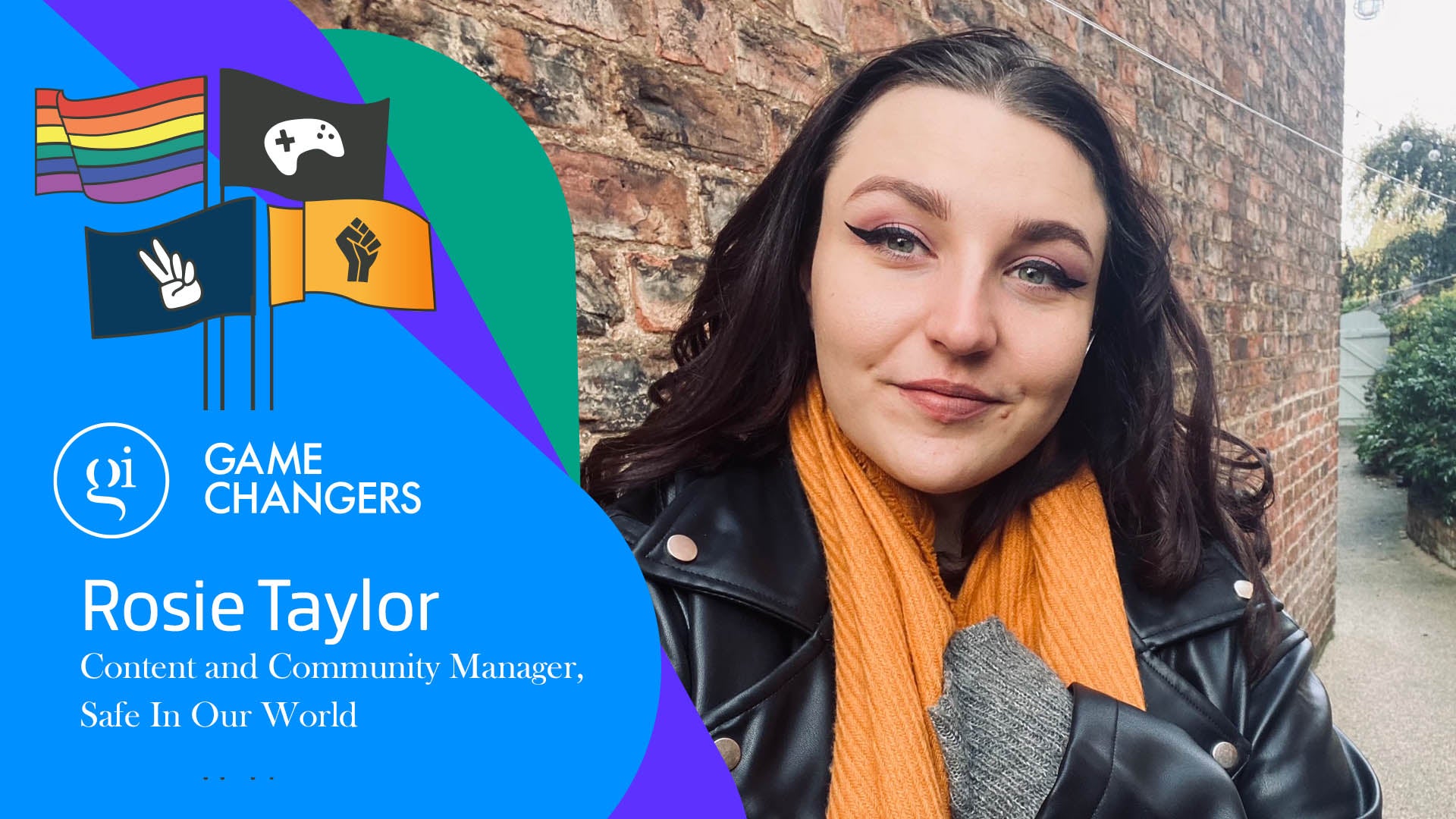 GamesIndustry.biz Game Changers is a series of profiles on the groups and individuals going the extra mile to make the games industry a better place. These interviews encompass folks from around the world helping to improve conditions and attitudes towards diversity, equity, inclusion, accessibility, mental health and more.You can read more Game Changers interviews here.
Sign up for the GI Daily here to get the biggest news straight to your inbox
Rosie Taylor's journey into the games industry began almost by chance. At the time, she was doing charity work alongside the Nightingale Hospital set up in London during the pandemic.
At the time, Safe In Our World — a mental health charity with a specific focus on utilising video games — was less than a year old and on the hunt for its first full hire.
"I got chatting to one of the former trustees about The Last of Us Part 2, which is one of my favourite games in the world," Taylor tells GamesIndustry.biz. "And they told me they're also a patron of Safe In Our World, which I thought sounded really interesting, and they just happen to be looking for their first employee at the time.
"I'm really keen to explore more inclusive, alcohol-free, more sensory-friendly events"
"In the last several years, I've gone through a bunch of different things with my brain, from anxiety and depression to grief, and was at the time going through a really rough patch with the pandemic as well. The thought of combining that discussion with games, which I'd grown up with and absolutely adored was the coolest thing ever."
As a result, Taylor became Safe In Our World's first content and community manager.
The organisation is working to eliminate the stigma around mental health within the industry, by working with companies and individuals to encourage more conversation around the topic. Taylor is also an event organiser and is working alongside other industry professionals to create more networking and social opportunities in the North of the UK, where she hails from.
"My job involves looking after the website, which is used to promote dialogue that will hopefully encourage gaming communities to talk more openly about mental health," Taylor explains.
"I also run the Safe In Our World podcast, which is more about amplifying other people's voices and stories within the industry. Its aim really is to start a dialogue with people about what we need to do, what changes need to happen within the industry."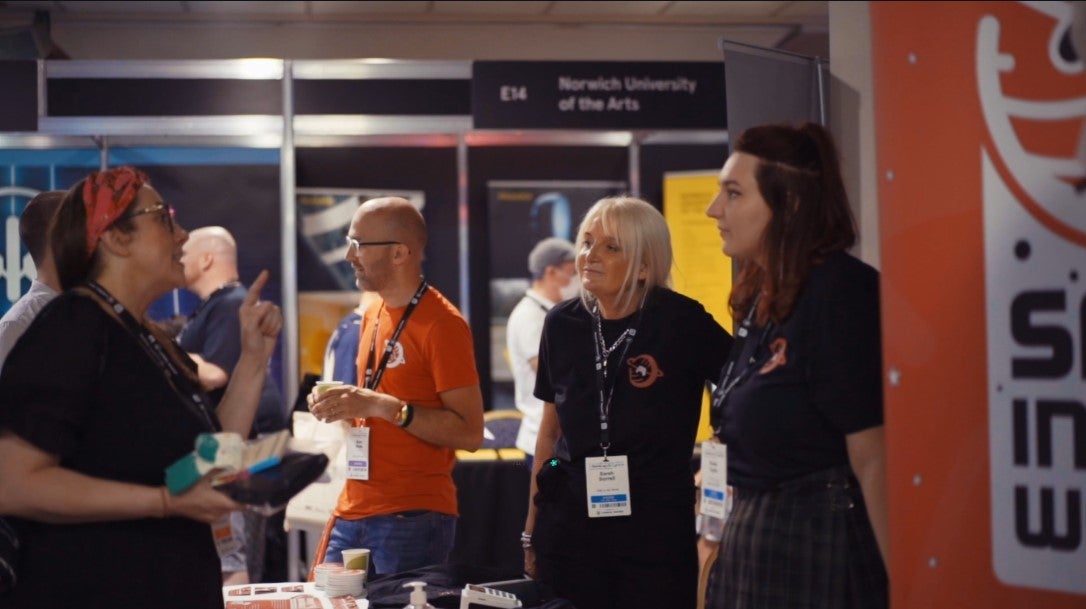 Taylor's jump from working in healthcare to the games industry may seem unusual, but it's one that made sense to her as a lifelong gaming fan.
"I'm very used to working with volunteers and people who are really passionate about a cause, so in that respect, it was quite similar," she says. "But it was just a huge jump in the terms of context and why people were passionate about it. I think I'm more personally invested in games just because it's what I've grown up with and that's what I love."
"I've gone through a bunch of things from anxiety and depression to grief. Combining that discussion with games was the coolest thing ever"
Growing up in Yorkshire, Taylor's exposure to the games industry and working within it were slim. She ended up studying Zoology at university, and during that time, shared accommodation with someone that worked on games.
"I'd never considered games as a career until I got to university, which is so daft because it's a huge part of our entertainment globally," she says. "But for some reason, it was never talked about in education. Things like science, maths, and English were really pushed and valued, and then if you wanted to do anything creative, it was kind of like a sideline, which made me really sad. So I'm hoping that things have started to change from ground level and that allows people to see that there are huge opportunities for careers in games."
Taylor is particularly keen to expand on the types of events that the industry can get involved with. Mental health and accessibility are at the forefront of this, and she has plans to give the industry more options in what they do together, as well as where.
"Speaking quite generally, a lot of events in games revolve around alcohol, and they happen in the evening, which is okay," she explains. "But if you don't drink or if you don't like travelling at night, it's not great.
"So I want to move towards more events that encourage networking and are not marketed as networking when they're actually just a party. I'm really keen to explore more inclusive, accessible events, alcohol-free events and more sensory-friendly events that aren't just full of bright lights and heavy music, which can be super overwhelming for people, especially with mental health, and neurodiversity, which is key to my job as well."
Taylor has greater ambitions to better the industry but says that even being a small part of a culture change would be amazing.
"I am a very small cog in a larger machine that makes the big players in games listen, value their teams in the way that they should, and represent mental health in a non-stigmatising way in the characters and worlds that they create," she adds.
"If every single company in the industry had a well-being policy that's up to scratch, how amazing would that be?"
"How amazing would it be if every company had a well-being policy that's up to scratch?"
Alongside her work with Safe In Our World, Taylor also co-organises events alongside Super Rare's Anni Valkama. While the pair only joined forces in 2022, they've already led a few successful Northern industry meetups, and Taylor has bigger goals for the opportunities she wants to craft in underrepresented areas of the UK.
"I have to say a huge credit to Anni because it was originally her baby — which is ironic because she doesn't live in the North — and she's very kindly let me be a part of it," Taylor says. "But I grew up in Yorkshire, and while I wasn't in Yorkshire when I entered the industry, having just moved back, I realised everything is in London or the main cities, and that is not amazing for people who can't afford to be able to travel — especially if they're independent.
"It's incredibly hard to be able to find accommodation that's affordable, too. There are many things that are great about London, but it's also really not the most accessible place for a lot of people."
Taylor points out that more and more people in the North of England are getting into the games industry, but there are so few events that correspond with that.
"We just wanted to do more to connect the industry, and events still feel strange because of the ongoing effects of the pandemic," she says. "I think the consensus around events has generally changed because people are super excited to be able to connect with people again, especially if they've joined the industry during the pandemic, and the opportunities to do that are relatively slim in the north."
Safe In Our World is always on the lookout for new trustees that are passionate about furthering the conversation around mental health in games, which you can find out more about here.
It's also looking for industry guests to share experiences on its podcast, which you can check out here.
Don't forget to look out for more Game Changers in the coming weeks. You can find the full series here.
Sign up for the GI Daily here to get the biggest news straight to your inbox