What Social and Mobile Taught the Traditional Games Business
Industry vet Mark Friedler explains the big challenges and opportunities in mobile and social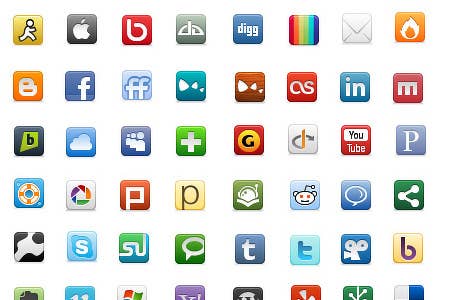 It's only the first quarter of 2012 and it's already been a year of amazing change, progress and innovation in the game business. The charge is led by social and mobile developers and publishers who have redefined the business. The video game guys need to follow fast. The game change is about building a customer base, loyalty and monetisation path in real time.
There are major trends reshaping the business and impacting how games are conceived, developed and marketed. The disruption is also impacting Facebook, which recently received a major public pummeling at an industry conference from leading publisher execs.
Mobile and social game developers realise they must build audiences in the fiercely competitive marketplace where results are ruled by simple math - cost per acquisition (CPA) / lifetime value (LTV). The big challenge for social publishers is simply that CPA is rising faster than monetisation and many developers feel Facebook is not doing enough to help their businesses grow (more on this later).
App Discovery is the major issue for social and mobile developers. There is no clear winner yet in mobile and platform owners Apple, GREE/OpenFeint, Ngmoco/Mobage and Papaya are all hoping to help developers with customer acquisition, user retention, loyalty and monetisation. Several new stealthy startups are working quickly to solve this huge issue and to the winner will go enormous spoils. Facebook is hoping to launch a new mobile game platform ecosystem that will lure developers.
Cross platform takes on a new meaning in the social and mobile world. Several social publishers are trying out their products on Google+, their own portals, Android and iOS. Kabam has just announced a deal to deploy its games on Kongregate's portal, and CNET's Download.com for non-browser downloadable games. A mid-core male focused social startup I know is doing something that would have been unthinkable six months ago - targeting its product launch on Google+ which will actively promote its game.
Facebook and the Future - Facebook is still the 850 million user gorilla. Its platform has served as a launch platform for the entire social games industry and created the $10 billion value of Zynga. Not all publishers are happy with Facebook and what many consider to be their arrogant inattention to their needs. In fact, Facebook's number two publisher, Kabam's CEO Kevin Chou, said the CPA/LTV equation net was a "20 per cent Facebook tax." A Forbes column openly asked if Facebook will continue to be a viable games platform.
Although Facebook and Zynga have a "special relationship," this love has not trickled down to the long-tail of developers and publishers.
Although Facebook and Zynga have a "special relationship," this love has not trickled down to the long-tail of developers and publishers. Many openly complain about the inability to get a response to emails or calls about mission critical questions concerning their businesses.
Facebook, on the other hand, sees its platform as the engine of growth upon which developers can build their fortunes. It believes that it's so much larger than any other competitor, it doesn't feel the threat of developers leaving Facebook. That attitude has been called "paternalistic", "unresponsive" and "not customer focused" by developers. In fact, Facebook doesn't have a customer response desk for developers, just a blog. This shows the divide between the "hacker attitude" of engineer-dominated Facebook and the need for game developers and publishers to plan ahead and feel they know what's coming around the corner.
Zynga's Next Big Move - The games industry expects to see the launch of Zynga's new platform for their games and 3rd party developers and publishers. The details of Zynga's platform aren't yet known, but industry insiders expect an announcement at GDC next week. How will this change the playing field for developers and how will Zynga lure independent IP to this platform?
iPad - If that weren't enough disruption, Apple will (for the second year in a row) launch a new iPad model during GDC. Last year, iPad 2 was launched by Steve Jobs across the street and at the same time as Nintendo's Iwata keynote. iPad has transformed the games industry allowing touchscreen fun to be accessible to the masses while crushing the traditional game industry publishing model and ushering in the high growth tablet industry.
Mobile and social developers are moving at internet speed. So where does this leave traditional game publishers? They must move faster, be more agile and be open to more innovation and business model ambiguity (Michael Pachter says Nintendo is "toast").
The lessons are being learned by a new set of game leaders at a faster pace and there are no clear answers of where the future will take us all.
_ _
Mark Friedler is a game industry veteran, former publisher of IndustryGamers, founder and CEO of GameDaily, Gigex and VCast. He has been consulting with mobile, social and ad services companies helping them build great businesses. You can reach him at markfriedler@gmail.com