GAME Australia in administration
PricewaterhouseCoopers appointed, consumers refused pre-order refunds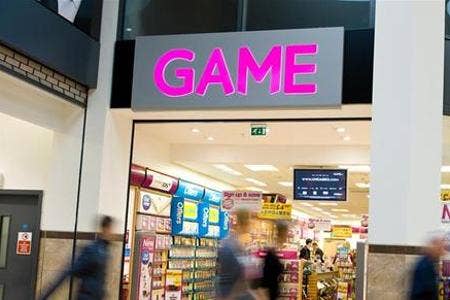 GAME Australia has followed in the footsteps of its UK counterpart, and yesterday went into voluntary administration.
"Initially we will continue to trade all stores, operating these on as close to a 'business as usual' mode as possible whilst we get a clearer understanding of the current state of the business and actively pursue options to secure its future," Kate Warwick of appointed administrator PricewaterhouseCoopers told Polygon.
"Prior to our appointment, the company's management had been exploring interest in investing in the business with a number of parties and we will look to see whether this interest can be harnessed to continue the business or part of it through the voluntary administration process."
"Initially we will continue to trade all stores, operating these on as close to a 'business as usual' mode as possible"

Kate Warwick, PricewaterhouseCoopers
Greg Hall of PwC will also be involved in the process.
The first signs of trouble last night was a rumour, reported by Kotaku, that GAME Australia employees had been sent an email letting them know about the administration, and, in a mirror of UK events, the the chain would not stock massive PC title Diablo III. This was due to problems relating to shipping.
As the situation developed GAME Australia customers received a text message that stated not only would it not stock Diablo III, making any pre-orders void, it would not refund those customers that had already put down deposits. This was later confirmed by an FAQ made available for customers.
"We are not able to refund customer deposits and customers who have paid a deposit for a pre-ordered item at this stage should continue to monitor the website for further updates."
This could force consumers to register as unsecured creditors to get their money back.
THE FAQ also confirmed that the company will no longer accept trade-ins, or honour its returns policy.
GAME Australia has 92 stores across the country.
In the UK, the recently revived GAME Group has announced a significant management restructure, with five senior team members, including the CCO and operations director, departing.
"As we now look further forward, we've made some important changes to our senior team to reflect the ongoing evolution of our business. Reorganising the leadership team to match the size and shape of our new business means that we will also be bidding farewell to some friends," said UK CEO Martyn Gibbs.