Management restructure at GAME sees familiar faces moving on
Five senior team members leaving as retailer moves forward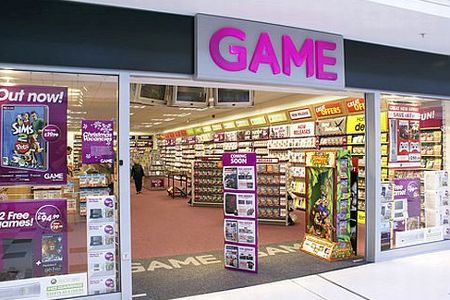 Five senior team members are to leave GAME's management over the next five weeks as the retailer continues its high street rehabilitation and corporate restructure.
A statement from Martyn Gibbs, appointed as new CEO for GAME Retail as it emerged from administration, explained that the streamlining is in line with expectations as the business transforms to a more efficient operational basis.
"We've made rapid progress in our first month, thanks to the support of our industry partners and the immense efforts of our teams across the UK," said Gibbs.
"As we now look further forward, we've made some important changes to our senior team to reflect the ongoing evolution of our business.Reorganising the leadership team to match the size and shape of our new business means that we will also be bidding farewell to some friends," the CEO continued.
"Tricia Brennan (chief commercial officer), Robert Quinn (operations director), Alex Vines (head of business development and insight), Simon Soffe (group communications director) and Situl Thakrar (E-commerce director) have all agreed that it is the right time to move on.
"Each of these colleagues has made an immense contribution to this business and to our whole industry over the last decade, and I particularly want to thank them for their support over the last few months. They will leave the business during the next five weeks, after a managed transition. We wish them all every success in the future."
The restructure also sees some promotions and new additions to the team, with Dominic Lavelle taking responsibility for the restructuring process itself as interim chief restructuring officer and Neil Robson accepting appointment as interim CFO whilst a permanent executive is sought.